OBEISANCE TO MY PARENTS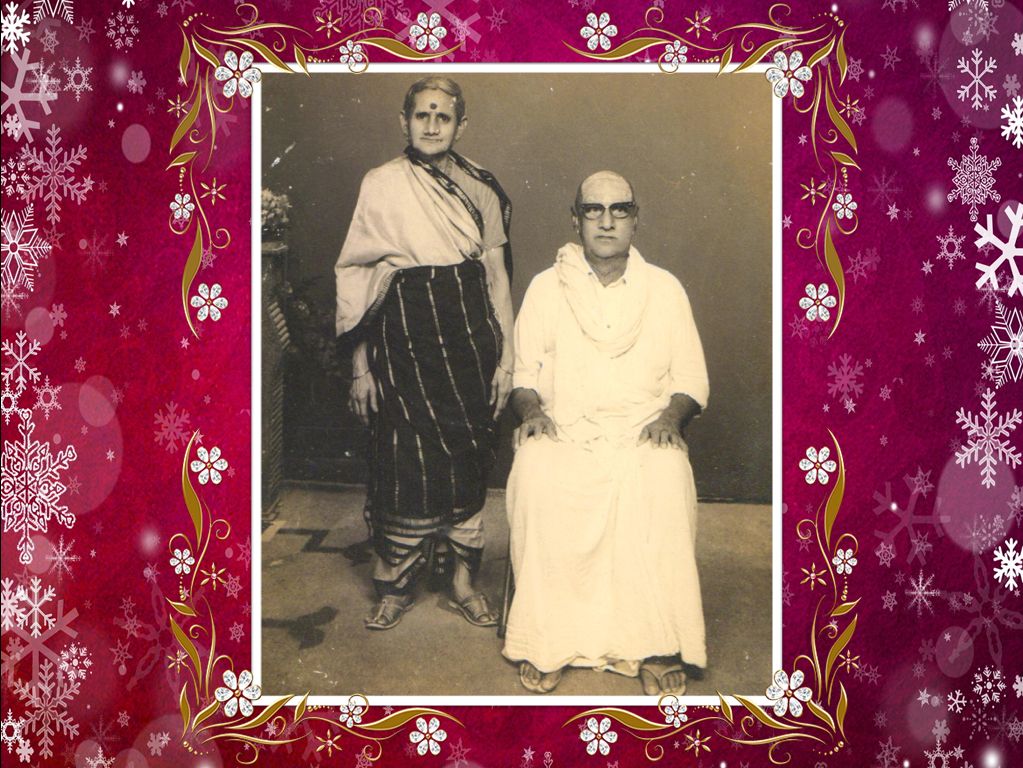 Sri Mani Iyer who instilled in me patriotism, courage and love for Tamil literature.
Smt. Parvathi who taught me the concept of fatherhood of God and brotherhood of man.
VOLUME V CHAPTER I
TRAIN YOUR STUDENTS TO QUESTION YOUR ANSWERS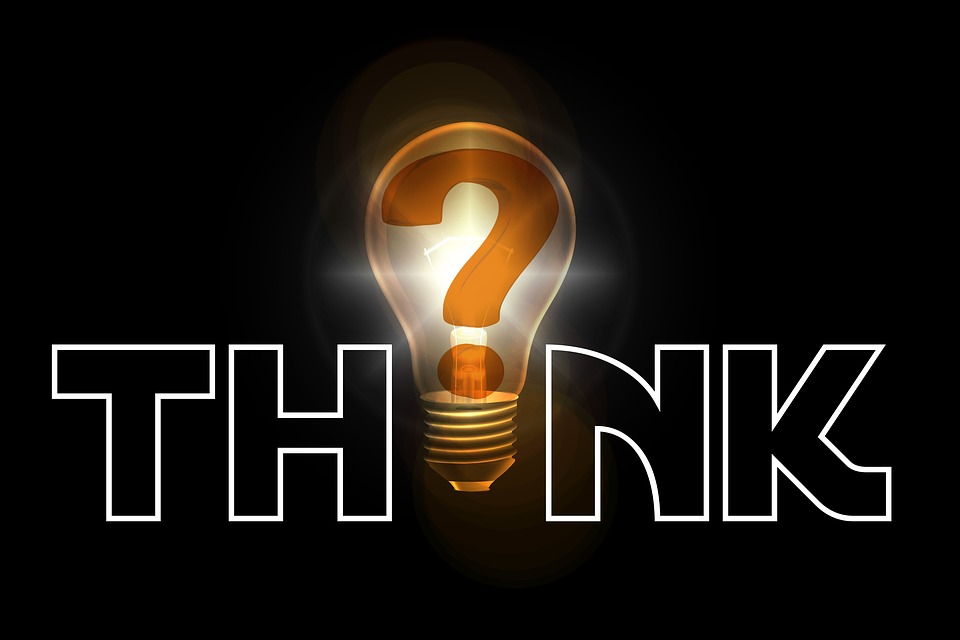 During the medieval age the House of Medici in Florence, Italy assembled eminent persons from different disciplines, gave them full freedom to think anew and create new ideas. This sowed the seeds for the subsequent Renaissance – the Age of Intelligence and Imagination.
            So also in our country Krishnadevarayaa Emperor of Vijayanagara Empire brought together nine wonderful persons – each an Everest in his own field and thus began a Golden Age of thought and endeavour.
            In the Hindu Theological High School, Madras where the author studied (1943 – 1946) the Emperor was Kulapathi Sri.S.Balakrishna Joshi and his dazzling court's Sarvashri C.S. Ramiah, T.K.Padmabhasarma, K.S.KrishnaswamyIengar, A.Subbaramiayya, A.R.SrinivasaIyer, K.V.Ramachandran,M.S.Venkatachari and S.A.Ramakrishanan
            Similarly in the Vivekananda college, Madras the author and his friends enjoyed the rare bliss of being intellectually nourished by a galaxy of scholars like K.Subramaniam, A.Srinivasaraghavan, C.Jagannathachariar, M.Gopalachari, M.Narayanamurti, R.K.VenkataramaSastri headed by the 'Medici' – Prof.D.S.Shama.
            Can you create this 'Medici' effect in you school? Can you go out seek intellectual giants, lure them to your school where they create students who are innovative?
            How do these persons differ from other. As an anti-thesis to toxic, Leadership these provide intoxicating intellectual leadership. What special characteristics differentiate them?
            They never try to find the right answers. They encouraged the students to  the right questions they arrived, challenging the convention, the tradition, the status quo they questioned the questionable.
            They encouraged their pupils to ask why, why not and what if? They helped the pupils challenge assumptions;"their creativity was in connecting things" as Steve Jobs of 'Apple' now put it. They allowed their students to exactly have opposite ideas in their brains at the same time. They permitted them to disagree because they believed that disagreement was not indiscipline. They allowed them to take opposite positions. They made their pupils to ask great questions which actively imposed constraints on their thinking and motivated them for some out-of-box thinking.
~~~~~~
VOLUME V CHAPTER II
DEVELOP THE SPARK IN EVERY STUDENT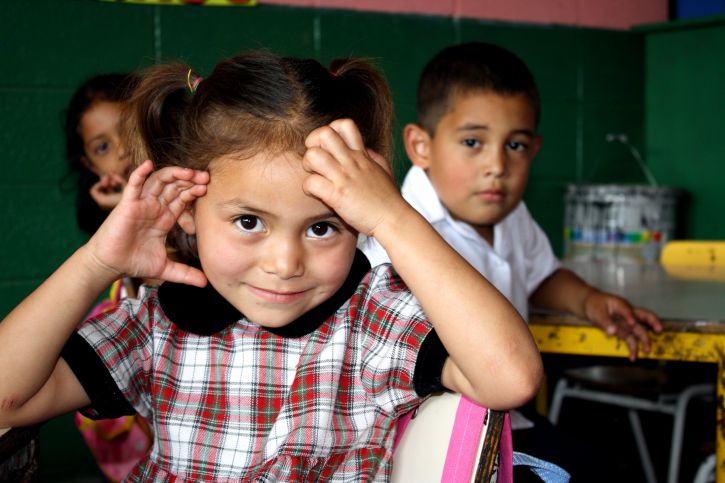 Our teachers helped us observe others at work and in life so that we can understand theory better. One of us visited the Binny Mills for 3 days and studied the life of a worker. One of us was asked to work in big trading company even though his father owned a news paper. The author was asked to stay and live with the platform dwellers for 4 days 3 nights and study the meaning of manifestation of the concept "Bottom line". Frequent direct observation is ingrained in Toyota culture which Toyota calls as a Genchi Genbutsu" – i.e., going to the spot and seeing for yourself.
            Our Ramiah Sir would often quote Edison who said "I haven't failed, I have wonderfully learnt that 10000 methods will not work" They helped us either to explore intellectually or think physically or visit new surroundings.
            Scott Cook emphasised the importance of creating an atmosphere that encourages experimentation.He said, "Our culture opens us to allowing lots of failures while harvesting the learning"
            They encouraged us to meet creative people and ask how they stimulated a new wave of thinking. They encouraged us to take apart a product and put it back again. They encouraged us to read books in all areas. They encouraged us to study different life styles and regional behaviour. Thanks to the motivation, the author could study all volumes of the Encyclopaedia of socialScience during the summer of class 10 in 1945. They helped us to think different and made us understand that we should act differently and think differently.
            The preceding analysis is successively summarised by four great professors – Jeffry A.Dyer of Brigham Young university, Utah USA; Hal B.Gregeraon, Abu Dhabi UAE, Clatton M.Christesen Harvard Business School, USA – in their stimulating article published in Harvard business Review December 2009. They say :-
            " By understanding, reinforcing and modelling the innovator's DNA, organisations can find ways to more successfully develop the creative spark in everyone"
            The author's friend or Griffin of Orlo State University USA, used to tell " Observe when others only see; listen when others only hear, feel when others think only of the form; move tangentially when others go on a straight line. Try climbing to the top when others are resting at the foothill, when others talk you should say, weave magic with words – then you stand apart towering over others".
            All through his career the author enjoyed working with people greater than himself because they challenged him continuously. He permitted dissent that brought the staff closer to him. He gave them the freedom to seek the unknown, sail hitherto uncharted Seas, reach out to the unfamiliar and used to tell them "The joy is in the journey and not in reaching the destination".
           Can you gather around you people greater than you?
~~~~~
ONE WHO KNOWS (VOL 5 – CHAPTER I)
– Dimensions of the Life and Work of a Principal –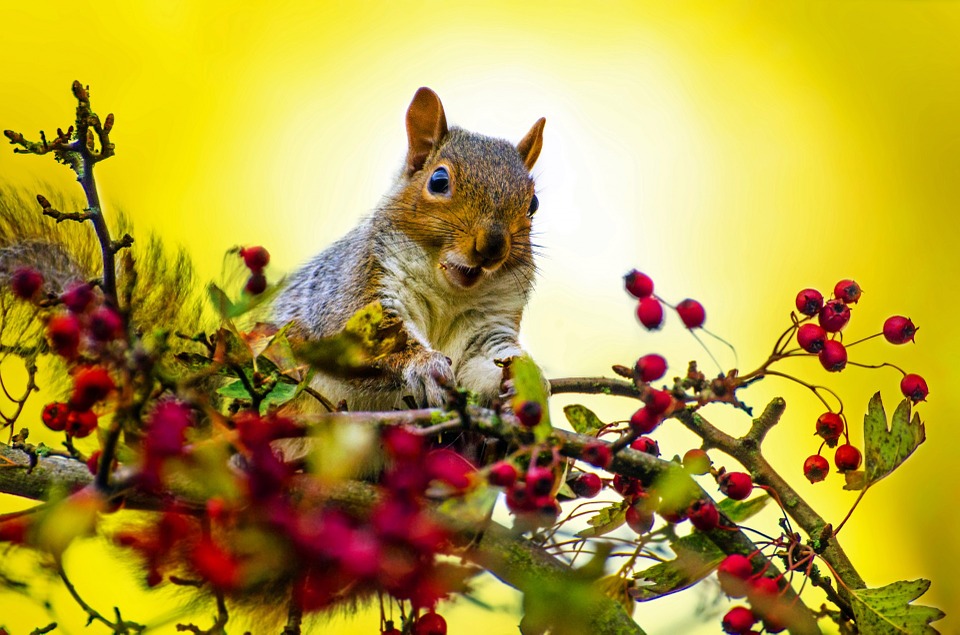 409) One who knows that he must name the impossible possible.
410) One who knows that he should become the person who lifts the age he lives in, till all men walk on higher ground in his lifetime.
411) One who advises the staff that when a child is born, the mother takes care of the baby to perfection without anyone asking her to do so, without thinking of anyone above her to answer if she fails which she cannot and will not because it is her child, So be a mother to every student.
412) One who knows that the secret ingredient to create an impact with an audience is to see everything from the other person's point of view.
413) One who knows that he must master the ability to anticipate reaction predict impact and think about what would bring about the most optimum reaction from the audience, then impact becomes a byproduct every time he speaks.
414) One who knows that the answer is not within him but in the audience,
That his role is that of a catalyst who takes the answer out of the audience
That there is no point in getting to the meat of a subject if one has not got the audience ready to take it
That he needs to sell himself to the audience first and then his speech
That if the speaker is likeable then the message becomes likeable too
That he has to go with the flow and not forget his message
That he should shift the focus one making the audience happy and not competing his slides
That he should show the audience he is in control
That impact depends upon maintaining eye contact with the audience dividing it into 4 large quadrants
415) One who knows that are formed of frailty and error (as Voltaire put it) and that we should pardon each other's fully reciprocally.
416) One who knows that he should the GHAMBIRTA (so norous resonant sound ) of the Rudraveena to the staff and the CHANCHALATA (play fullness) of the Sitar to the students.
417) On who knows that,
A challenge helps him to understand himself better
Every relationship, every person, every incident is a challenge and a learning experience
He should be flexible or careful, trust his intuition or be more thoughtful
He should challenge himself in everyday life
He should conquer fear and doubts and go beyond who he thinks he is and what he thinks he is capable of
One who knows the quality of his day depends usually the quality of his mornings.
418) One how knows that even as whichever part of his body is sick, he is sick, which ever staff is wrong, it affects the whole school.
419) One who knows success in one role is no compensation to being a failure in another role.
420) One who knows to apply the Top-5 formula:
Identify his top 5 staff and interact with them at a personal level
Identify to 5 students and help them to achieve better
Identify top 5 parents and discuss how best they can help the school
Identify top 5 industries locally and persuade them to give hands on training to your students
Identify top 5 vendors and motivate them to improve the quality of their supplies
Identify top 5 areas of school work and improve their standard
One who knows that treating a person right is all it takes to the whole school right.
421) One who remembers the words of Benhamin Franklin and practices it with his staff and students " tell me and I forget, teach me and I remember, Involve me and I learn"
422) One who knows to tell his students – Bloom whenever you are planted.
423) One who knows that expectations are also part of rules for deserving people.
424) One who knows that women are not only shrewd economists but also competent crisis managers and accordingly assign work to his women staff.
425) One who addresses (within his mind) his staff and students:
"I thought I know you
I thought I understood you
The more I know you
The more I know that I cannot know you"
426) One who knows that running a school is like a marriage,
Never try to persuade the staff to view him in the manner eh would like them to.
No one should plan the victim by holding the other one at knife point in defense of a particular idea of "being the perfect" one.
427) One who knows to focus on winning the staff into his life and stops thinking as to how to defeat them one by one.
428) One who knows that he could create a ripple effect by creating small energy spaces filled with positivity through small acts which may sometimes seem to be insignificant in the eyes of others.
429) He knows that positivity is contagious and can become a positive epidemic!
430) One who knows that his staff meeting should never be so tense that he could cut the tension with a knife!
431) One who knows that if he starts judging people, he would have no time left to love them.
432) One who knows to be like an Australian cricket coach:
Find the area in which a staff is not good at and make him excel in it and thus make him an all-rounder (Academics, activities – sports compering – preparing the pupils for completions – special assignments).
433) Being different and thinking different makes a person unforgettable
"History does not remember the forgettable" – Suzy Kassim
434) One who knows to make himself unforgettable.
435) One who knows that without loving one can give and without giving one can't love.
~~~~~
If you honour your mother, the Mother of the Universe will guard you against harm."  – Sathya Sai Baba