VOLUME 3 CHAPTER VI – ENGINEERING SUCCESS
Be Yourself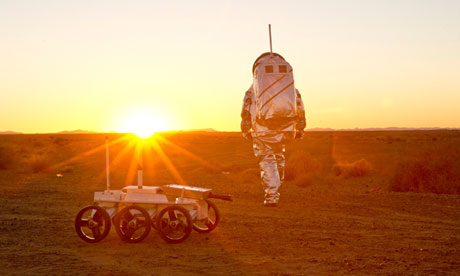 Success is not an overnight train journey from Chennai to Coimbatore. It is like a trip to Mars, Saturn and Jupiter. A long assiduous journey full of trials and tribulations, pains and pleasures, bouquets and brickbats, stresses and strains, pulls and pressures, praise and blame, rewards and retribution-a series of ups and downs. You are evaluated by how you go through all these-whether the success goes to your head or failure finishes you. As a Principal, you have to wade through different kinds of situations. Author would like to take you along with him through such scenarios.
He had seen plus two students who have scored century in maths in plus two exam struggling in the first year of engineering because of their lack of ability to conceptualize and  English medium students of Government schools struggling to find their feet in the college. Results are important. However, at the same time bring in an application oriented rather than a theory-focused approach to teaching. Solving operational problems is important. However, at the same time develop your students a mind-set that is tuned to original or abstract thinking for problem solving.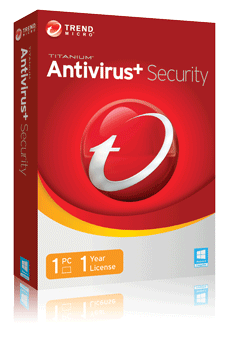 "China is a sleeping giant. Let her sleep, for when she wakes up she will shake the world" said Napoleon Bonaparte in 1803. Today, we find that we have a lot to learn from the Chinese because they have woken up. As a Principal, you have something to learn from the Chinese antivirus software giant "Trend Micro", where they have a multicultural team in place, which takes decisions collectively. They have two communication principles to smoothen intercultural communication.
One is 'no ego' – This prioritises the needs of the institution over those of the individual.
Second is "Be you"- Be the best of yourself. This impels everyone to be true to themselves while working as a team.
While working as Principal, the author used to have a Staff Council with a member from every state (in KV we have staff from various states) and also from every religion and language. One member may be representing a state, religion as well as a language. The Council helped the author to arrive at all decisions in a consensual manner.
The author always used to say, "I am the first servant of the school. Order me. I shall do it. You have to convince me of the correctness of your order". Ego had no place in his scheme of things and he expected the staff also to set aside their Ego and work for the school.
The author always told the staff, "Don't imitate, and don't flatter. Do not agree. Do not accept: disagree, dissent. Voice your ideal fearlessly. Let us benefit from the ideas of everyone. Do not hide or mask your mind. Like Y B Chavan, our former Deputy Prime Minister said as a pupil of class 8:-"I want to be Yashwant Rao B Chavan". Be yourself. That will give you respect.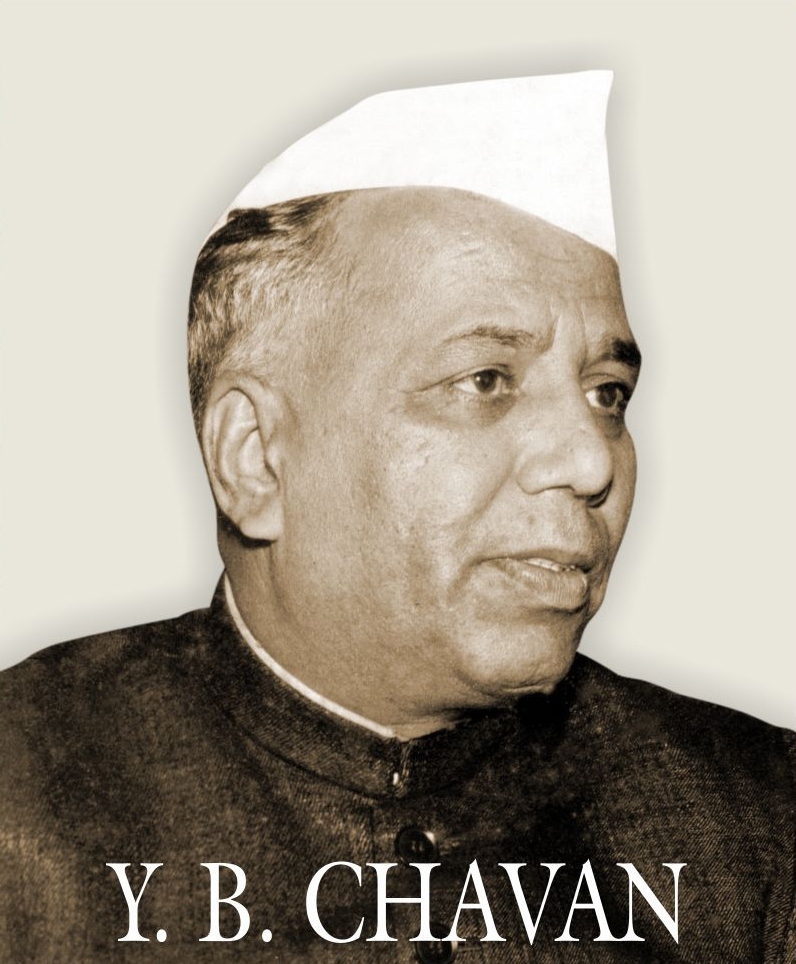 Former Deputy Prime Minister of India
(12 March 1913 – 25 November 1984)
Can you join the dots?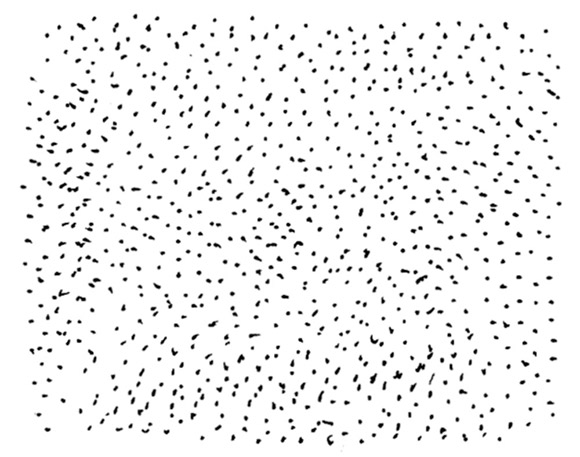 Your performance is nothing but playing a game of expectations, setting and meeting them. Your commitment should match your delivery. You have to deliver that extra something and take people by surprise. Be ready to stretch yourself. Exhibit a passion and a zeal to excel. To excel you need not  be the most intelligent person or one who has clocked 3 decades of experience. All that you require to possess is a high level of integrity, motivation and commitment. Do you think you can?
You are not utilising the full potential of your mind. Tap the untapped potential – with purity of intention and a can- do spirit. Your achievement will surprise yourself.
Develop students and staff who will challenge the status quo; who will think of new ideas without prejudice and bigotry; who are willing to and capable of working on a broad canvas; who would like to learn about others with humility; who will appreciate the loser as much as the winner; who will not value people based on their birth, colour, region or language, but solely on the ability and competence.
When the author was Deputy Director, he visited a village called 'Thirumayan' in Pudukkottai District of Tamilnadu. A farmer told him  in Tamil – "நான் ஏழைங்கிறதுல எந்த ஐயப்பாடுமில்ல. ஆனா, என்னோட கனவு, குறிக்கோள், அப்புறம் எதிர்பார்ப்புகள் – இதுல உங்களுக்கும் எங்களுக்கும் எந்த வேறுபாடுமில்ல". (No doubt I am poor. But my dreams, my ambitions, my expectations are not in any way different from yours".
Your success is in fulfilling the hopes and desires of the emerging sections of the society.
Have you ever observed the kolam in the south or alpana in the east or rangoli in the west of India? Just a question of joining the dots. You as Principal have to join the several dots and make patterns. Your capability is in how you join the dots and make different working patterns – teams. Your capacity lies in the number.
South Indian 'Kolam'
Compete with yourself
You have much to learn from cricket as Harsha Bhogle and Anita would say in their entertaining book "The Winning Way: Learnings from sport for managers".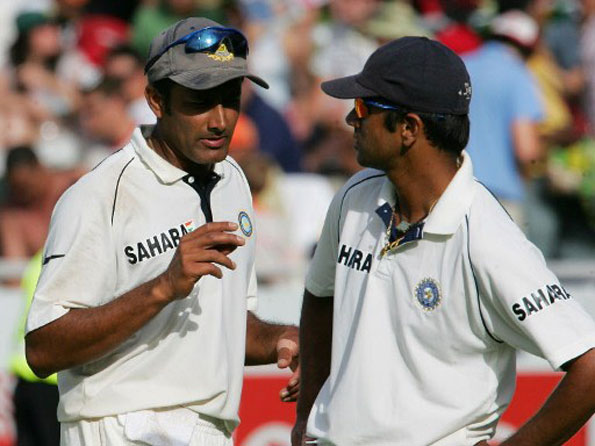 Rahul Dravid and Anil Kumble constantly 'raised the bars on their performance themselves'. Within 5 years, they became excellent players. They set incremental goals that makes you tension free. A swimmer, a long jumper, a high jumper, a pole-vaulter, a discus thrower, a javelin thrower, a sprinter – all these aim for improved timing rather than the aiming for a gold. Any work you undertake, give your fullest. Then if you do not achieve, do not feel shameful. Sit back and think which nut or bolt you failed to tighten properly. But you have to feel ashamed only when you had withheld a percentage of your effort, which would have contributed the winning edge. This had been the running themes of the Author's career.
Dhoni leading the Chennai Super Kings, Sangakkara leading the Deccan chargers and Yuvraj Singh leading the Pune Warriors. Every captain is expected not just to lead his team to victory but also contribute individually. So also, it is expected of the school team captain – the Principal
In their fine book "The Fresh Brew", Amit Haralaika and Amitabh Thakur, give you two tools for engineering your success. They say that the word, 'Antar Prerna' in Sanskrit for self-motivation that is required to succeed is the same for everyone. Whatever your field may be to quote them, "while they are different in construction on the outside, they are similar in spirit on the inside. Each of the individuals, regardless of the 'business' he or she is in, has a sense of self belief and an ability to persevere". You should develop a dissonance towards stability.
You are the master of the unspoken words
Look out for 'pain points' in your staff but these PPs will be constantly changing into different types. You have to constantly identify what your staff are missing and get into the act.
There is an old saying:-"It is better to keep your mouth shut and make people think you are a wise man rather than open it and make people understand what a fool you are".
One Union Minister said something with the foot in his mouth, which led to violent outrages throughout the Nation, and he had to swallow his pride by saying that he had been quoted out of context.
One Secretary made an announcement to the press. The next day the Minister said it was the prerogative of the Minister to announce and changed it. After a few days, the Minister lost his seat while the Secretary continued.
What to say, where to say, when to say, whom to say and how to say-These five shall be your guiding lights. A 6-inch long tongue can fell a six-foot tall person. Ranjini Manian, CEO of 'Global Adjustments' is an excellent communicator. She gives you a few tips to you to script your success through your words.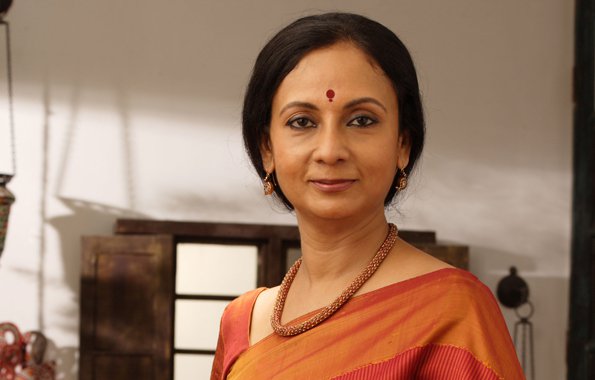 Ranjini Manian
She gives you a mnemonic to remember-ISAAC L GAME.
Remember ISAAC newton.
IS stands for Information sharing. Give your staff an idea of what should be done and how it will look when completed and what is their contribution or role.
A stands for Acknowledge what your staff say. Make them know what they say you are taking.
A stands for Appreciate vocally and wholeheartedly their work. As Dale Carnegie said:-"Be hearty in your approbation and lavish in your praise".
C-Connect with each staff member on a one to one basis. Know his ambitions, his strengths, his interests, his skills and his life pattern.
L Game
L – for Listen more and talk less. If a staff lets off steam about another, just listen. It will make him feel that he is valued.
G – Avoid gossip. Do not give room to it. Do not comment on any gossip. The same rumourmonger will also carry what you say. In no time, the whole school would know it.
A – Arguments. They are always heated. Heat leads to headache and heartburn. When your emotional barometer goes up, get up and have a walk. Take cold water and be silent. Silence shall be your protective shield.
M – Monologue. Do not talk to yourself. Do not talk much. Do not talk for long. The author sometimes used to ask a staff in a meeting:-Would you kindly help me recall what we have discussed so far.
E – Emotional outburst in haste for which you will repent at leisure.
Speech is mandatory and optional – both.
Observe the body language and innocuous clues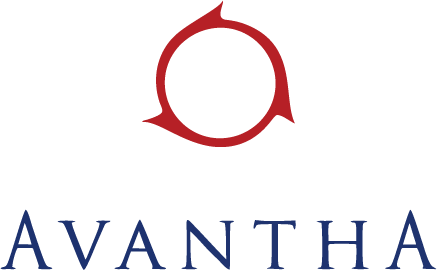 Gautam Thapar has christened his firm 'Avantha' – an amalgamation of two cultures – East and West. In Sanskrit 'Avni' denotes Earth. 'Tha' stands for sthapana or creation. In French 'Avance' means to advance.
So make your school 'Avantha'-.A beautiful blend of the East and West.  Be rooted in Earth-Avni-our Indian culture and do 'Sthapana'. Be always innovative and Avance'- be on the move forward.
During his service, the author being a psychologist was a mind reader of sorts. He will gauge, size up a person when he walks through the door and reaches him. During that interval, he would look at the way he walks, facial expressions, the way he holds his papers, his body language, his smile and his eyes. After being seated, that person would have a couple of minutes to catch his attention. If he fails to grab his attention, the author's interest will go south. Then he has to struggle hard to bring the author back to his initial level. The Principals used to say 'those few minutes are testing minutes for us'. "The Author used to tell the Principals, "Time is precious for both of us."
Be friendly but not familiar. Principal Ramakrishnan was a very good practitioner of this principle. He will play shuttlecock with a staff member in the evening. But the next morning he may pull him up for something not done as it ought to be. His decisions were not based on his friendliness.
Read all the stories about Sherlock Holmes. Devour Agatha Christie's novels. They will help you when you are asked to investigate or conduct an enquiry. The author's reading of all these during his student days helped him a lot when he was Deputy Director and later as Principal and Education Officer in KVS.
Develop your skills of observation, analysis, logical thinking, sharp guessing, data gathering, sudden intuitive surmises, behavioural psychology, imagination, recognition of patterns, identification of tell-tale clues, looking for habits, associates, preventive measures, pre-emptive operations etc.
The author was asked to organise community singing by 1,000 students of Madras city KVs in Feb 1979. He remembered what a police officer had done in Rajratnam stadium during their police sports meet which he had seen. He saw every fifth constable carrying 5 litres of water and a bucket of sand. So he asked each of the 10 schools which sent hundred spectators to bring twenty 5 litre water cans and 20 buckets of sand to face any short circuit disaster.
When it was reported to him that a Headmaster of a Panchayat Union school was not attending school regularly, he went to that village. During his earlier trips passing that village he had always seen one boy sitting on the culvert at the entrance to the village. So now, on that day he gave a handful of toffees to him and promised to give the same number on his return if he stayed there itself. His intuition told him that the boy should have been asked by the Headmaster to inform him of any jeep (officer) coming.
Then the author went straight to the Headmaster's house where he caught him tending to chicken. On arrival at the school, the Headmaster replied to him that he was coming to school daily and signing the attendance register. Those were the days (1963) when steel pen and inkpot was used and a blotting paper every time when something was written. The author took the blotting paper and showed the Headmaster how he had signed for many days on a single day. The blotting paper was the Headmaster's villain.
Sherlock Holmes and Agatha Christie were working from inside the author.
Your altitude depends much on your attitude. As Martina Navratilova once said, "What matters is not how well you play when you're playing well. What matters is how well you play when you are playing badly". Even when there is a crisis, you have to hold your head above water.
Remember winners have a swagger, a body language of their own. Viv Richards entered the field like a heavyweight boxer. Sunil Gavaskar always wanted his openers to enter the field together. The opposition lost before the game had started! Nehru, Patel, Rajaji, Radhakrishnan, C P Ramaswamy, Sam Manekshaw, Kamaraj and Kulapathy Balakrishna Joshi, Kuruvilla Jacob, S Natarajan, T P Santhana, Krishna Naidu, T S Avinashilingam and N Chinnaswamy Naidu among educationists-like Buddha, people respected them unconsciously when they entered a hall. They had a calm mind and action filled body.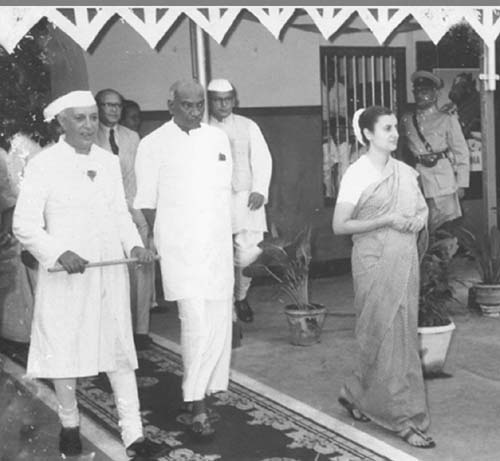 People of great body language
Keep different arrows in your quiver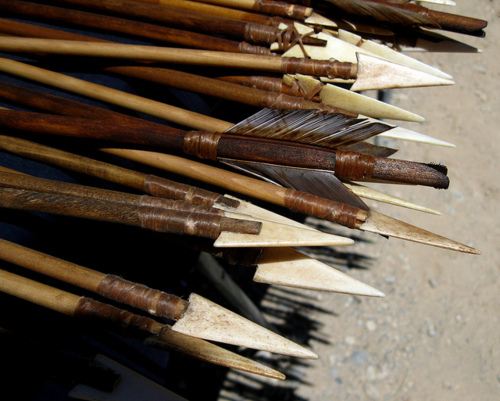 You may be facing different types of situations with the students, staff, parents and community. You cannot manage all with the same approach. Each will need a different attitude and approach. Look at cricket. In bowling, you have Muralitharan's helicopter twist, Saqlain Mushtaq's doosra, Ajantha Mendi's carrom ball, Bedi's spin, china man, googly and top spinner. Each bowler has his technique. Take the batsman-the glance, the hook, the cut, the sweep, the cover drive.
According to the batsman on the other side, the captain of the fielding teams arranges his field and chooses the bowler who could tackle him.
Like him, you must have different types of 'arrows' in your quiver to face different situations.
The author's knowledge of child psychology, adolescent psychology, adult psychology, rural psychology, industrial psychology, abnormal psychology, psychology of the bureaucracy, psychology of the intelligentsia, psychology of non-officials, psychology of lower level officials, psychology of the sub-staff, psychology of defence officials, psychology of heads of departments and sociology-all these helped him to deal in different ways with different people. He knew how to interact with people at different levels. He firmly believed that the way to be successful was not hand- holding but rather pushing a person into a pond and let him know on his own how to swim. A technique that he adopted with senior PG teachers had helped many to become successful Principals.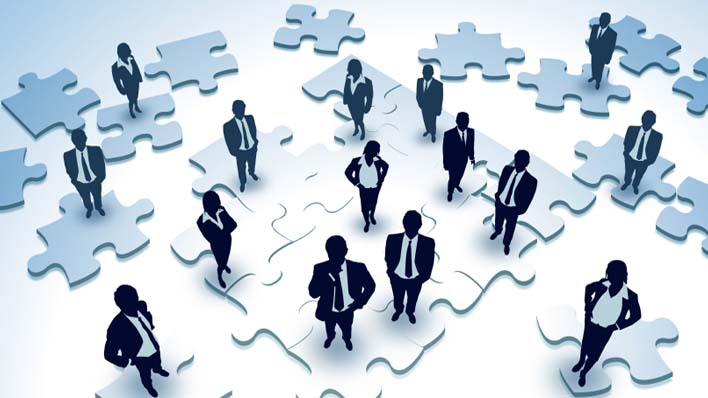 Today is different from yesterday. You have access to many courses. Go in for Executive Management Education. This will help you upgrade your qualifications and skill sets. And also help you keep abreast of the latest in the field and also help you hone up your leadership skills-courses on leadership, human resource management, decision making, time management, communication, negotiation, functional capabilities, conceptual and analytic skills, public relations, marketing, publicity, – advanced educational psychology, evaluation reforms, counselling, guidance, scouting and guiding, accounts management, detection of frauds and forensic auditing. Courses are offered by NIEPA, Delhi, NCERT, B schools like IIMs, ISB, XLRI, Kerala, Madras, Alagappa and Hyderabad universities.
If it is always sunshine or rain it will not be pleasant. Do not expect your life as a Principal to be always smooth sailing. You may have to face swirls and storms. You are revealed only in a crisis by how you find order in chaos. You can make use of the advice of Justin Menkes who gives three attributes of a leader in his book, "Better under pressure".
Finding order and chaos-Be an Arjun Singh (Air Chief Marshal in 1965 war) or Sam Maneckshaw (General in 1971 war) and not Lt. Gen Kaul Eastern Corps (Commander in 1962 war) who, afraid, ran away from his office to Delhi and got himself admitted in AIIMS Hospital.
Exhibit a sense of realistic optimism-Like General Douglas McArthur in his battle for Jima in World War 2 or Major General Choudhry in his quelling the Razakar movement in Hyderabad in 1948 or capture of Goa.
Subservience to the cause-Dedicate yourself to the pursuit of a noble cause and winning others to your cause. Like Shri Vinobha Bhave for his Bhoodan Yagna or Gandhiji's Dandi Salt Satyagraha.
You should have clarity in your thinking and the ability and skill to solve a puzzle. Do not buckle under pressure and bark out orders. Only a crisis will bring out the critical leadership quality in you. Develop a high mental tolerance for the pressure- when you know that your school is going to be picketed, you are going to be gheraoed the next day, or a false enquiry is going to be instituted against you. At such times, you should keep your wits. Also raise your level of calmness, set priorities, realise the intensity of the different aspects of the critical circumstances, which may tend to create uncertainty in your mind, a sense of frustration, a tussle to get at the right response to the situation, analyse the situation and enjoy the challenge.
The difficulty, a challenge, or a problem for a fresher is that you have to for the first time lead a team of people, some of whom would have been your peers earlier. Today your work has become so complex that you have to make the vision for the school a reality by a group of people and not by yourself. You together with your staff have to think and answer what has to be done, why it should be done and how it should be done. You cannot ask them to perform without providing them with all the resources needed.
Check if your staff also looks at the vision as you do or looks at it and understands it like the proverbial six blind men of Hindustan, each mistaking a part for the whole elephant. Make them think that they are working for a greater purpose. You should be skillful in balancing the task and people aspects. If your staff already know that you have taken care of the people aspect, then they will willingly take care of the task aspect.
Every Annual Day and Sports Day was a grand success because the staff knew that after the show was over the author would take them to a leading hotel for a high tea and also drop them at the residences.
If you take care of the task and people aspects then you are a 9 by 9-type manager- the best according to the management grid of Blake and Mouton and don  the full range leadership model which looks into both transformational and transactional leadership.
Your success lies in knowing fully well the work to be done (like T S Krishnan former Chairman of TVS Motors-He knew everybody's work) in knowing how to make your staff know what should be done, what level of excellence is expected of them, in knowing  how to keep a tab on their work unobtrusively, in knowing  to review their work periodically, in knowing to inspire them to come up on their own with solutions to their problems, in knowing how to help them move forward when they get stuck up, in knowing how to give them credit for the success, in knowing how to be in the background, in knowing how to be the invisible hand that directs and guides.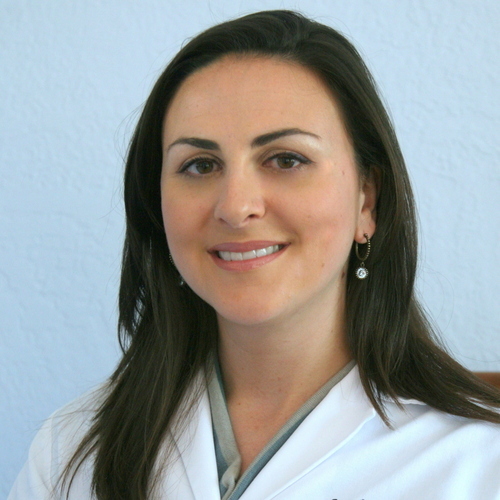 There is a saying that it is not merely enough if you are honest but you must also appear to be honest in public perception. It is not enough if you do good work in the school but it must be visible to the outside world. Others must talk about your school positively. How to do this? You have an example in Dr Vaksman – a young woman  dentist of San Francisco- how she differentiated herself from the other already well established dentists in her crowded urban locality by establishing a presence on Facebook, Twitter, YouTube and LinkedIn. She used social media to become visible. The comments left on her sites were praising everything from the courtesy of her staff, the thoroughness of her cleanings and exams, her caring manner, the movie goggles they can wear, the soothing spa like atmosphere, the twenty third floor view out of the window, tooth by tooth consultation they get from her.
Like this, you have to make your school known by all. They should rave about your school. To know more about this dentist go through 'The Thank You Economy' by Gary Vayner Chuk.
Learn to appreciate the diversity of the human spirit, the splendour of the individual mind and the importance of respecting the individuality of each mind. As Tyler Cowen advises you at the end of his book "Create Your Own Economy".
No person is indispensable
When the author took over as Principal of a school, a few days later the former Principal who had been transferred to another School 40 kilometre away rang up and said, "In a couple of days you will get a letter from the Headquarters transferring your Head Clerk to my school. I want him to be relieved immediately". Because he had joined the organisation 4 years earlier and was a little elder to the author, he thought he could easily bamboozle him into compliance. The author gave a terse reply, "Let the letter come, then I will act upon it.
A few days later when the transfer order came, the author replied to the Headquarters-"On my transfer to this school I did not request for the transfer of the Head Clerk of my former School, even though he was an excellent worker. Having been earlier (to KVS) the Head of the southern zone I would wish to submit that even as our parents and relatives are not our choice, so also in government services we have no choice about the people with whom we have to work. We have to accept on as is who is basis and work with them.
I am afraid that if this order is given effect to, then it may lead to a spate, a vicious chain of transfers of Head Clerks, much to their discomfort and anger – all just for the sake of one person's selfishness. You should know how the users perceive the school. Steve Jobs of Apple was an expert in this.
I am happy with the Head Clerk of the school, as I had observed his work earlier in the Institution where he worked which I had visited. I wish the school to continue to benefit by his service. We both are happy with each other.
I firmly believe that no man is indispensable in this world; the world continues to march on even after Gandhiji, Churchill and Roosevelt."
The order was withdrawn!
If someone is doing excellent work, please do not think, 'I cannot do anything without him'. One day he may wish to leave because some other Secretary wants him to be the Principal of his school. For your sake, he need not always remain an assistant with you. He may have the ambition of one day himself becoming a Principal like you. Learn to let go.
Look back to the Ramayana, when King Dasaratha lay dying, he asked Kaushalya, "Will Ayodhya survive after me? Kaushalya consoled him saying, "Nothing bad will happen. Sunrise and sunset will be as usual. People will do their duties as they had done before. As earlier, they will have happiness and sorrow, anxiety and frustration, faith and fear. You may think that the world cannot exist without you. But it will. So do not worry."
An institution does not depend on an individual. Maybe it will work a little better or a little worse. But life has got cycles. Anything that goes up has to come down and go up again. Nothing will always be static. Nothing will always be on top or at the bottom.
You have much to learn from Sir Martin Sorrell, chief of WPP. On the Sunday following India's World Cup victory, in Mumbai at the Taj hotels where there was a huge crowd waiting for the Indian team, talking to a reporter of The Economic Times he said, "The down side of Dhoni's captaincy is he is too thoughtful. Slow in decision making – takes too much time to decide".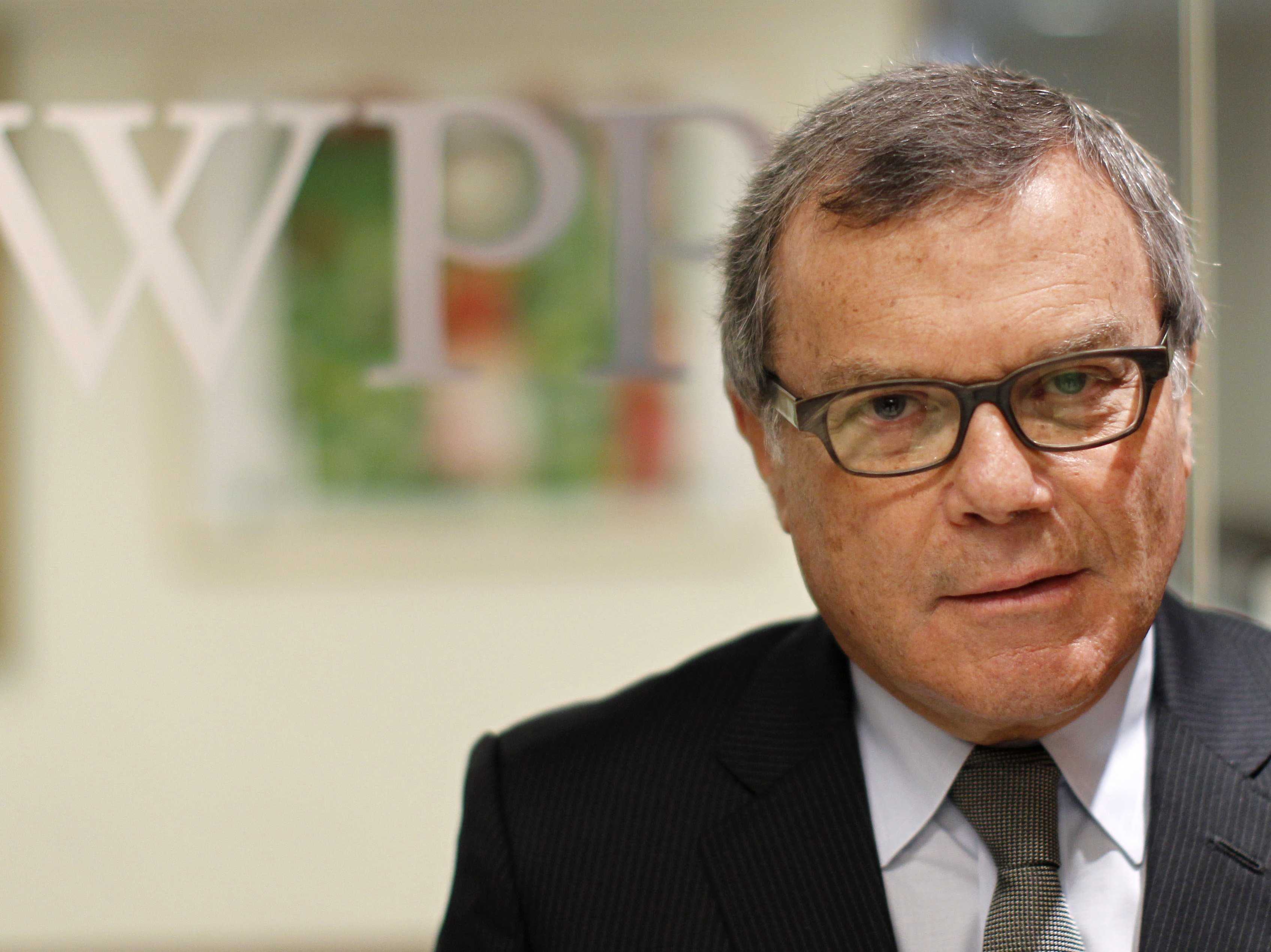 Sir Martin Sorrell
Martin missed the final match because he was on that day the Guest of Honour on Graduation Day at the Indian School of Business at Hyderabad. About that, he said wryly, "either the long range planning function failed and they manage to get it on the same date as the final or they didn't think India was going to make it, which is also bad planning, since it must have been a 50/50 shot.
Sorrell was not used to bad planning or things not going his way.
Can you be like Sir Martin Sorrell? Can you avoid that weakness of Dhoni as pointed out by Martin Sorrell?
Will you build a school or an institution?
Have you ever thought about companies, which have gone beyond a century of performance? Have you ever wondered how they could go on for more than hundred years? What is their core strength? Would you like your school to score a century?
For example you have IBM, Tata, HSBC, Levi's, GE, Cadbury, State Bank of India. Think what underpins these remarkable  centenarian brands.
IBM has remained remarkably consistent in its core value- it offers solutions to industrial problems using computer technology.
TATA still remains true to its pioneering spirit and its promise of leadership with trust.
HSBC Hongkong and Shanghai banking corporation has always been the world's local bank.
Levi's remains the world's favourite brand of denim and jeans.
Cadbury – The mouth-watering candy.
G E-we serve the whole world for all its needs.
State Bank of India-The bank for the common man as well as the elite.
All through the years, these have maintained the above core values. Prof Rosabeth Moss Kanter of the Harvard Business School said of IBM:-"From the beginning IBM had a concept of itself as an institution, not just a technology". All these are institutions.
There may be thousands of schools but only some gain the name institution-like The International School, Sri Aurobindo Ashram Pondicherry, Rishi Valley School, Madanapalle (AP), Gandhigram (Madurai), Sri Ramakrishna Mission Vidyalaya Coimbatore, Harrow and Eton in UK.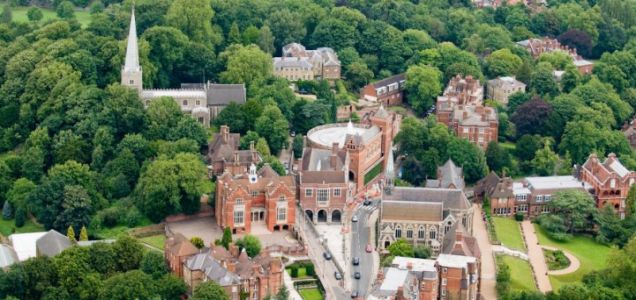 Harrow and Eton, UK
Yours should not be just a school. But you should elevate it to the level of an institution. School will give you status but institution will bestow a stature upon you.
Cleanliness is next to godliness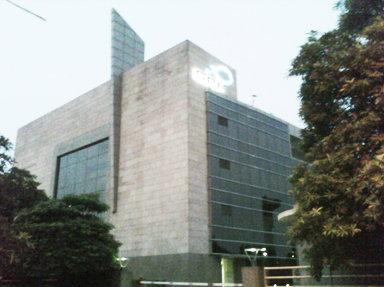 It is said that cleanliness is next to godliness. The author understood the real meaning and value of this statement in 1998 when his friend working in SRF Gurgaon, Delhi took him to their factory. He saw the tidiest and cleanest office. He saw every single staff member's desk and table ordered with an amazing precision. Each item had a place and everything was in its right place.
His friends told him that this was possible because of their following the Japanese 5 principles of:-
SEIRI – Clearing up.
SEITON – Arranging.
SEISO – Cleaning.
SEIKETSU – Maintaining cleanliness.
SHITSUKE – Discipline
In Coimbatore, Mani High School was famous for its spotless cleanliness and smart looking staff.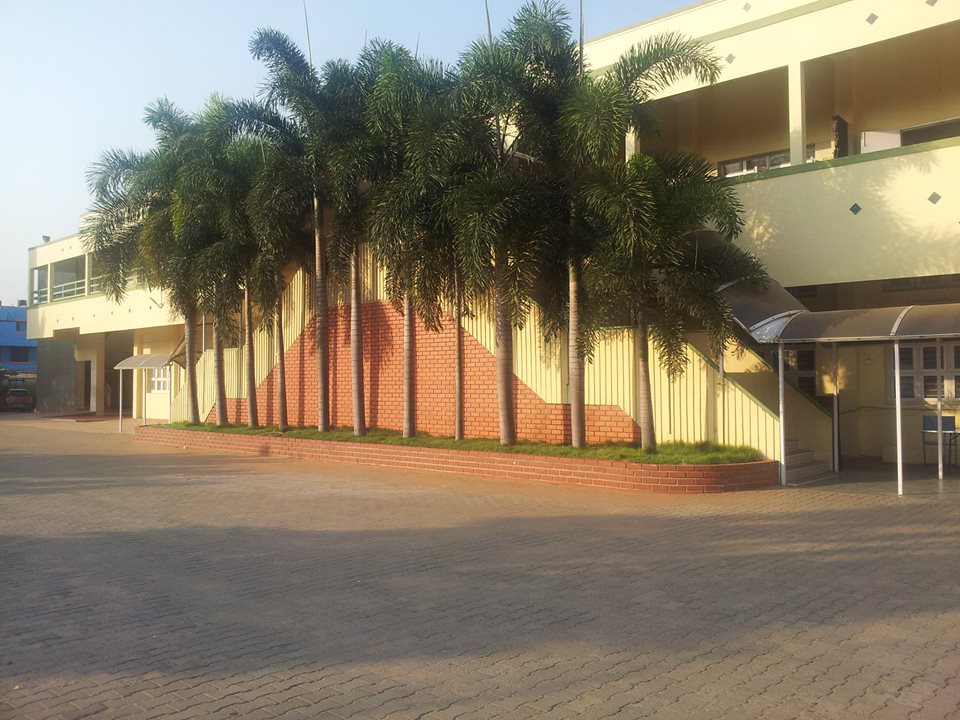 Mani high school, Coimbatore
The SRF cleanliness was due to its 'Gemba Walk'. The author was told, Gemba is the place where the value is created-every senior executive takes a walk through the office say for 40 minutes to 1 hour and observes how things can be done better. Not only are others' cleanliness is noted but the observation skills of the executive really tested during the Gemba Walk.
When the Author asked how much time they devote daily to this work? His friend replied, "This is our way of working". After the Gemba Walk, nothing bad is said-only suggestions how something could be done better.
You are lucky if you can get a good mentor during your starting years. Mentoring is defined as developmental partnership. The author was extremely fortunate and blessed to have two great mentors in his formative years as a teacher-Sri V T M Thirunavukarasu Chettiar, his HM and Sri T S Avinashilingam. They helped him in taking the right steps towards professional growth. They helped him understand the profession, its psyche, in establishing an informal connect with the important people in the field. They were his long term guides and advisors in all aspects and enable him to grow. They helped him improve his interpersonal skills and ensured that he was heading in the right direction towards his objective of acquiring a status and a stature in the field of education.
To go up in life you require a sponsor. What does this mean? How will it help you? Find out some higher up who sees the potential in you and will help you to go up by understanding your professional growth programs, of course with a quid pro quo of serving the institute.
Learn the art of negotiation
Especially when you are the Principal of a Government School, KV or Navodya Vidyalaya, you may have to deal with Union/Association activists. Each of you tend to see the other in a negative light. You look at the union President as the villain and he thinks of you the same. Give up that thinking. You take the initiative. Listen to his side first. Then recall what all he has said, as you have understood it. Ask him to fill up the gaps if any. Ask him "if you were in my position what will you do. Whatever is done has to apply for our school. Think about this and come up tomorrow with a simple solution acceptable to both and also good for the Institution. Because we will be there to talk only if the institution is there.
The Author had found this approach – the 'Golden Mean' approach quite useful on several occasions. He used to tell the Union President and Secretary-"India is not the only nation. It is one of the 193 nations of the world. So also, we are not the only KV. We are only one of the 900 KVs".  When you present them, a big holistic picture then they will start thinking on a wider canvas.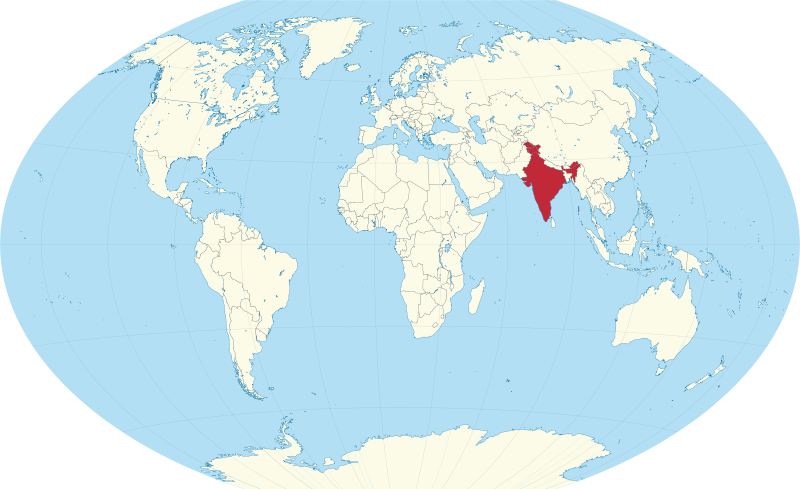 India is one of the 193 nations in the world
Silently active or actively silent?
In 1954 the author went to the Long Bazaar in Vellore, TN. He was attracted by the beautiful sweet shops. He went to a shop and asked for a freshly made sweet. The salesman said, "Everything here is fresh". the author distracted his attention to a few other subjects and after half an hour of his conversation with him and his attending to customers in the meantime the author casually appreciated the orderly pyramidal fashion each sweet group has been arranged. Taking it as a compliment the attender blurted out, 'Is it beautiful? It has taken us one week to arrange them'.
One officer it seems had to attend meetings often and the pen and pad given in each meeting was accumulated. He retained one and put all the others in the cafeteria so that anyone who needed it can take one.
The author found an unusual silence – but not that of a graveyard – but an active calmness in every shop floor of SRF – no high decibels, no tension, no stress – all because of meticulous planning. their motto was-'Not a second to be wasted'. To showcase their individual talents the company had organised four clubs-to break the silos.
Symphony – music
Rangers – Sports
Gurukul – Cerebral games
Carnation – Creative activities, art, bonsai, papercraft etc
Above all the author found that the sheet anchor of the company was:-
RESPECT-
Respect for people
Respect for ideas
Respect for contribution
Respect for commitment
Can you make your school another SRF? Can you?
In KV HVF Avadi, two teachers along with the school pupil leaders used to go round the school on the first Monday of the month on a cleanliness audit for the class and the toilet. To the class adjudged best, a prize will be given to the class leader and the Sub staff concerned. This team used to visit all departments, staff room and office room without omitting the Principal's room. Anything  which was out of the place was noted and informed. This was our Gemba Walk in KV HVF Avadi in 1977 to 1979.
This Gemba philosophy was seen in practice in Mani High School, Sri Ramakrishna Vidyalaya, PSGR Krishnammal College and Sri Avinashilingam Home Science College at Coimbatore and at Kshatriya Vidyashala Virudhunagar – very methodical and disciplined-students marching from the classroom to the library, laboratory or playground in a double file (boys and girls). No students running about, noisy staff room, children roaming everywhere, some students playing nearby and a noisy roadside.
This type of situation the author found in some Government schools. But, the Headmasters were not overly worried about. Everyone was going about his work in spite of, in the midst of 'chaoses. They were immune to it. The author was reminded of this type when he visited the Big Bazaar of the Future Group whose research has shown that Indian customers don't like orderly retail displays sold in traditional bazaar and local corner shops. According to Martin Thomas in his book, "Loose: The future of business is letting go".
Enter Saravana Stores, Rathna stores in T Nagar or Murugan stores in Adyar or any stationery/fancy shop in Narayana Mudali Street, any stainless steel shop in Nyniappa Naicken Street in Georgetown – the same experience you will have, a state of organised chaos.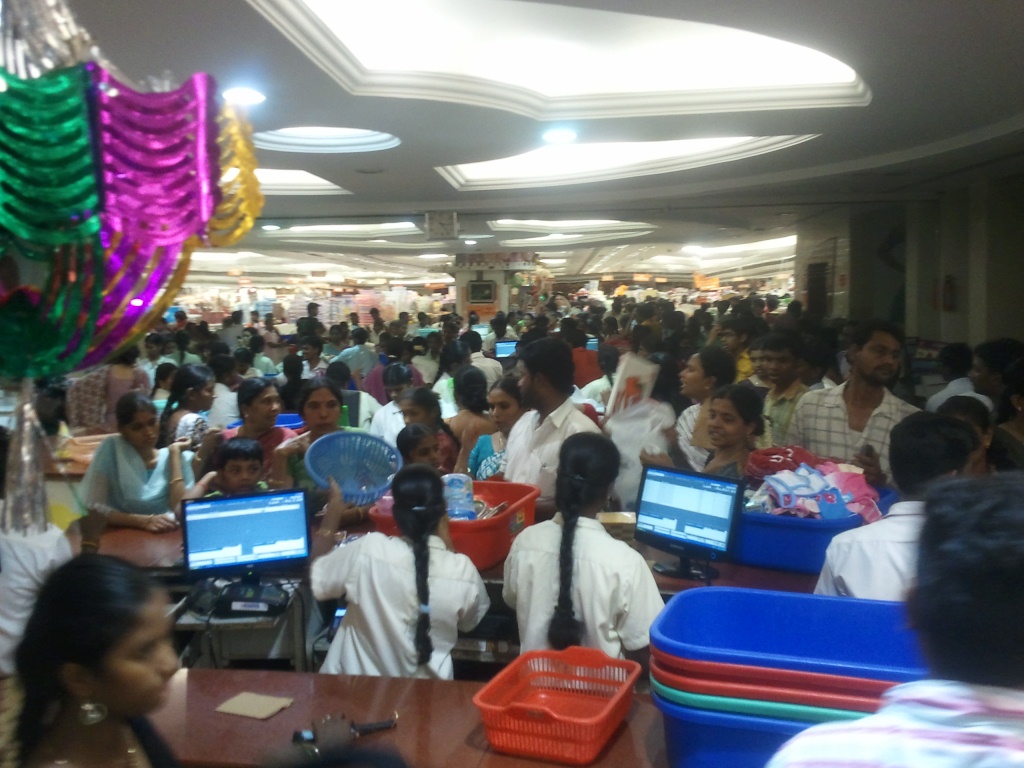 Saravana stores, Chennai
How would you like to shape your school spic and span based on Gemba walk or in a state of organised chaos?
Principal – Not a pressure cooker but a mud pot cook
Advancement is an essential carrot to dangle before everyone to impel him towards greater productivity. You can reward an excellent worker with a promotion. Perhaps with a double promotion – PGT to Education Officer skipping the posts of Vice Principal or Principal. Sometimes these people may find themselves in No Man's Land, drifting away from the strengths that anchored them, to addressing demands that they are not ready to tackle successfully. As pithily remarked by M Chandrasekharan, Corporate Advisor to Infotech.
"Bestow serious thought on who should be promoted and who should not be. Don't thrust leadership on anyone for reasons or consideration other than potential. Once you have spotted a staff fit to be groomed for higher responsibilities, help him, guide him. But don't make him dependent on you or make him feel that a big brother is constantly breathing over his neck."
Mr Chandrasekharan in his own inimitable way observes, "Mentoring should be like salt in cooking, noticeable when absent, invisible when just right and unappetizing when there is too much of it".
No pressure cooker mentoring. Adopt a slow and steady approach like the mud pot cooking over slow fire of yore which maintained a balance between the time required for cooking and brought out the effects of texture, colour and aroma in the food. Mr Chandrasekharan beautifully sums up:-"As with the food so with the people. Don't become a pressure cooker. Become a mud pot cook".
Dr Arnold Toynbee in his magnum opus, "A Study of History" (8 vols) says that any civilization or institutions goes through four stages-
Genesis
Growth
Maturity
Decline
Your inspiration, your motivation, your initiative, your dynamism your entrepreneurship, your risk ability, your crisis management-all these will play a large role in the first 2 stages.
In the third stage your EQ-emotional quotient, RQ-resilience quotient, your HQ-humour quotient, your SQ-social quotient-all these will help you in your maturing and your maturity should and would get reflected in the Instituitions' maturity.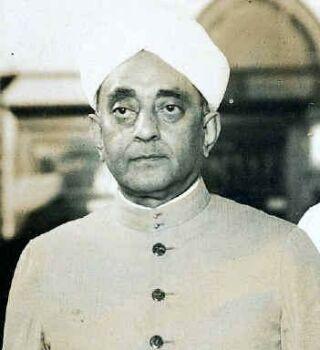 Sir C P Ramaswamy Iyer advised the author in 1949 (as a student)-"Stand up, speak out and shut up". Giving this as a recipe for success in public speaking he said, "Before the first man in the audience opens his mouth you must close your mouth"(opening=yawning). So also before the staff feel bored with you, before they start whispering about your 'slow run rate', before this whisper develops into a murmur, before they make audible remarks about the need for a change, bring they ring the alarm bells – you should initiate steps for developing a second line of succession. Even as a drowning person takes his saviour also down with him, your decline should not have its negative impact on the Institution and hasten its decline. Because of this pitfall established Institutions of the past have become part of ancient history.
Men may come and men may go. But the river should flow on forever. How pure it flows depends on each person at various points who should refrain from polluting or sullying it, in the interest of the people downstream.
~~~~~
Creative Homework (Volume 3)
 Explore:-
a) The lives of salt makers in Tuticorin and Kutch who toil for 8 months every year and are forced to move out once the sea washes everything away, only to return the following year.
b) The lives of the people of Kathputli Colony of magicians, jugglers, puppeteers and acrobats-their sad lot masked by the cheer on their faces.
c) The theft of electricity during small temple festivals and political meetings.
d) The brazen flouting of law in your area.
e) The people engaged in rural folk arts.
f) The trishul sadhus found at the time of Kumbh Mela.
g) The lives of people living in slums, platforms and canal banks.
h) The labourers engaged in building construction work and road laying works.
i) The railway porters.
j) The fishermen.
k) The parrot and bull astrologers.
l) Marriage band troupe.
m) Drivers of funeral vans.
n) People working in the cemetery and crematorium.
o) Temple workers who carry the Mount of Gods in procession.
p) When we finish reading for the day, we place something in the last page read, so that we can easily locate next day where to start. This is called 'Book Mark'.
Down the centuries, people in different countries have used a variety of bookmarks. Find out what kind of bookmarks were used.
Among the Pandavas and Kauravas, each one met his death in a different way. Find out how they died and why in that manner.
Find out also how leaders of different countries met their end down the age.
Find out the famous schools in countries around the world and what they are famous for.
Collect proverbs in your area in different subjects. Find out their real meaning.
In what ways do you think you can show your love to others? Think if you are implementing them. Give Examples.
List out the qualities of a great sports man or woman with examples in different sports and games.
If you are a Home Science student, find out the types of food dishes unique to various states in our nation as well as in other countries. Separate them into dishes taken daily and those on special occasions. List those occasions.
In Bhutan, textiles are integral to every aspect of the culture. Cloth is enmeshed in social hierarchy, wealth, political rank and commerce. Do you know of things like this occupy a unique place in the culture of different nations?
People all over the world celebrate very fanciful festivals like the tomato festival in Spain, Beer can regatta in Australia, wife-carrying festival in Finland. Can you locate such festivals in other countries?
Automation is entering many fields of industry. Find out what role automation can play in different industries and how it will affect employment.
Poet Rumi said:-"It is your road and yours alone. Others may walk it with you but no one can walk it for you". How will you make use of these 3 liners to shape your life?
Who are you when you are alone? Think calmly and write your response and about your friends.
Answer the following questions in a cogently reasoned manner:-
a) What do you want to achieve in the next 5 to 10 years?
b) What is your road map to achieve it?
c) What motivates you to achieve it?
d) What do you think are your plus and minus points?
e) How are you going to reinforce the former and remove the later?
f) After achieving your goal, in what ways do you think you are going to be useful to the society.
14. In life, would you like to be a puzzle or a solution? Write out your option cogently explaining the reason for it.
15. Addressing the conservative party conference at Brighton on 10th October 1980, Mrs Margaret Thatcher, Prime Minister of UK said-
'Without a healthy economy, we cannot have a healthy society.
Without a healthy society, the economy won't stay healthy for long."
As a student of Economics, what is your prescription to develop a healthy society and a healthy economy?
Martin Luther King, on 3rd April 1968 at Memphis USA said:-"Men are not our enemies. If we kill them, with whom shall we live?"
Analyse this statement with reference to the behaviour of ISIS in Modern Times.
In team sports, the supporters of 'A' team adore when their team wins and rejoice. At the same time, they are very happy and rejoice when the 'B' team is humiliated with a defeat.
What is your response to the duality of rejoicing and hating?
Relating to sports –
a) The Swiss Maestro (Federer) or the Spanish Matador (Nadal) – whose tennis play you like?Explain.
b) In Formula One race, what do you think, contributes to the win- Better car or superior driving?
c) Which do you enjoy – a clash of playing styles or the aura of the two personalities?
d) Mohammed Ali said that Joe Frazier(boxer) was the greatest opponent of his career. How do you rate Ali based on this statement?
19) In science we find some of discoveries leading to the discovery of something else based on that.
This is called spin off technology.
Find out such discoveries which have led to other discoveries.
20) Find out the facts in history which are quirks – main purpose of that fact forgotten but remembered for something.
21) Do you know there are some very big and high statues in the World? Find out where they are and when they were erected, by whom and for what reason.
22) Do you know all about air?
a. Types of winds
b. Pollutants of air
c. Effects of breathing polluted air
d. Estimating the speed and direction of wind
e. Estimating the value of air (standard)
f. Roles of trees
g. How to protect air
h. Ozone
23) The oldest form of art is cave art. Find out where such art has been discovered in different parts of the work and compare their features.
24) A sea has become a desert. Find out which one, where and why?
25) Find out the difference in the meaning of the following pairs of words
a. Angry – Fuming
b. Shivering – Shuddering
c. Frustrated – Disappointed
d. Securing – Obtaining
e. Gratis – Graft
f. Become – May become
g. May come in – Can come in
26) Use each in a sentence of your own.
27) Defence purchase between two Governments and between a government and an individual manufacturer –
Which of these two will be more transparent and reliable and beneficial to the purchaser?
28) When we are unable to see or hear properly, we have our eyes and ears tested by a doctor and wear glasses or hearing aids. Don't animals, Birds, Reptiles and Insects get any defects? Have you ever thought how they manage?
29) The desert fox, it seems, can hear a termite walking. How did it acquire such a fantastic listening ability?
30) In Tibet at a place called Mustang we see thousands of caves carved inside the hills where you find large number of human skeletons and paintings how in figures with conch sacra and trident. How can we understand this?
31) In an Island called Soeranto near Yemen which is totally uninhabited we find huge tress with a circular top. If they are scratched they ooze a red liquid like blood. And there are trees in the shape of octopus which devour living beings if caught inside. Are you not interested in knowing more about there weird things
32) In his inaugural address after assuring office as President of USA, John F.Kennedy said:
"Ask not what your country has done to you
Ask what you have done for the country"
Have you asked yourself what you have done for you country? Have you done anything? What do you think you can and will do?
33) As long as India is determined and strong, this age will not be an age of terror; this will be an age of liberty in our nation and all around the world.
How do you think you can contribute to make your country determined and strong?
34) India and Pakistan do not mistrust each other because they are armed.
We are armed because we mistrust each other
Not weapons, but liberty.
That is the main difference.
What steps do you think both countries should take to remove this mutual mistrust?
35) When persons are elected to govern, they should look into the minds and hearts of the people whom they seek to govern.
And also, those who seek to govern must in turn be willing to allow their hearts and minds to lie open to the people, said Margaret Thatcher, former Prime Minister of U. K.
How do you think those who govern us can allow their hearts and minds to lie open to the people?
36) On the day Martin Luther King was assassinated, Robert Kennedy, Attorney general of U.S. A and brother of John. F. Kennedy said:-
"Let us dedicate ourselves
To what the Greeks wrote
So many years ago:
'To tame the savageness of man and make gentle the life of this world' "
How do you think we can tame the savageness of man and make life gentle in this world?
37) John F. Kennedy, president of U.S.A visited Berlin on 26th June 1963 and said:-
"2000 years ago, the proudest boast was 'Civics Romanus Sum'- I am a Roman.
Today in the world of freedom, the proudest boast is 'Ich Bin Ein Berliner' – 'I am a Berliner' "
When do you think everyone in our Country can proudly say "I am an Indian" and what we should do to reach that stage?
~~~~~
(Place your comment/view about the article above.)
The sign of a person who has had an education is good manners. – Sri Sathya Sai Baba