VOLUME 3 CHAPTER III
CLIMBING THE STAIRS OF SUCCESS
Get the staff move in unison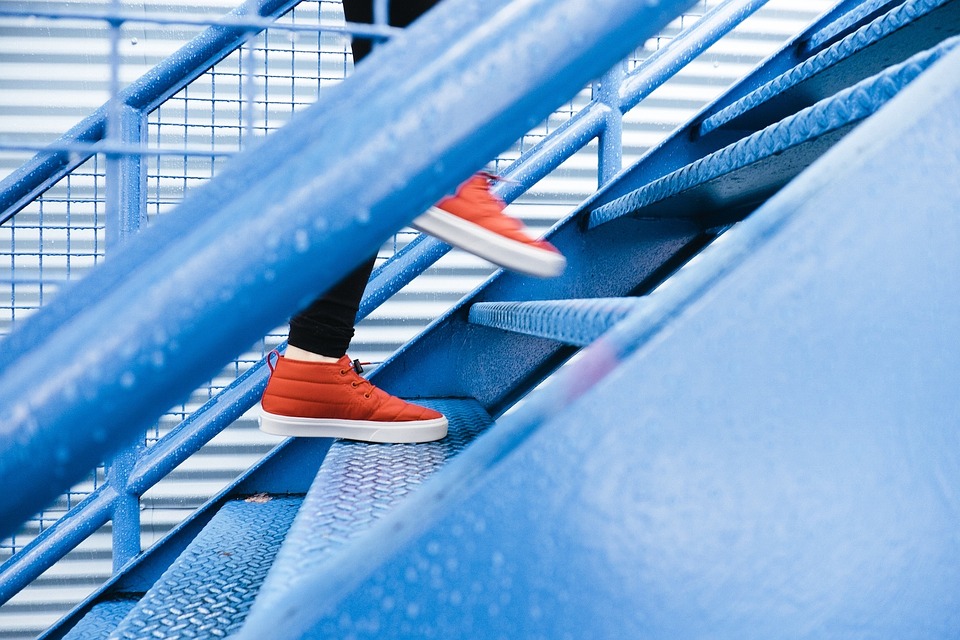 In the present day world, we find that some people have become successful because of the place where they were born, the family in which they were born and the time period in which they were born. Those circumstances conspire to catapult him or her to success and place the person in a higher orbit. This is an initial advantage, but to reach the high point of the ladder, he/she has to climb step by step on the ladder, proving himself/herself at every step, gaining learning experiences on the way, get the corners rounded off and become a polished pebble.
What are these ladder steps for you to climb, to cover, and to scale before reaching the summit?
Every Head faces three challenges:-
He has to survive (continue in his post).
He has to build the institution.
He has to leave a rich legacy (footprints to be proud of).
Apart from this, he also faces some challenges according to Ashish Sing, James Allen and Julian Crichlow of Bain & Company.
Time Management
Building the staff on a fast track or slowly
Adjustment of meetings
Staff motivation
Make himself a role model of values
They also suggest six strategies for success.
Follow the 60/40 rule – devote 60% of the time to the must do activities and 40% to the routine.
Building the team – a bag of gooseberries must be transformed into a lump of tamarind. Neither you should push them too much, nor must you allow them to move at their own snail pace. The secret is in evolving a drumbeat suitable to your objectives.
Set the tune and rhythm – work with your staff both formally and informally. Not everything can be communicated through circulars. The author used the fourth and fifth periods on Wednesday to meet the staff informally without an agenda over a cup of tea. This helped smooth execution of all plans.
Get the staff move in unison on the right path – have a four-point strategy.
a) Eliminate wasteful expenditure.
b) Enhance and enrich parent and student experience.
c) Maintain cash flow.
d) Make the staff feel proud to work in the School – the author has seen this feeling in:
i) The Hindu Theological High School Chennai with Kulapathi Sri. S. Balakrishna Joshi as Headmaster.
ii) The Madras Christian College High School Chennai, with Sri K. Kuruvilla Jacob as Headmaster.
iii) Teerthapathi High School Ambasamudram, with Sri EH Parameswaran as Headmaster.
iv) Mani High School Coimbatore with Sri N. Chinnaswami Naidu
 v) Rajalakshmi Mills High School with Sri.E.Venkatesalu Naidu
In these Schools, the Author had the pleasure of associating himself with teachers who were capable of standing back and make complicated things very simple.
Give a personal touch
Create a performance culture, make every staff realise that he or she has to perform and prove his or her worth to the School.
When the work quality of a staff was found going down due to extraneous interests, the author used to invite him for a cup of tea, discuss his or her work and just conclude saying – "I hope you will give me the joy of working with you next year also". If intelligent, they immediately understood the subtle meaning implied in that statement.
A good head maintains a high level of energy. Find out the staff who helps develop energy and who drains energy. Get and develop excellent staff. Then you will have the time to rise above work with a clean desk and a clear mind.
Have a discussion session occasionally with a group of staff (a mix of experienced and new staff) on questions relating to the working of the school- a culture of sharing and learning. The author found maximum information pollination in these sessions because the author became one of the participants and asked a senior staff to chair the discussion.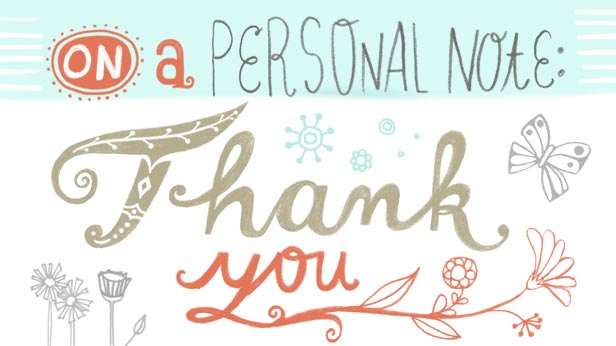 Much depends on your ability to influence people in an ethical way. You need not give an expensive gift, but the personalization with which it is done gives a special value and meaning to it. The author used to send a note of appreciation after observing an excellent class like –'thanks for giving the pleasure of seeing a nice class'. Or he will go to the staff room and wish a staff on his wedding anniversary or he will call on a staff in a hospital with flowers and fruits or he will make it a point to attend the 60th or 80th birthday celebrations of a staff's father and offer his respects to the couple and seek their blessings.
These simple gestures may not cost you much, but their emotional impact on their minds and its consequential positive effect on the quality of their work at School will be considerable. Ability to remember names is a great quality.
Your straightforwardness and trustworthiness will take you far. Difficult to build, but you have to, over a period of time assiduously.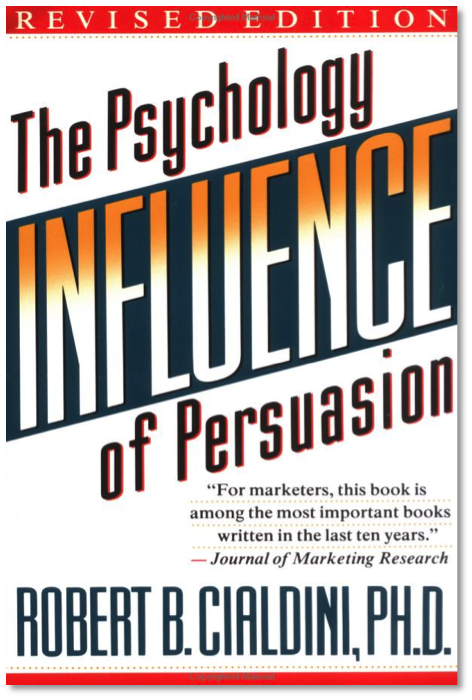 You should not only like your staff, but they should know that you like them. That pumps up more energy into them to work for you. If you want to know more about the influencing strategies, spend a little time to read Robert Cialdini's book "Influence – the psychology of persuasion".
Your external physical makeup, you may not be able to change. But, your internal appliance (of feelings and emotions)- changing that is in your hands, if you want to succeed.
Selection Dilemma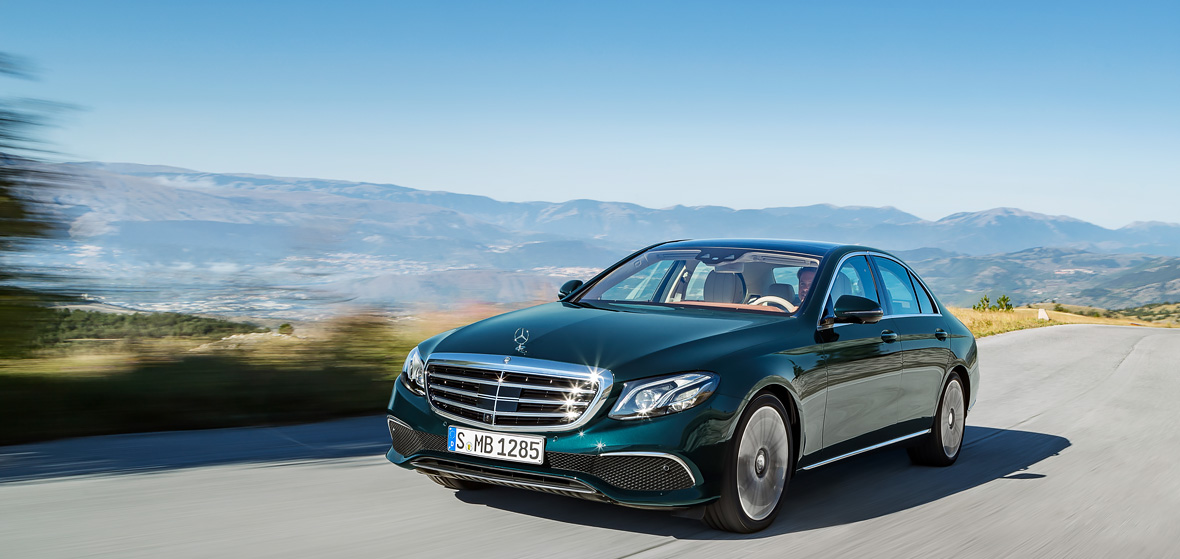 Today different people may not be able to leap frog into the elite category of those who own Benz, BMW, Bentley or Audi or Porsche. These are big brands. But, they would like to stand out from the rest, distinguish themselves as special, proclaim that they are not of Maruti 800 or Nano or Fiat or Ambassador category. So, they go in for Ford EcoSport, Mitsubishi, Chevrolet, Honda or Hyundai in the 5 to 10 lacs higher category.
Similarly those who cannot admit their children in Doon School, Lovedale, Kodaikanal Public School, Mayo College, choose the new International Schools like Cathedral Convent Mumbai or Shreyas at Ahmedabad.
They cannot afford brand differentiation, so they go in for category membership- a higher category that will help them sport different badge.
Today the generation Y parent or student has a warrior mindset. He or she wishes to go all out and conquer and be rated. "I am to be counted as the best in my field. I want to be appreciated. I want to learn more, learn new things, learn better and learn fast. Money is available. Money can buy better education. This education will put me in a higher orbit". Generation Y believes more in disposability than stability. They want that education which will give quick money and an easy life.
If you wish to be successful commercially, then you will opt for a School that will satisfy this urge.
Or if you believe that education is not for just living but for leading a noble and a useful life, that education should be value based, that education should develop a liberal well rounded personality, then you better go in for a School small in size – each class not exceeding 30 students, where there is an excellent rapport between the teacher and the student, where there is no assembly line production as in Ford Motor Company, but an individual flowering and blossoming, each pupil patiently chiseled, crafted and molded like a hand built customized Rolls Royce car.
You opt for either a commercial BOF(box office formula) cinema or an Art film.
Create an Indian brand
Just sit down and calmly cogitate what our schools suffer from and this introspection will show you the way. Let us take an example from industry.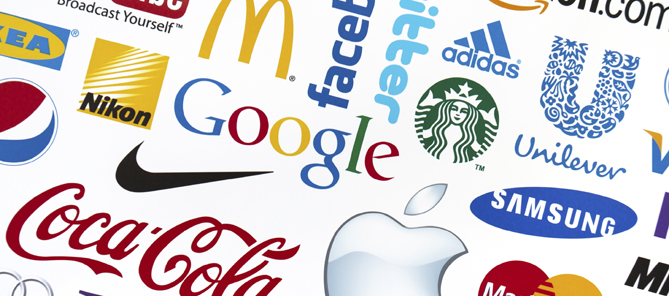 Ask an Indian, what brands they prefer or wish to own. He may say western brands like Coke, Nike, Apple, BMW, Samsung, Toyota. Koreans are proud to talk about their brands like Amore Pacific, Jimo, Jeju Air or Taiwanese about their HTC, Aservaostek.
But India is yet to create Indian signature brands of global recognition.
Do we have any educational institution-school, college, or university like Harrow Eton, Gordonstown, Bronx, Peabody College, Kings College, All Souls College or Harvard, Yale, Stanford, Cambridge and Oxford?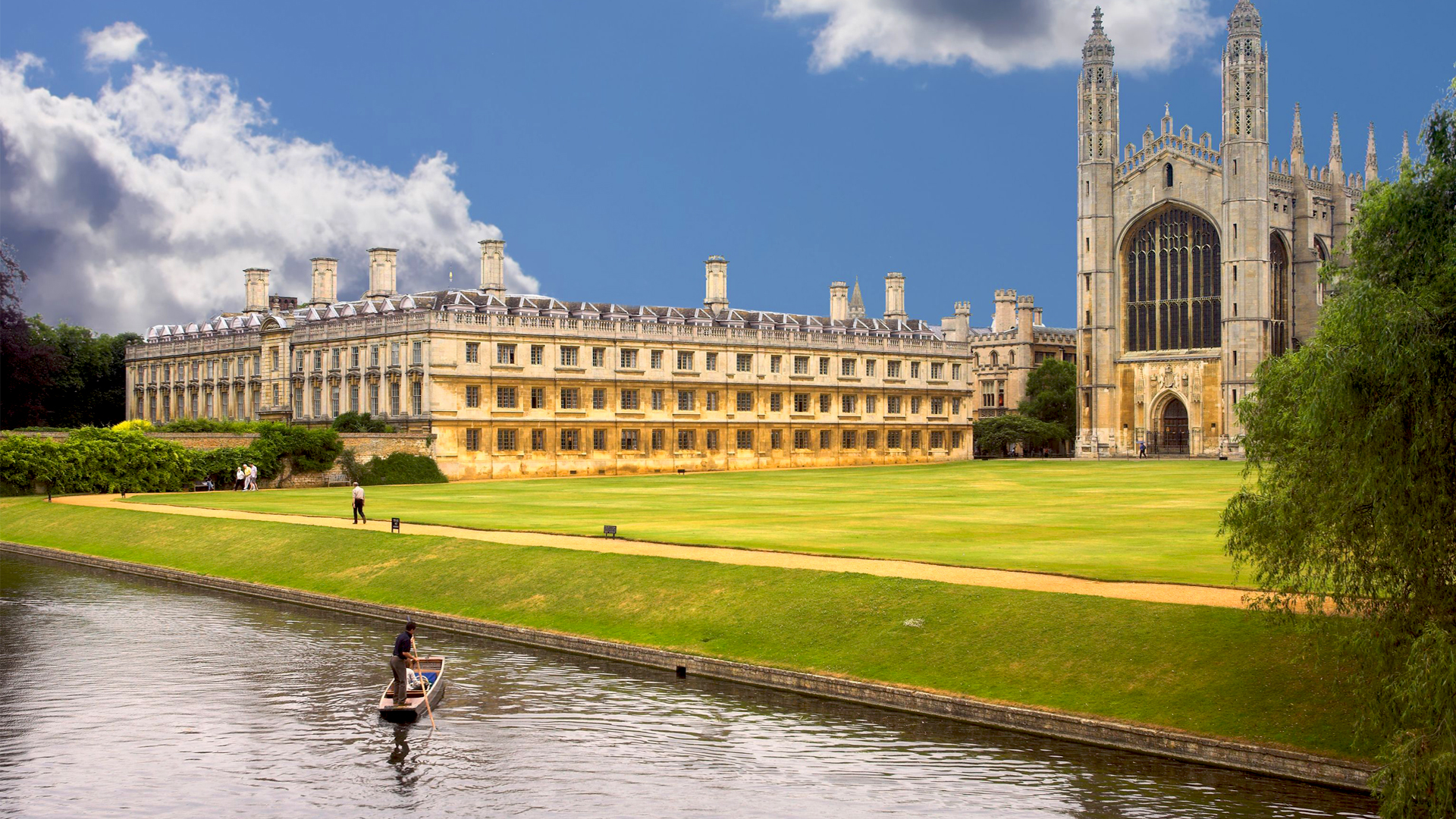 University of Cambridge
Can you make your School an Indian brand of global value? The brand as a tangible asset!
You will be successful,
When you are not driven by a desire to make money.
When you cease to be irreproachable and unapproachable.
When you know what you don't know.
When you provide an opportunity to your staff to fully embrace and enjoy their work.
When you encourage your staff to express themselves.
When you encourage creativity and innovation from within the staff.
When you develop a culture where customer (parent) experience of satisfaction and student quality are delivered by the staff.
When you do not engage people who tell you what you want.
When your message is right and motivate the staff to deliver it.
When you have smart goals- specific, measurable, achievable, realistic and timely.
When you do not have safe goals, when your goals scare your neighbors.
When you have goals that exceed your ability.
When you have goals that make you stretch.
When you have goals that make you sit-up at night quite excited.
When you know the needs, pains and goals of your clients (parents) and prospects of meeting them.
When you tell a story about the uniqueness of your school and your process of delivering it in a way that no one else can do.
When within your target market, you identify nano markets –i.e. special categories of parents and focus to develop a high level of engagement with them.
When you are a dominant player in multiple segments within your larger and wider target market instead of being one of many in a large market (educational environment) and when you establish your authentic identity of trust and credibility.
To be enlightened more on the above techniques why don't you scan the pages of "Guerilla Social Media Marketing" by Jay Conrad and Levinson and Shane Gibson- A good way to use your leisure time!
Are you Sachin or Muralidharan?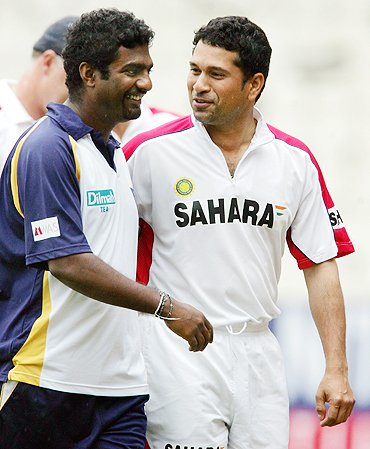 You would have seen the 2011 world cup – Times of India compared Muthiah Muralidharan and Sachin-the two legends-"Murali has much more variety, much more control and much more guile. He will lure Sachin with his flight. He will trick him with his turn and he will try to mesmerize him with his big eyes. If nothing works, he will ambush him with his doosras.
Sachin though will be unperturbed for the most part. If the ball does not stop or grip, as it did in Mohali, he will not even worry, he will use his feet, soft hands and firm pushes to counter the magic. If the ball comes on nicely to the bat, it will transcend into a battle in the minds – cleverness meets cleverness".
The staff meeting is like a cricket match. Sometimes you have to play Murali and sometimes Sachin. However, you should know when to play which role.
If you are a student of biology, you would know that wasps always win the fight for food while competing with ants –by picking up the ant, flying off and dropping them at a distance from the food. For the ants the experience is the equivalent of being thrown up to half the length of a football field.
The author used the Murali-Sachin technique at KV HVF Avadi and the wasp-ant technique at KV AFS Avadi.
If you are a student of mathematics, you would have read that research has revealed that differential growth and ruffling at the edges of each petal, not the midrib, as commonly suggested provide the driving force behind the lily's bloom. The petals behave like the leaves. The Author adopted this idea at KV Sambalpur dealing with each staff differently treating him/her like a lily petal.
Build a Rolls Royce among schools
Today in India, money is aplenty. The neo rich, obviously very wealthy are demanding also and they are not used to a negative reply. Their automotive tastes are very high-they want just Rolls Royce-Ghost (Rs. 2 to 2.5 crore); Phantom (Rs 3.5 to 4 crore). Their car is their fingerprint. They want customer service at enormous levels. Their expectations from their Rolls Royce are enormously high.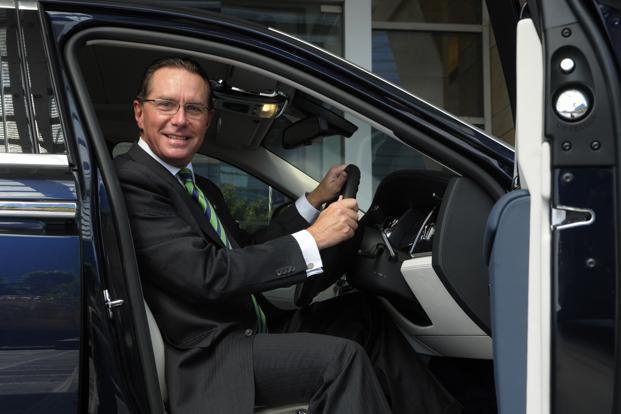 To them Rolls Royce is as much about the journey as it is about the arrival and departure. To arrive at an Oscar's function or a Presidential dinner at Rashtrapathi Bhavan you would like to have a Phantom. So the makers of that car think-how shall we build on the awe and admiration that a Rolls Royce evokes? Then, they decide we shall simply make the best car – the acme of automobiles because they know that the people who look for it and have the propensity to own it will know where to find it, as observed by Richard Carter Director Rolls Royce motor cars.
Now think you are Richard Carter. Can you think and talk like him about your school-a Rolls Royce among schools.
In Japan, it is unstated luxury. In China and India, people want to see and feel it. They want everyone to know. Be big and visible from understated luxury to bling. How do you bridge it? This is the challenge for you to absorb these cultural nuances and build it into the sinew and veins of your school. Think how you will plan a school for different groups. You can see the traces, the beginnings of this in the St. John Group of Schools at Chennai.
Once a senior manager  of P&G (Proctor and Gamble) said:-"I am heading a company that is 165 yrs old and I have to make sure that any decision I make should ensure the company will be around for another 165 yrs." Your success depends on this attitude.
Think for and about your staff
Sunil Sinha, CEO, Sharp Corporation India regions says:-"We have been constantly looking at customers at eye level and anticipating what their next need would be". Are you looking keenly at your customers (parents) like this and anticipate their expectations?
Take a cue from Cisco in Shanghai. The local Managing Director maintains a huge map behind his desk with red dots reflecting each worker-where they live so that he can schedule more shuttle buses and so make Cisco the nearest, easiest place to work. No wonder his staff are firmly attached to the company.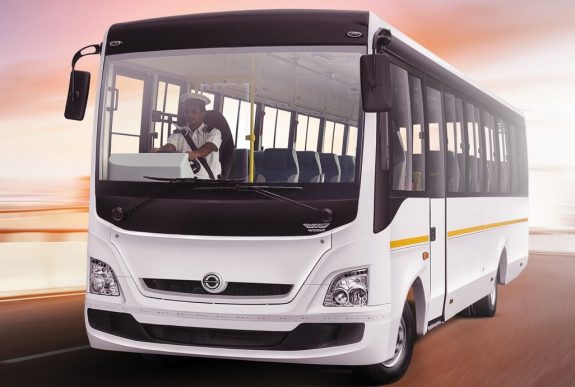 Do you think like this about your staff? Firstly, have you taken the trouble of finding out how each staff reaches the schools-the hardships involved in the journey? If you do not or cannot own so many buses, at least tie up with the local transport company and request them to run a special service for your staff connecting various points of embarkation. Same return trip in the evening. This may cost a few rupees more-but they will not mind paying it because of the hassle free travel. Your management may give them a cup of tea in the morning and afternoon. However, can you persuade the management to foot this transport bill? Instead of giving a bonus at the end of the year or if you have got a strong alumni association they can take care of this – as a token of gratitude for what their teachers have given them.
Three tips for you to ascend:-
Be open.
Seek suggestions from all stakeholders-students staff and parents.
Give students and staff freedom to contribute ideas. This will help you to create glistening glue that holds the staff.
Do you want to manage your career on a long-term successfully?
Have you a measure of self-awareness? Are you doing your work without a sense of enjoyment? Are you working in an area in which you are not good?
One colleague of the author, PG Teacher of Biology was quite knowledgeable and capable. But, she was like a lamp within a pot. The author helped her see her strengths, provided opportunities for putting them to good use. And she retired as a successful Principal.
Another colleague of the author, (a M.Sc. Physics) was a primary teacher. He was afraid of moving out on transfer and so applied only for PRT's post and got selected. He was living in Mylapore and posted at Avadi that involved catching the early morning trains and reaching home late in the evening.
The author found him quite disinterested because he was only a PRT though a postgraduate and posted to a place 40 kilometre away. His lament was that he was way down as a PRT in the value chain. Even though as a PG he was qualified to be a PGT. This disappointment and depression prevented him from giving his best to the children.
Similarly, one Vice Principal thought he was fit to be a Principal but not recognized. So he gave vent to his desperation in his observation of classes.
In shining contrast, the author came across two cases.
In Bharath Senior Secondary School Adyar, he was delighted to meet Shrimati Kusumita Chakraborty, BA Hons, MA(Education) and PhD (Education), immensely enjoying her work as the class teacher of LKG. She said she enjoyed the school on the condition that she should be given only LKG class. She may be deep down in the value chain but she did value creation by identifying herself with her students and helping each pupil to blossom. She was enjoying her work which she was not doing just for pay. The Principal Mrs. Prema Shanta was all praise for her. The Principal must be congratulated for blessing her LKG class with a PhD who could lay a solid foundation.
Adorn the chair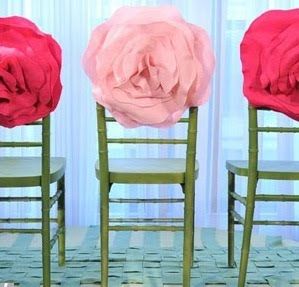 It is said if you do good work, then more work will thrust upon you. Sri R. Udayamurthy was selected as
a Principal in 1978 and posted to KV Aravankadu with the specific mandate to rerail it. He did a very commendable job there for 6 years. As a result of this good turn around job well done-he was posted to KV Kalaikunda where he was asked to set the house in order. After a few years stay and cleaning the stables, he was shifted to KV Kalpakkam where he was required to weld the staff as a team.
In all these three places, he enjoyed the challenge and rose above it. During his stint in these schools his role called for implementing some unpopular decisions and resolving conflict constantly. He was adept in this role. Perhaps a weak principal would have buckled and caved in.
The author had come across PGTs aspiring for Principalship-a role that does not play to their strengths. Some are good followers but because of technical seniority when they are promoted as Principal, the School is the sufferer and he also. But, they want this role for their notion of perceived honour and prestige. The Principal is the first servant of the school and not a circus ring leader with a whip in his hand. You should adorn the chair and not vice versa.
A rising learning curve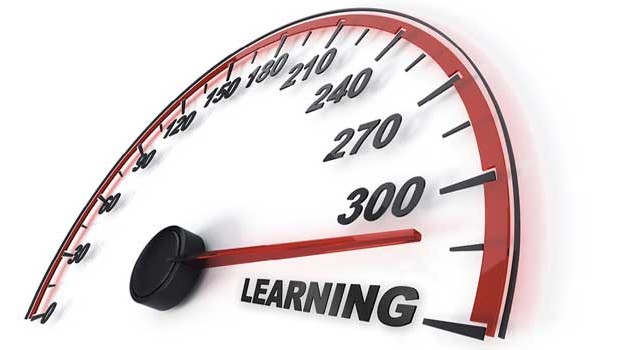 Is your career a hundred metre dash or a marathon? If you vote for the latter, then you would appreciate the importance of continuous learning, right through your career. At each turn you would have learnt something – a valuable lesson. A teacher who started his career as a primary teacher with the Author as his Principal, retired later as a Principal. He told the author that, as a PRT, he understood the importance playing the role of surrogate mother to the children. As a TGT he understood the curiosity innate among the classes 6 to 8 students and happily answered all their questions. As a PGT, realized the need to act as a friend, philosopher and guide to the pupils of Classes 9 to 12. As a Vice Principal, understood the importance of serving as a useful link between the staff and the Principal. No wonder, Shri Poduval became a successful Principal. Every stage in his upward climb, he viewed it as a learning experience.
No learning is too small or trivial to be neglected. In our search for big lessons, we often miss out the small ones that really matter and add meaning to our careers. Understand that learning is more of an attitude than of capability. Indira Gandhi (PM) was travelling from Delhi to Madras and back. During those 5 hours of air travel (2 1/2 hrs each way) she completed reading Alvin Toffler's 'Future Shock'.
Discover the real you in you
The present trend is for the Gen X to "Job Hop"-move from one post to another quickly-for a little more pay and for a new fancy title.
In earlier years, the staff felt wedded to a firm and served their whole lives there. They developed a sense of belonging, a sense of loyalty, a feeling of attachment.
Which is good? Stability, continuity or frequent movement? Mr. B. Muthuraman, Vice Chairman of Tata Steel, T S Ramadurai-Vice Chairman of TCS-they started life in these two organisations at the bottom and rose to the top.
Sri T N Hari, MD of Amba Research wants you to consider five questions to find an answer.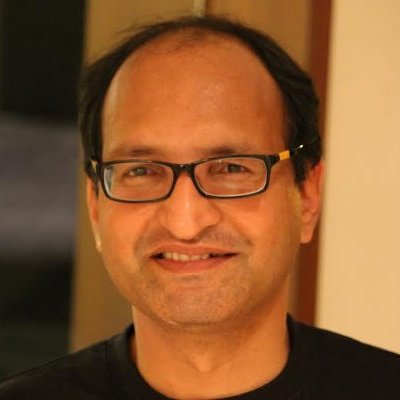 T.N.HARI
Will this role help me learn new things, build new skills and develop new competencies?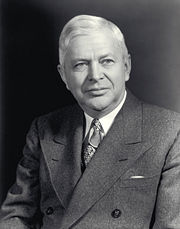 Mr. Wilson, who later on became the Chairman of General Motors, started life as an assistant in a milk bottling plant. At the end of the month, his colleague told him:-"we have been just looking at the small, medium and large bottles getting filled up. By God! A boring job".
Mr. Wilson replied, "No. To me this observation of all bottles has taught me that the cream always comes to the top".
He became the cream and occupied the Chairman's seat!
Even if you are posted to a small school, be a big fish in a small pond. The author was transferred from a 1,200 strong school at Chennai to KV Sambalpur a 320 strong school. And he, within two years, put KV Sambalpur in a bright position on the KVS Map.
Does this role play to my strengths?
When the author was requested by the Commissioner to go to KV HVF Avadi from Coimbatore, he used his prior experience of man management as Deputy Director and knowledge of sociology and abnormal psychology to weld the staff and to withstand the onslaught from the HVF workers.
Can I leverage my strengths in this role to attempt something that can give me great satisfaction?
When the author took over as Principal KV Coimbatore, in the second staff meeting in July 1973, the staff secretary Mr. Udaymurthy said:- "Sir, we have heard much about your earlier rich experience as a professor in the Teacher's college at Sri Ramakrishna Mission Vidyalaya. Also as the Dy. Director (training) south zone in the ministry of community development, Govt. of India. In the last two months, we have seen the numerous invitations you have received from the local colleges and schools. We have understood your reach is very wide. We all feel that our school should benefit by your contacts and influence. We want you to initiate some scheme which no other KV has done so far."
This set the author thinking as to how he can leverage his strengths for the benefit of the school. The result was the introduction of the Inplant Experience program which enabled 72 boys and 16 girls of class IX to get hands- on experience in 10 institutions of different hues. Institution-industry coordination-a shining example.
Does this role help me fill a strategic gap in my repertoire of skills that, if fulfilled, can put my career in a different trajectory?
In June 1977, the author took over as Principal, KV HVF Avadi, Chennai. In Oct 1977, he received a call from the Asst. Commissioner saying that the Commissioner wanted her to organize a triple level-Regional, Zonal and National level Athletic meet and she had told him 'yes' because she had the author with her.
Until then the author had not organized a sports meet. He agreed to conduct it because he felt that it would be another feather in his cap. The staff rose as one man to help him and the triple meet was a big success. The Commissioner was the Chief Guest on the last day and his appreciation of the whole arrangement made him select the author as a British Council Scholar for a training program in Education Management at the Sheffield City Polytechnic U.K.
Who is your real you? Conduct is what you are in the open. Character is what you are in the dark. (unseen by others)
Avoid the "just once" mentally committing a mistake. "Just once" will become a temptation for more and will take you down the abyss. In the final count these transgressions will trample you. Character is your tangible asset valued more than your knowledge or skill. It pays to be honest, upright and straight.
To conclude, love your passion (for education) but know your business management like Sachin.
Provide inspirational leadership like Kapil Dev.
Be a confident leader like Saurav Ganguly.
Be "coolness personified" just like Dhoni.

~~~~~
(Place your comment/view about the article below.)
Education is not acquisition of burdensome information regarding objects and men. It is the awareness of the immortal spirit within, which is the spring of joy, peace and courage.– Sri Sathya Sai Baba