CHAPTER XXVIII – THE CULTURE OF THE SOUL IS THE SOUL OF CULTURE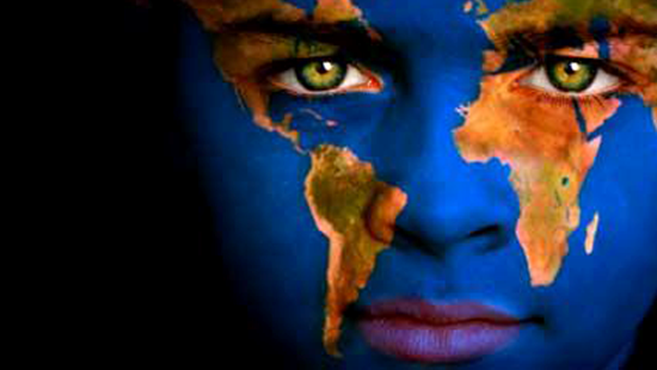 Forbes Marshall Co has a value discretion committee. Any staff observing a value digression by any other staff sends a confidential E-mail to his committee. The council will address the concerns in strict confidence and the course corrections are informed to the concerned members. This Council meets quarterly.
As the Member Secretary of the KVS interview boards, the author would pose some case study situations to the candidates and if his/her reaction to the case regarding integrity is ever so slightly unsure he will flag the red alert to the committee. Better get him off at the recruitment stage than to hire and then rue about the decision.
The students of some colleges are notorious for their indiscipline, hooliganism, vandalism and rowdyism.  The author used to collect newspaper clippings and photos of their misadventures. Then during the interview, if after some 30 years a student of these colleges comes for interview, he would be asked in a very indirect and subtle way about this incident or shown the photo. "Enough of the trouble create in his college", the author will tell the board "We don't want him to convert KV into a replica of his college." Because of the rowdyism of a few, all the students of the college are looked at with suspicion.
The author used to advice the Principals that whenever he/she went with the staff to any meeting etc., they should travel in the same mode as a staff. No difference of I & II class or AC 3tier and AC 2tier.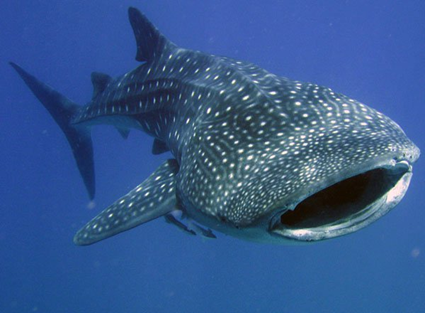 The author came across a rare exhibition of value system by the uneducated fishermen of Gujarat, a few years back when he went to see Dwaraka. Until 2003, Whale Sharks, among the world's largest fish which seem to swim 22400 kilometre from Australia to coastal Gujarat every winter seeking 21 to 25 degree centigrade and Phytoplanktons were almost on the verge of extinction because they were hunted by the local fishermen for their export quality meat, liver oil used as a waterproof for their boats.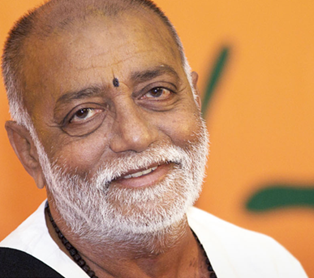 One Morari Bapu was a famous local Guru. He asked the fisher folk an ordinary question, "when your daughter comes home for delivery, do you kill her?" In a chorus the fisherman said, "no". He asked, "then why do you kill these visiting sharks which are also like your daughters?" This question touched deeply their hearts and they all took a promise not only to kill the sharks but also to make the area as their parental home and a matter of "Gujarat Gaurav" (pride of Gujarat). They have rescued 240 Sharks each weighing 12 tons and measuring up to 45 meters in length.
The fisherman of the Kharwa Samaj  community refers to the Whale Sharks as "Whali (loved ones and call themselves as "Whali na Mitro" (friends of Whali) and "Whali na veera" (protectors of Whali)
They celebrate 25th January as the "Whale Shark Day." This has resulted in a psychological spinoff  benefit – the boy – girl birth ratio in Gujarat has improved from 834:1000 to 905:1000. The State's "save the girl child" campaign  "save the Whale shark" campaign both have been successful.
Values are not the monopoly, the exclusive preserve of only the educated. The uneducated are 'cultured'.
The author feels that the peons who worked with him had a great value orientation than educated persons. They took pride in their work, they did every work with dedication, perfection, they enjoyed helping the staff and students, they were absolutely honest, and their cheerfulness was infectitious. They found the meaning of their lives in their work!
When the soul has become refined values are born.
After all, the Culture of the Soul is the Soul of Culture.
Cultivate the culture of the soul. Then, automatically values and ethics become part and parcel of the  philosophy and practice of educational management.
Johnson and Johnson, Toyota, Tata recalled their products in millions just to make the world know that to them their core values matter more  than their profits.
Take a little time to read :-
"Toyota under fire" – Jeffery K Laker
It will help you know what and how they upheld their values – A beacon light for you to be a person of values
In the final analysis, the profound question is :-
How much are you prepared to stand by your values or principles when your own position is at stake ? Your answer to the question will define you and you're way ahead.
~~~~~
CHAPTER XXIX – POWER YOUR MANAGEMENT QUOTIENT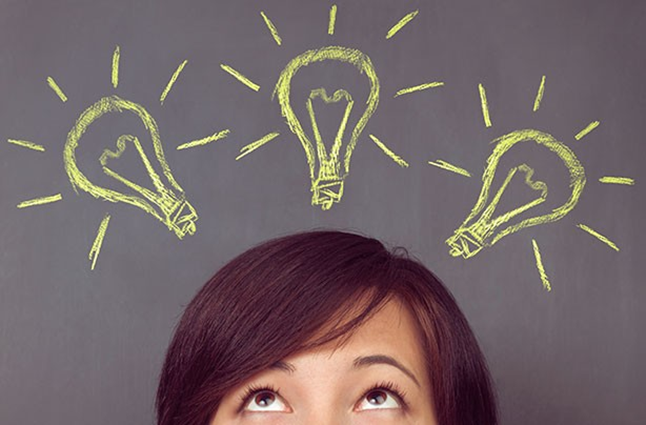 Once the author wanted to talk to the Principal of a CBSE school. When he rang up his PA said, "Our Sir has returned just now and about to take his lunch, you may call later" The author said, "Please tell him I want to speak to him and find out when I can call him". The PA came back and said, "He has agreed to speak to you now itself. Please don't take a lot of his time". When the author told him, "Sorry to disturb you, I have not had the pleasure of meeting you so far. I retired in 1992. He  replied, "I am the Founder Principal   of this school from 1984". This conversation gave author an idea of the Management Quotient of that  and the lack of etiquette on the part of his PA who didn't think for a moment how she would have felt if the author's PA had told her  as she had said!
The author was reminded of Drona in Mahabharata. His ego became the prison of his wisdom. When his  ego demanded fulfillment, he lost his reason and stature. Drona was a Brahmin by birth. But, when he mastered the Art of War and started teaching it he became a Warrior. Brahmin is not a status acquired by birth, but a mental framework acquired by pious action and superior knowledge.
When Arjuna brought King Drupada as a Prisoner before Drona, he takes away half of the Panchal Kingdom. At that point he became a Vaisya – a merchant. And when he demanded the thumb of Ekalavya as his Guru Dakshina he came down to the lowest level. He trained his son Aswathama separately teaching him some special techniques. The Principal wanted his son to
represent his school in all external competitions as a part of a two member team. But he trained him separately and taught him some special points and ways of presentation. He was a 'Drona'.
Albert Einstein said:- "We must free ourselves from the prison of personal desires"
Drona did not want Ekalayva to be a competitor to Arjun. So, he sought to kill competition by purchasing his thumb which he demanded from him.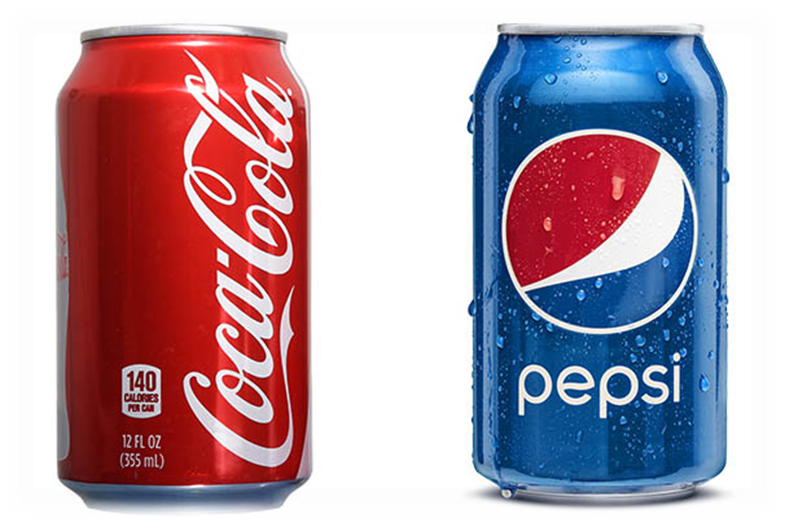 One Principal found that another school was becoming a competitor to his school like Coke and Pepsi buying out local competitor brand. He  purchased that school and then closed it just resembling the modern business scenario- office circular resembling a war manifesto; Aggressive pursuit of results; ruthless elimination of inefficient staff;  fight it out for being one up; capture the challenge as much as possible; takeover or buyout competitors; modern education is not geared toward excellence but gaining supremacy- being on top.
~~~~~
CHAPTER XXX – NEVER BECOME A GUCCI CAPITALIST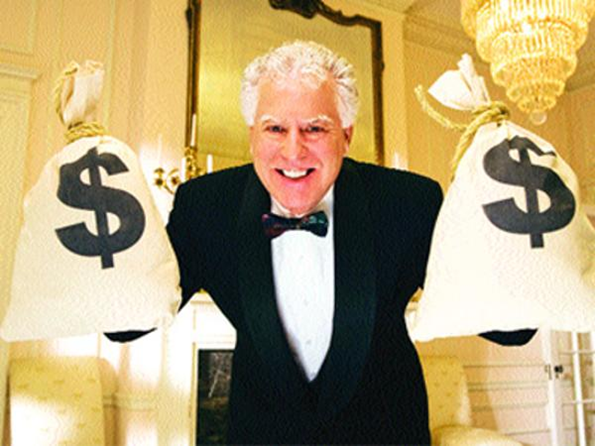 A Principal and a teachers belong onto the same subject domain. The teacher was more highly qualified and got a good name from the students. Jealousy entered the scene. Envy occupied his mind. He engineered a couple of anonymous petitions indulging in character assassination and got that teacher transferred.
Very high management quotient indeed!
Principalship should not drive you to descend into 'Gucci capitalism'- a  phrase coined by Professor Nureena Hertz of Cambridge  to denote the brand of capitalism which began with Ronald Reagan and Margaret Thatcher – a philosophy which put more emphasis on what one owned than on things like quality of our work, our speech, our relationship, our leadership and our decision making.
The author knew some Principals whose management quotients reflected their daily change of wardrobe and accessories and the car they drive, the club they belong to, their associates and their past- time activities. In this melee, Education took a backseat and became the first casualty.
~~~~~
CHAPTER XXXI – THE WORLD IS MEASURING YOU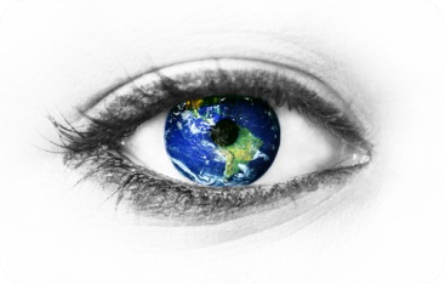 Your MQ(Management Quotient) depends on your willingness and ability to take responsibility for the negative impact of your actions and words.
In a Principals' meeting, the author narrated the following incident-
"The Aussies were playing in India, Haulritz bowled pretty much the same ball each time, Sachin hit him over mid wicket for a six, then, over the cover boundary, ran it down the third man fence, and turned him off his legs to square leg a single. It is tough for any bowler to cope with Sachin who can play different strokes to a delivery"
Like Sachin, your MQ should make yourself an  Ashtavadhani or Dasavadhani or should be like a fencer in Madurai with one bamboo pole who  is able to ward off many people, similarly armed with courage and ease.
Your moods, manners, the tone, tenor, expression, volume, body language –  all these are the yardsticks with which your MQ will be measured.
John McEnroe – Talented but earned the title "BRAT".
Serena Williams – 17 Grand slam wins but her outburst in the US open at the umpire transished her name.
Zidane – Very talented footballer but his fame and name got punctured by his one act of head hitting his opponent in the stomach.
Bjorn Borg, Pete Sampras and Rodger Federer – Their calm demeanour won the hearts of people.
Dhoni, Sachin, Rahul and VVS Laxman and Anil Kumble – pictures of politeness- you can't fathom their emotions.
Angelina Merkel – Chancellor of Germany -an angelic smile.
Lalbahadur Sastri – Innocent face.
~~~~~
(Place your comment/view about the article below.)