VOLUME III    CONTENTS
| | |
| --- | --- |
| CHAPTER | TITLE |
| 1 | CARVING AN UPWARD TRAJECTORY |
| 2 | SUCCESS EQUATION |
| 3 | CLIMBING THE STAIRS OF SUCCESS |
| 4 | TESTS OF LEADERSHIP |
| 5 | STANDING TALL |
| 6 | ENGINEERING SUCCESS |
| 7 | CREATIVE HOMEWORK |
Obeisance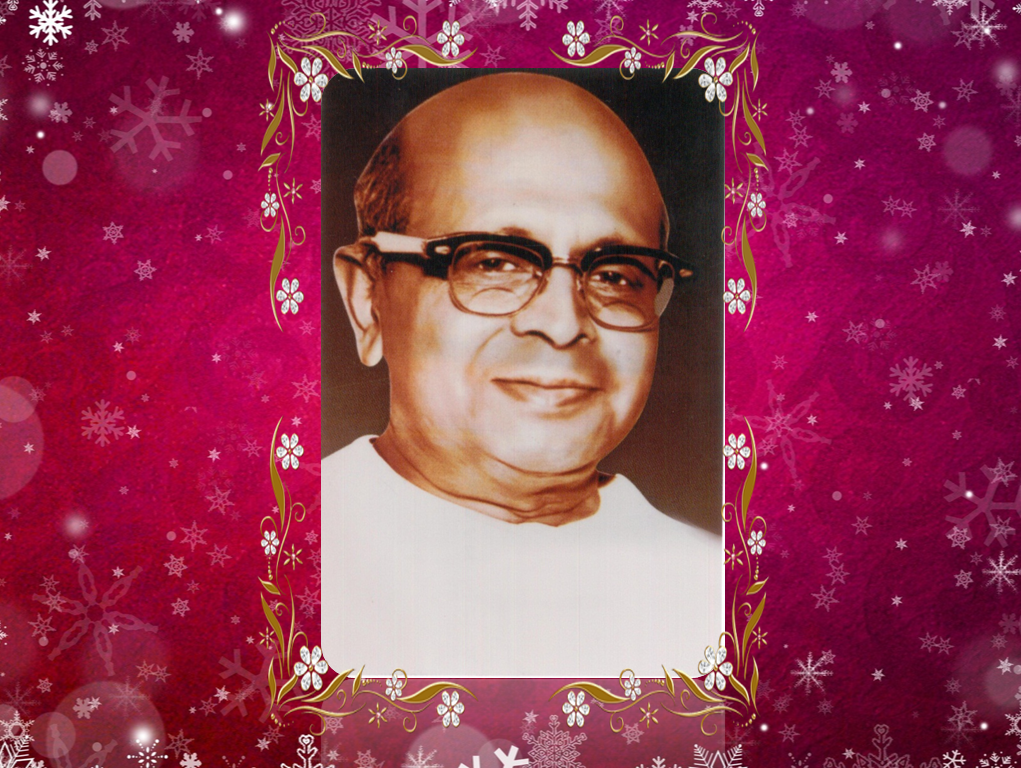 SRI T.S.AVINASHILINGAM
(5 May 1903 – 21 November 1991)
First Minister of Education, Govt. of Tamil Nadu (1946-49)
Founder, Sri Avinashilingam University
Founder, Sri Ramakrishna Mission Vidyalaya, Coimbatore
Author's Mentor between 1946 and 1991.
He taught the author that if he had a calm, clear mind, a warm heart full of love, absolutely clean hands, unsullied by anyone in any manner for anything at any time, then fear would fear to come near him.
CHAPTER I
CARVING AN UPWARD TRAJECTORY
Reaching the Viswaroopam Level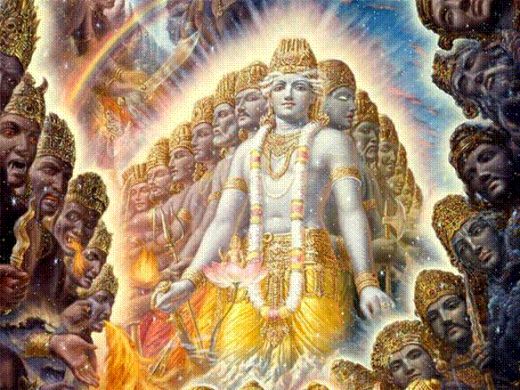 You started your life as a teacher. Slowly, within a decade you have gone through the various layers of teaching, dealt with various types of students, class IX upwards, moved with staff members of different hues, committed errors, mistakes and some blunders, incurred the anger of the Principal, the dislike of the students on one occasion, the annoyance of the parents on a couple of occasions, made your colleagues feel once that you haven't contributed your fullest for a project. But on several occasions have been complimented by your Principal and management for the excellent results produced, loved by the students for giving them the freedom to ask questions, admired by the staff for your spirit of reaching out and respected by the parents for your affability and reasonableness. All these have slowly edged you on and on towards the Principal's chair. How are you going to use this chair?
As a cushion for resting, as a baton to order, as a throne to lord over others, as the seat of a superhuman, as a spring board for further achievements, as a booster rocket to fly to a higher orbit, as a mirror reflecting your two sides-What you are and how you want others to see you, as a prime mover setting many others in motion, as a banyan tree providing shelter to the suffering, as a ladder to help many to climb up, as a soothing balm for the distressed and depressed, as a morale booster for the shy and timid, as a jump starter for the bubbling and blooming ones, alternating as a paternal figure of authority and a maternal figure of affection, as a friend in need, as a guide in difficulties, as a life belt or boat during crisis, as a tool for approbation as well as admonition – one in many and many in one-not a question of Dr. Jekyll and Mr. Hyde-two faces, but a Viswaroopam of multiple facets. How are you going to reach this Vishwaroopam level? What and how many steps you have to climb slowly but assiduously? In your professional mountaineering; now you have come to a ledge where you have to learn the ropes, tie with others, put on spike shoes and protective clothing, get acclimatized, climb with cautious steps, equip yourself with the oxygen cylinder of cautious, decision making and finally reach the summit. Let us see how you can carve out your upward trajectory.
Transform your school
Even as you have a thought for every day in a New Year diary, the author found an interesting piece of experience to learn from an amazing book-"Innovate! 90 days to transform your business" by Dr. Rekha Shetty.
For one day, she gives an acronym "caps"- for Consideration, Access, Promotion of services and Service. You can make your school ooze an atmosphere of consideration-right from the moment a person enters your school to the time he leaves it. You can make it a pleasant visit. Kendriya Vidyalaya in Jawaharlal Nehru University, New Delhi had this practice of having two students as receptionists for each period. One of them will guide the visitor from entry to exit
Place plus access- the visitor should be enabled to breeze easily through the school and get his work done smoothly. He should have easy access to people. Once the author went to a School to see its Principal. The lady head clerk asked him the purpose of a visit. "I want to discuss with her something". When the author told the Head Clerk, "If I felt I could discuss it with you I would have told you". But, when the Head Clerk insisted that she should know the subject before she announces his visit to the Principal, the author asked, "Suppose you don't like the subject I want to discuss with her, then you won't inform her, isn't it? Just tell your Principal, "Mr. X., Education officer, KVS came to see you and left."
After an hour, the Principal came to the KVS Office and apologized on behalf of her Head Clerk.
For another day, Dr. Rekha gives the example of how Mr. B Muthu Raman, MD of Tata Steel saved Rs 700 crore in a single year by turning spectators into participants. He called it the process of churning the energies of the shop floor" (Manthan ab shop floor se). As Principal you should say" "Manthan ab staffroom se" (churning the energies of the staff room.) Do not allow the staff to just remain passive spectators of your actions. Involve them as participants in your work- with mutual appreciation, mutual criticism and mutual suggestions. Join them, take them with you, be a part of them, do not stand apart from them.
Conduct should mirror culture.
During the American Civil War, General Grant once saw a Captain ordering a group of soldiers to push a canon cart that had got stuck in the mud. Grant who was in his civil dress asked the captain "could you not give a helping hand?" The Captain replied, "Oh I am an Officer". Grant rolled up his sleeves and helped the soldiers to take the Canon out. Then he told the Captain, "next time if you are in a tight situation like this just give a call-the army general will come to help you, Officer", the Captain was dumbfounded.
"Holding hands" should become the culture of your school and not "looking at".
Conduct is outside you. Culture is inside you. Your conduct should mirror your culture.
There was an interesting advertisement-a soldier comes to the village after a few years and sees his old girlfriend. Now quite grown up, he jokingly asks, "Where is the Tuli whom I knew?" and lowers his eyes. You may think he was referring to the girl whose name was Tuli. But the lady replied, "A soldier's eyes should never look down". (In Hindi Tuli refers to a mole.) She had a mole down the neck, which was visible earlier when she was a girl. Her statement also implied that the culture of the army that they have to be chivalrous to ladies and be their savior and never a spoiler. Another implication was that a soldiers eyes should always look straight at the opponent's eyes and never look down in defeat. This statement can be well applied to the Teacher/Principal also.
In August 1951 when the author entered service as a teacher, his Headmaster Mr. V T M Thirunavukarasu Chettiyar told him "Never look to your right in the class". Only when he entered the class did he find that nine girls were sitting on the right side!
Today we find a teacher joining a school and two years later moving to another school just because she/he gets a few hundreds more! Please remember what Mr. D. Shiva Kumar, former M D of Nokia told the MBA graduates of the Jaipuria Institute of Management on 30th April 2011-"If you are good, money will come to you, but having more money will not make you good".
"Work hard not hardly,"said David Ogilvy. The ad guru said years ago:-"Hard Work never killed anyone, Laziness killed many". The word 'Boring' should not find a place in your dictionary. Hard work, continuous learning will increase your self-worth.
Today the Indian citizen has great trust in the judiciary and the army. In earlier days, people had this type of faith in the Teacher and the Headmaster. You have to work hard to regain that faith.
Distinguish noise from the music
You want to be a leader. Then you have to understand that leadership is about contribution. Contribution to your school, college, to your team, to your profession and to the society. Never be an "also ran".
To go up the ladder whose each step maybe a trial or a challenge to you, it is necessary for you to develop a quantum mind-a tuned mind, an intuitive mind, a mind that goes beyond reason and intellect. If you develop this mind, then you can go beyond the routine boundaries and limits. Stay quiet, meditate, withdraw within yourself for sometime, delve into the deeper realms-then you will find that the power you can tap is more and your thoughts will become very powerful. In addition, it will ensure a stress free, uncomplicated and peaceful life.
When you join as a Principal, ask the management to give you a detailed job description that defines roles and responsibilities involved in the job. Get a buddy to guide you. You should achieve a person-organisation fit, a job fit, a career fit and a cultural fit.
As a Principal, you have to frame a plan of work for the year, set milestones and success criteria. But strategy is about getting a lot of different people to do many things. You may have to do some course correction midway. To accommodate useful differing points of view, your strategy, your goal should be very clear in your mind as central as air is to us. But you can make some adjustments even as you could make some adjustments in your food as the situation demands. When you get different suggestions and contra ideas you should be able to distinguish the noise from the music and alter your approach accordingly. Create and popularize as role models staff who have accepted the change. Share the spoils of name and fame. Immediately and fast clear all impediments for work and any faulty action use different techniques to motivate the staff.
Market yourself
In the newspapers we have seen photos showing erstwhile politicians lining up with today's big film stars in a function or yesterday's film stars trying to stand beside today's politicians. Why do they do so? To show people that they are still around and  they want to be noticed.
If they can do so, why cannot a young upcoming Principal try to push himself in the limelight. He has to be noticed by the big boss – Chairman of the Management Committee, Directors, Commissioner, and Secretary of Education. In Principals conference, the author would see some new young Principals trying to speak often in the meeting or trying to stand in the photo behind the chief guest or his big boss in the second row. The author also was no exception. In 1949, the All India Political Science Congress was held at Madras in the University Senate Hall. Dr. C.P. Ramaswamy Iyer was the chief guest and Dr. A.L. Mudaliyar, Vice Chancellor of the Madras University presided over it. On the third and last day evening, a group photo was taken and the author who was the leader of the volunteer's corps, then a student of Economics Honours 2nd year tried to sneak into a place in the second row middle just behind Dr. C.P. and Dr. A.L. Mudaliyar. He was just 17 years then, quite natural for a young lad.
Years later, in 1965, when he was the Deputy Director Training South Zone Ministry of Community Development Government of India, his Director and mentor Sri T.S. Avinashalingam asked him to take a letter to Dr. C. P. Ramaswamy Iyer, then living at Madras. After receiving the letter, Dr. C.P. asked his P.A. to send tea and snacks for the author. When he was eating, Dr. C.P. asked his attendant to get a photo. He showed it to the author, pointed out his standing behind him, and said, "When Avinashalingam rang me up and said you were bringing the letter I remembered this photo. You have not changed much." What a memory and sense of human relations.
If you want to be successful you have to grow and to grow you have to be known not only within the organisation but even outside. And to be known, as Ravi Subramanyam Banker put it, "you need to market yourself". Why do you think big companies do this though they are well known – because they do not want to slip away from people's minds. So also, you should not slip out of the minds of people who matter when they make choices and decisions or else how will you get catapulted.
You are not doing anything wrong or shameful. How can you make yourself visible in your organisation without giving room to a feeling of blowing your own trumpet?
Identify a few skills of yours and present it in every meeting. The author used to do it. He had a skill of putting forward an idea or a concept with an anecdotal introduction or he will mention the latest research finding related to the main theme. All with a dash of humour and during the presentation, he will give credit to his staff for the success of that idea implementation. His voracious reading, his keen observation of field situations, human behavior, and group dynamics helped him to do so. And another important thing, he always made it a point to refer to the achievements of some of the Principals in the audience. Carefully choosing the examples from different parts of the country to show that he was aware of where others were succeeding and to reveal his vast network.
The author had addressed five groups of IAS probationers (when he was Deputy Director) on Community Development. Two months before his lecture, he would get a list of the IAS probationers and the state cadre to which they have been attached. Then he would write to the Secretary, Rural Development of that state and get information regarding the success stories in the districts, the problems and how the District Collector solved them. He would narrate these in his lecture and the probationers will on one side be happy to hear about their state and also amazed how the author could gather so much information.
Whenever the author went out on tour, either as Deputy Director or as Principal or as a Educational Officer in KVS, he always paid a courtesy call on the Head of the District – the District Collector as a main item of his program. Invariably, the Collectors would thank him for the positive references he had made to their achievements. These probationers would have passed on that information. This practice helped him to get many things done for the KVS from the District Collectors which normally would have been difficult. What matters is just positive communication and good human relations. The author's contacts during his five years as Deputy Director helped him to do much in his next 25 years of service in KVS.
It is said that career is all about being at the right place and at the right time. But, Ravi Subramanyam says careers are all about identifying the right place, getting there and waiting for the right opportunity. You have to build a right profile about yourself and also get spoken about you in the right manner.
Managing the boss and the staff
Whether you are in a private organisation or a government organisation you can neither escape nor avoid having a boss. You have to learn to work with your boss. Beware of him. Be careful not to rub him on the wrong side. Nor shall you become a "yes" man. In his racy book, "The Boss is not your friend", Vijay Nair helps you to identify six types of bosses – such as – the oily oyster, the vicious viper, the flattering fraud, the crafty conman, the burly bastion and the horny harry.
Delve into those pages and find out more details of these types.
You as Principal have to build your staff's capability. You cannot do this by the annual pat on the back – increment, but through a continuous reinforcement of strengths and staff contribution that helps the staff feel that someone cares for him and his career. The author's success was mainly due to the fact that he was seen as nurturing. You will have staff attrition only when the staff feel that they are not adequately recognised.
Dopamine is the neurotransmitter in our brain associated with pleasure. You have to think continuously of ways to keep staff dopamine levels at the optimal level. In his book, "Your brain at Work", David Rock explains that the prefrontal cortex is the front face of our brain situated right beneath the forehead and controls all managerial functions like making choices, deciding between conflicting ideas, anticipating the future and modifying behaviour. He compares it to a stage with a Director who regulates the number of persons at any given time on the stage- who should be there, who should be the focus of attention to assess each one's impact on the audience and what things to removed, to be altered, to be added. Your role is exactly that. For different activities of the School, you should choose the correct, fit staff.
Another important differentiation you should know to make is between pressure and performance.
Some staff can perform well only if they are under pressure, given targets and  deadlines. The author found the neighbor's daughter doing B.E. Computer Science, preparing for the exam with the T.V. on, on low tone. Similarly, her sister could read only with the audio tape on. For them, it was not a distraction. Students living in a college hostel, located by the side of the railway station, could not sleep between 11 pm and 4 am, when there was no train service.
Some staff can work well only when they are given a work and left to themselves. They do not want any interference, any supervision, any calling for a mid-term report. They have to be told just what to do. They will complete it in the right time and give you the result you wanted.
For some, pressure is a booster. For some, it becomes a predator.
One music teacher wanted the Principal or the Vice Principal to be present during the rehearsal for the annual day.
Another music teacher used to take her group to a corner of the playground under a banyan tree. One day she will come to the Principal and say, "Sir, now I want you to come and see our show for the Annual Day."
In the earlier days, the "Principal has said so", was enough to goad people to work. This will not work with the youth of today. It is a different cup of tea with them. Earlier, the staff found it difficult to get the attention of the Principal. Now, it is difficult for the Principal to get the attention of the young staff. They are constantly on the run, on the move.
They cannot accept boss- servant relationship. They would always like being one up. They would expect seniors to listen to them because for this Generation Y, they are fossils. They cannot be coerced or compelled. They have to be coaxed, cajoled and convinced. For them money is everything and to them that is the measure of their value.
Attracting youngsters, motivating them, retaining them are all challenges for the Principal today. To help the juniors to get into the groove attach them to a senior who can be called as mentor or as IBM has it, "A connecting coach", who will first start by telling that both have a lot to teach each other or learn mutually. He will ask a lot of open ended questions and provide ample opportunities to speak frankly. He will always try to increase the mentees comfort level. He will help the new one to understand the Institution, its background, culture, values and how to align themselves to them.
Plan, prioritize and proceed
Professor Vijay Govindarajan, Earl C. Daum Professor at the Tuck School of Business at Dartmouth USA, helps you with a "three box concept".
Box 1 – Manage the present
Box 2 – Selectively forget the past
Box 3 – Create the future.
Have a broad view of the Schools around you and the practices they follow. Find out why they do so and if they can be applied in your school. Find out if your School ambience is suited to have that practice.
In one School, the author found that students from Class 6 upwards should compulsorily stay in the hostel. In another School the hostellers were allowed to go home in the weekend. In one school Vedic chanting is compulsory. In one School, on birthdays the students were allowed to come in the Birthday special dress. But another School said come in uniform even on birthdays. In one school, on Monday it was white uniform, in another School Monday was a free dress day. All these may be right or all these may be wrong.
To carve out a niche for yourself, develop your students differently, create an entrepreneur mindset in them, i.e.,  an approach to solve problems, an urge to create something, locating opportunities, use resourcefully the resources available, ability to create something of value, build a team, develop judgement, passion and intuition, a desire for experimentation, keen observation, form a clear vision, develop self belief, willingness to work hard, not being afraid of failure, the courage to embrace obstacles, difficulties, challenges and surprises and moving towards action rather than do a hair splitting analysis.
Why don't you try art psychotherapy to solve problems. Practice that healing stroke. "Art is a meeting ground of our inner and outer worlds. It can be a means to reconcile conflict or foster awareness and personal growth", says Oihika Chakravarthy, Art Therapist. Mamata Banerjee Chief Minister of West Bengal has said that her hobby of painting has helped her move away from verbal expression towards a graphic representation of her experience generating images which symbolise emotions and experiences that are difficult to express. Through art psychotherapy you can mirror your subconscious which sometimes can throw out solutions for problems. This is a form of catharsis. Your aim in this activity is not to produce a work of art. But when you engage yourself in a creative process, "it allows self expression and brings about a positive change, personal growth and healing", says Chakravarthy. The author is not good at art. So whenever he faced a problem, he used to start meditation which calmed his mind and think about the alternative approaches to solve the problem.
To go up you should know how to bridge the gap between knowing and doing, visualizing planning, organizing, implementing, course correction and success. The march from v to s is full of gaps, your merit lies not in conceptualizing but making the concept into a concrete reality. Concept is the shorthand of the intellect. The shorthand notes must be translated into a long hand essay, as a newspaper reporter does. John Spence a corporate trainer outlined 4 steps as absolutely critical for you.
First is vision + values + strategy. As you take over a School you cannot afford to start thinking about what you have to do. Follow the example of J. Jayalalithaa who became the Chief Minister of Tamilnadu for the third time. She understood the mood of the people who wanted a change. She firmly decided that she will win. So, after assuming power, what she has to do – her priorities in cleaning up, in giving a shake up, whom to have in which position, how to cement ties, how to plug loop holes, how to instill a sense of administrative and fiscal discipline, how to educate the new ministers and MLAs regarding administrative and developmental work. She studied the condition of the state in all its aspects and got her prescriptions ready for each aspect – each malady. She also had plans, how to take the state forward and she said, she had given herself, a 18 month time frame to put her ideas into operational success.
Like that you have to plan before hand. When you go for an interview you are expected to scout for all information regarding the company so that you can tell the board how you want to contribute to the progress of the company.
So also, as soon as he got information about his transfer the author would start collecting information from various angles about the new School.
Next introduce measurement and accountability. Every activity has to be measured and tracked and must be accompanied by a reward or a retribution. Then things will get done.
Finally reward success on a big scale and deal decisively  with mediocrity. When you find staff genuinely feeling a sense of accountability and also fulfill their commitments you have to give them genuine and honest praise and reward them in different ways according to their taste and needs, something that will make that staff feel truly appreciated. On the other hand if you fail to recognize poor performance and deal with it strongly, it will send a signal that you are lax in your control and put a premium on shoddy work. John Spence, a corporate trainer said – "Once you start tolerating mediocrity, your organization becomes a magnet for mediocrity."
Your going up depends –
On your ability to evoke respect from your staff like Field Marshal Sam Manekshaw and Mountbatten.
On your ability to treat every day as a new challenge and an opportunity to be a cut above the rest like Djokovich, the tennis Ace.
On your ability to build a team that can work with minimum direction.
On your willingness to allow 100 flowers to bloom as Chou En Lai said.
On your ability to make it known that indiscipline, lack of commitment and passing the buck cannot pass muster with you.
On your ability to have a good team of knowers and doers.
On your ability to enable the professional growth of your staff.
On your imaginative skills to use films for developing leadership qualities in your staff-such as –
The Shawshank Redemption-A story of hope and indomitable spirit with great lessons on leadership.
Whatever might be the circumstances, it is up to us to define our situations instead of getting negatively affected by them.
As a true leader we should show our colleagues ways to reach their full potential
We have to believe and be optimistic that we can reverse every winter into a spring.\
Pursuit of Happiness
Don't ever let somebody tell you can't do something. If you want something, go get it.
Success is always around the corner. One has to just keep looking.
Self-belief is something which we inculcate
It is this which helps us tide over crisis or seemingly insurmountable challenges.
My Fair Lady
It epitomises in a very realistic way how a person can be transformed from an ordinary girl selling flowers on the street to a Princess.
Transformation for the sake of transformation is meaningless.
There is a leader in all of us seeking a challenge.
We all want not only to lead but to measure our success in some way.
Leadership is something more than good management. It involves people and transforming them.
No leader can be inspired unless there are worthy persons to be led.
A leader gets the most satisfaction when his staff find joy through his efforts.
One may be so human full of the frailties of human life and yet have the inner strength and resolve.
No leader abandons his troops
No leader gets into a project without understanding the impact and consequences.
There is a thin line dividing arrogance from self belief.
The external environment influences and shapes you who in turn can influence and shape the environment.
How to train your dragon
This film portrays two contrasting styles of leadership-
One who is not a born leader but becomes one, purely due to his passion, hard work and belief.
Another, though a born leader, loses out when he refuses to listen to his son's innovative ideas or change his old ways.
One has to stand by his principles and not succumb to peer pressure
A true leader is one who does not compete with the crowd, but rather creates a space for himself.
An excellent leader effortlessly brings about a change for the better by daring to question an established way of life.
A leader is unassuming innovative and passionate
A leader who is too set in his ways of doing things and does not care for other's views, cannot lead his team to success.
~~~~~
(Place your comment/view about the article below.)