VOLUME 3 CHAPTER V – STANDING TALL
Make your school a Ferrari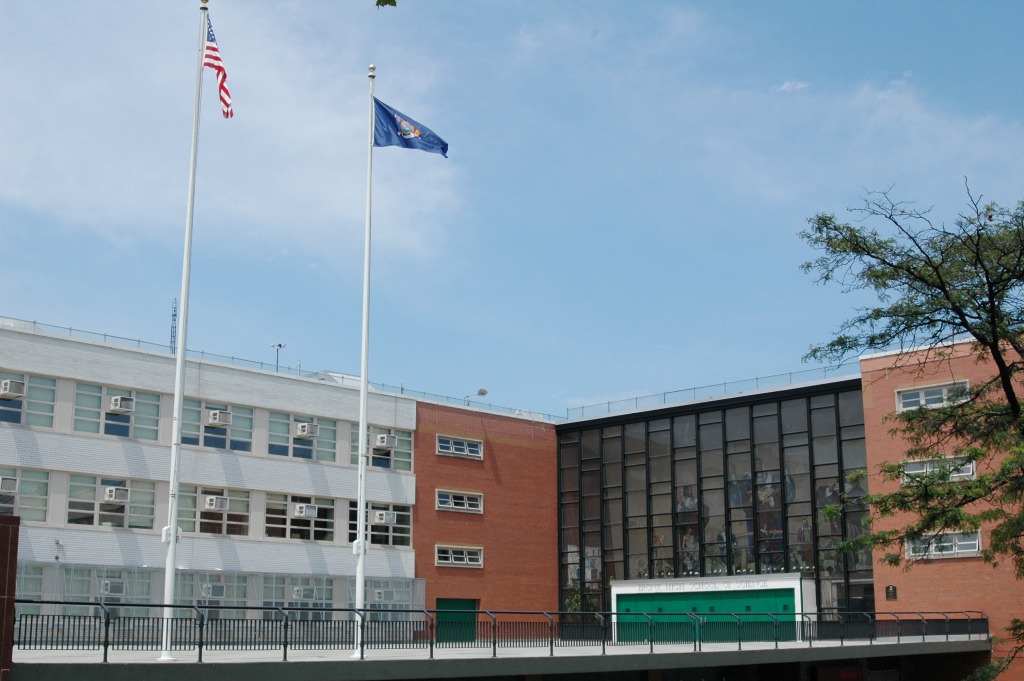 The Bronx High School of Science , New YorK
In February 1962, the Author visited the Bronx school in New York – A school for high IQ students – above 140. He asked a student as to why he chose that school. The boy replied:-"I didn't want to be in a local school. But I wanted to study in the best school in the world".
Do you want to be the Principal of a small local school or do you wish to stand tall as the Principal of a big famous school? The choice is yours. You have to take the decision at the beginning of your career and then build yourself up step by step.
Let us have a look at the various aspects, which you have to ensure to stand tall.
Do not confuse fame with celebrity. In one city there were two schools – the HM of one school was a 'celebrity'. He was always requested by the District Collector to be the 'MC' for all important government functions. The HM of other school was always invited by the District Collector for all high-level discussions regarding education. He had fame. He stood tall. What are the components of fame? Sir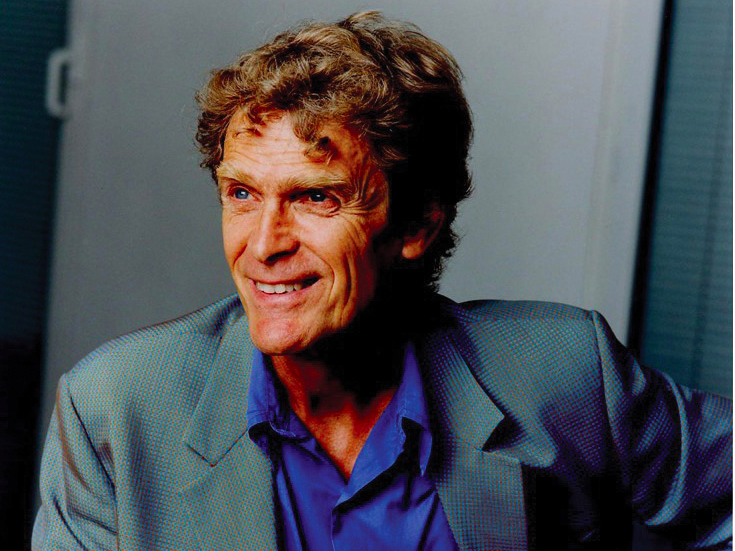 John Hegerty, co-founder and world wide creative director of 'BBH (Bartle Bogle Hegarty)' listed them as "Leadership, Innovation and Heritage".
You stand tall when you have your school brand parameters set out on what they stand for. Hegarty gives you the example of a Ferrari car. If you wish to buy a Ferrari, you have to be prepared to pay a huge amount of money and sit in a very small, cramped car. They are not going to expand the market by saying, "Why don't we make a big fat comfortable car?" Those are the brand values of that car. Is your school a Ferrari?
Staff ready to jump off the terrace!
To stand tall you must understand that technology has always been a spur to creativity, the paint brush helped artists to paint with more creativity.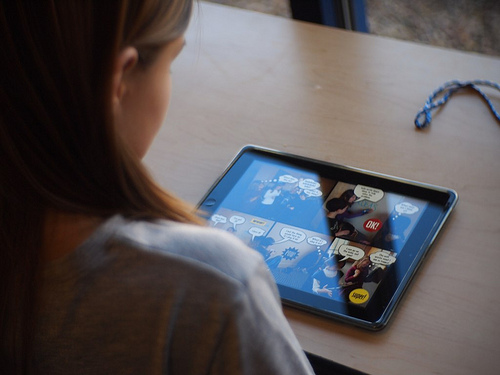 To stand tall you have to learn to use digital technology in education. That is the key to the future. When TV came 60 yrs. ago, there arose a need for people who can write TV commercials that can capture people's attention. They created words on wheels. You have to develop an understanding of a different kind. You have to understand communication to adapt to the technology and also adapt the technology to communicate to your staff, students and parents.
Hegarty gives you a little motto for your life to stand tall.
"Do interesting things and interesting things will happen to you". Do not get surrounded by mediocrity.
Compare apple juice and apple drink. Some pay extra for a 100% apple juice in lieu of an apple drink, which tastes pretty much the same. Many consumers consume the aerated apple drink more for the feel good factor.
Your school-apple juice or apple drink?
Your school – feels good or does good.
The courage to speak the truth, the ability to take risks and never be afraid of failure, daring combined with humility, never holding back a compliment if one had done a good job, giving an honest opinion when asked for a view, speaking the unpalatable truth with a spoon of sugar, personal, professional and emotional integrity, taking suggestions seriously, ability to give time to your staff-even to the lowest in the hierarchy, courage to own up mistakes of your staff – all these traits formed the bedrock of the Author's success.
Sri S Natarajan Secretary, All India Council of Secondary. Education, once addressing a Principals meeting said;-
"The real test for a Headmaster lies in the staff's faith in him. A staff should be able to say if my Headmaster asked me to jump off the terrace, I will do so. Because I know, he has something good in his mind for me. In addition, I know that he would have already placed a safety net to catch me before I hit the ground. This absolute faith and trust in the Principal is the real test."
You stand tall when you do the top things that no one else wants to do. You should not be defined mainly by what to do or your success ratio. But you should make people identify why you do what you do. Make people understand you. That is the test.
Develop a second line of Defence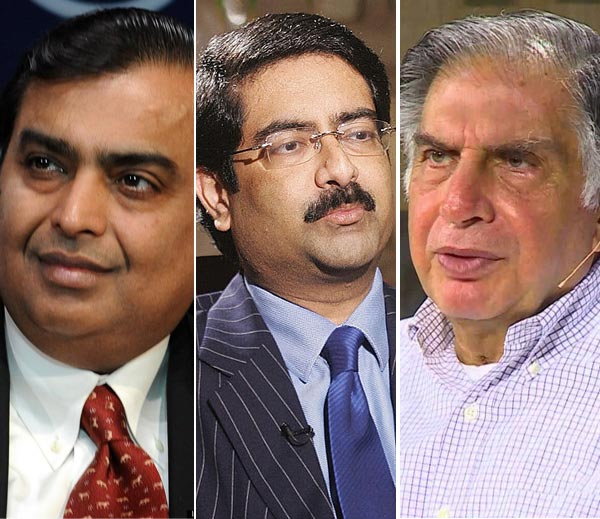 You stand tall when you have built a leadership pipeline. One man's exit should not cause the downfall or degeneration of an Institution. You have examples in industry. GE continues to excel under the leadership of Jeff Immelt even after the exit of famous Jack Welch. Reliance Industries continues to flourish under Mukesh Ambani, after the demise of his father Dhirubhai Ambani. The Tata group has risen to great heights under the leadership of Ratan Tata. The self-effacing Kumar Mangalam Birla has transferred the Aditya Birla group into a big empire. Hindustan Lever continues to make good progress even after the exit of CMDs like Thomas, Prakash Tandon and Ashok Ganguly. A Vaghul of ICICI was supposed to be irreplaceable but KV Kamath did a brilliant job.
All these realised and created a cadre of future leaders to handle new challenges. They selected the best from academia and trained them to face problems, handle tricky situations, hold to values, aim sky high, serve society and handle pressure with poise. Out of this group they selected the outstanding ones and groomed them for leadership positions, evaluating their work constantly, praising in public for work done well, advise privately regarding areas needing improvement and continuously egged them on to exceed their limits.
Any problem is my problem
You stand tall when you make perfection the ultimate challenge for yourself and your staff as Toyota did and convert every crisis into a growth opportunity. Every crisis, every problem, every difficulty was converted by the author into an opportunity for revealing his core strength and also to reach a higher level of excellence.
There is an in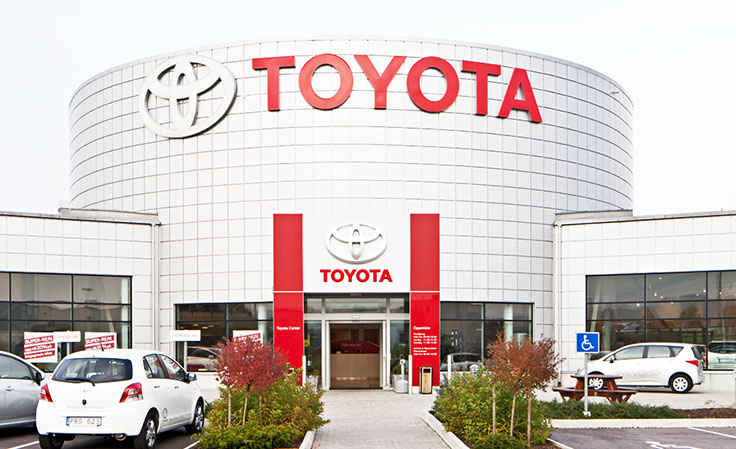 teresting story relating to Toyota narrated by Jeffrey Liker and Timothy Ogden in their book, "Toyota under fire-Lessons for turning crisis into an opportunity". Once Liker visited the Toyota factory to do some interviews. Akio Toyota, great grandson of Kichiro Toyota told how his great grandfather took the responsibility for fixing a customer's problem. He happened one day to drive by a broken down Toyota truck. He paused, went down under the truck and helped the driver set it right. When he returned to Toyota headquarters, he asked the engineers to find and fix the root cause of the problem. Sometime later, he went to the factory to assure himself that the problem has been resolved and that no future Toyota vehicles should face the same problem. What he demonstrated was not that all senior executives should get under the chassis, but that everyone, whatever his rank maybe should take errors, defects personally and do all one can to make sure that the root cause is discovered and the problem is solved. Kachiri Toyota wanted that a problem that affects a Toyota customer is never 'someone else's problem'.
Whenever there was a problem for a student, a staff, or a parent, the author always felt that it was a problem of and for the school and constantly strove to instil the feeling in all the staff. It is this attitude which the peon of a  KV displayed when he took the hostel cook to the government hospital, had his appendicitis operated, stayed with him for 4 days and then brought him back to the hostel. What the hostel Warden and the school Principal should have done, he did.
A parent (Squadron Leader) came to the author at KV Coimbatore on transfer from Jodhpur. He kept his wife and son in the railway station first class waiting room and came to the Principal to make sure of his son's admission. He told the author that it will take 15 days for him to get official quarters and until then he has to stay in a good hotel though it is costly for him.
The author told him – "Your son is admitted. You are now a parent of our school. So, your problem is our problem. You bring your family by 5 PM and by that time, we will make a room ready for you in the School with a toilet close by. You shall be our guest until you get your quarters. Our night watchman will attend to your needs."
Before 5 PM, three coir cots were got from staffs' home, two chairs were taken from the Principal's and Vice Principal's rooms. A table was taken from the staff room, three mattresses and pillows, sheets and a fan were got from the nearby residence of the Vice Chairman of the South India Mill Owners Association, room and toilet cleaned up, three buckets and mugs of the craft department put in the toilet. The Officer and his wife were surprised at the arrangements made for them. Some staff residing nearby volunteered to give them breakfast, lunch and dinner by turns. Tea was given by the School. Next day, when the Officer reported for duty and informed the Commanding Officer  (in whose campus the School was functioning), visited the school and complimented the Principal for helping his officer.
The customer's problem (parent's problem) was considered not as his problem only.
In  a KV a poor student of Class 10 got her house burnt out fully. A neighbour allowed them to stay in his garage, putting his car outside temporarily. Her classmates, (members of the Leo Club) met the Author and said, "We want the family to be rehabilitated. Two days back, you announced in the Assembly that you were going to ask a contractor to prepare a long jump pit. Please allow us to do that. We will dig out the pit. These three days wages you give it to us. We will also collect from the students keeping a collection box at the entrance of the School. We will rebuild her hut and give also clothes and utensils for them."
Within a fortnight, the girl's family was back on its feet, rehabilitated, rejuvenated and rejoiced.
The customer's problem (student's problem) was not considered as her problem only.
Avoid corrupt expression
You w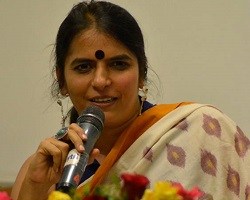 ill stand tall when your vocabulary, diction and accent also are of a high standard. You have to fight the growing tendency among the staff and students to chutneyfy English. Rita Kothari and Rupert Snell, in their book – "Chutneyfying English" will tell you, how the language is being corrupted by the inroads of the local or regional language. The phenomenon of Hinglish – invasion of Hindi which is overpowering it like the hyacinth weed enveloping the riverbed.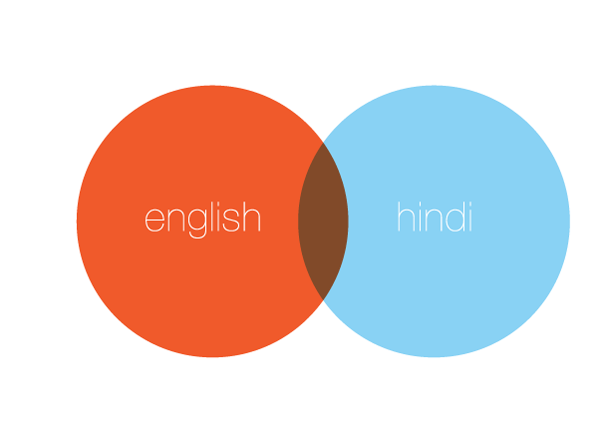 They give examples like-
Bahut tension hai
Pucca idiot
Ek Change Milega
Cutting chai
Adjust keejiya
Konjam taste paru
First Rank kavalana
The last three are the contributions of ad industry to this new phenomenon.
Wean the students from this type of speaking and writing like using the abbreviated in computer and mobile phone language. They rob the correspondence of its linguistic flavour and luminescence.
Nepotism and favouritism are taboo
You will stand tall when you keep friends and relatives at a distance. Having them on your staff will curtail your independent thinking and action. They will take advantage of their status. It will be difficult for you to check their work. The Principal of a School found it difficult to run the School, when the wife of a neighbouring School Principal was a PG Teacher in his School. The staff of the other School began discussing the affairs of his School. On top of it, she started advising the Principal as to how he should tackle the problems – inputs – courtesy her husband.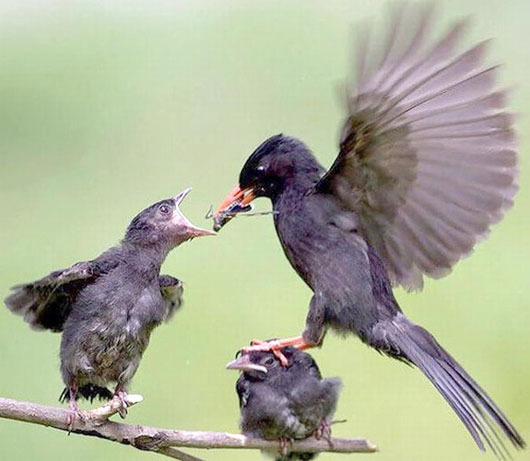 Jealousy might arise due to favouritism. Especially if you give a preferential treatment for him or her.
Their personal problems may affect their work and you may be compelled to be a silent spectator.
The daughter of a higher officer was appointed as an ad hoc teacher. She had to travel a distance of 40 Kms by train and bus. If she came late, the Principal could not ask her, because her father was his boss. This led to a murmur in the staff room.
When you wish to introduce any change these persons may pose a stumbling block for your efforts.
Look within
You shall stand tall when you ask yourself the following questions –
a. Am I staff and student centric
b. Am I able to provide time bound services such as
i) Timely payment of salary
ii) Timely disposal of application for medical leave, maternity leave, TA bills, medical bills, leave                      travel concession, study leave, permission to appear for exams, attend seminars or workshops
iii) Timely handing out of time table and text books
iv) Timely transport services
v) Timely performance appraisals
vi) Timely sanction of increment and incentives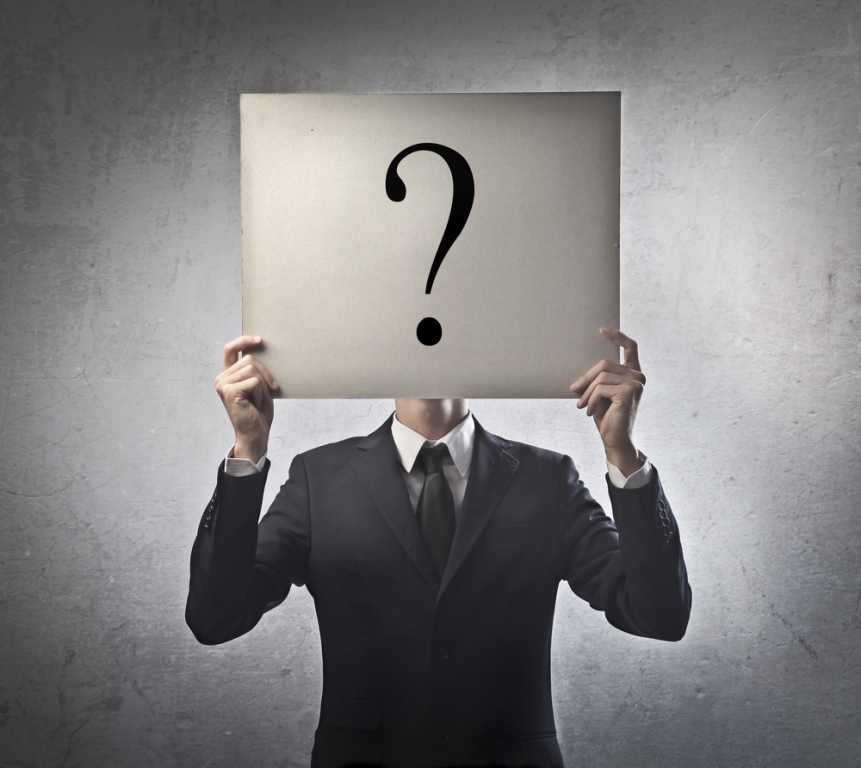 c. Am I supportive of my staff when they face any crisis
d. Am I able to maintain the self-esteem and dignity of my staff
e. Am I able to provide a positive and ethical work culture
f. Am I able to instil the right samskara in all my staff
g. Am I able to maintain a high service standard
h. Am I able to maintain a high standard of human relations with the student, staff and parents
i. Am I able to develop a personalized time management strategy
j. Am I able to practice time savers
k. Am I able to develop an effective communication strategy
l. Am I able to indulge in self-introspection
m. Am I having a good balance between competence and performance
n. Am I good at delegation
o. Am I able to avoid double talk
Your testing stones
You stand tall when you know how to deal with the following three type of thinkers among your staff.
Impulsive thinkers- they refuse to think, merely react to situations. They may turn out to be discipline cases for you.
Self-protective thinkers – they view situations as for or against. They do not think about the long term effects.
Conforming thinkers – these adhere to rules, have a sense of responsibility, would like to follow standards, wish to work within well-defined rules.
You stand tall when you can identify the dodgers, avoiders and shirkers. To help you, Roger Fritz, Management Guru, provides a list give in October 1982 issue of 'Supervisory Management.'
He did it – puts the blame on another person
Hot potato – shifting the spotlight on something else
Cry wolf – describing the negative effects of your involvement
Somewhere over the rainbow – shifting attention from today's problems, says success is just around the corner
Quick change artist – changing the rules when the effort does not meet expectations
Chicken – letting somebody else risk the failure
Blind man's bluff – using jargon or statistics to confound
Witch hunt – discovering problems, even when they are not of any value
Acts of God – explain in action a failure to meet an objective, an excuse for long time indifference or delay
The Author had to deal with all these types during his career. These interactions enriched his EQ (Experience Quotient).
Reports as a mask
You stand tall when you know how to read and interpret the reports you get from the supervisors of KG, primary, middle, secondary and higher secondary departments. Roger Fritz, in his book, 'Rate yourself as a Manager', gives you a useful list of 20 statements, which may read as something, but may mean something else.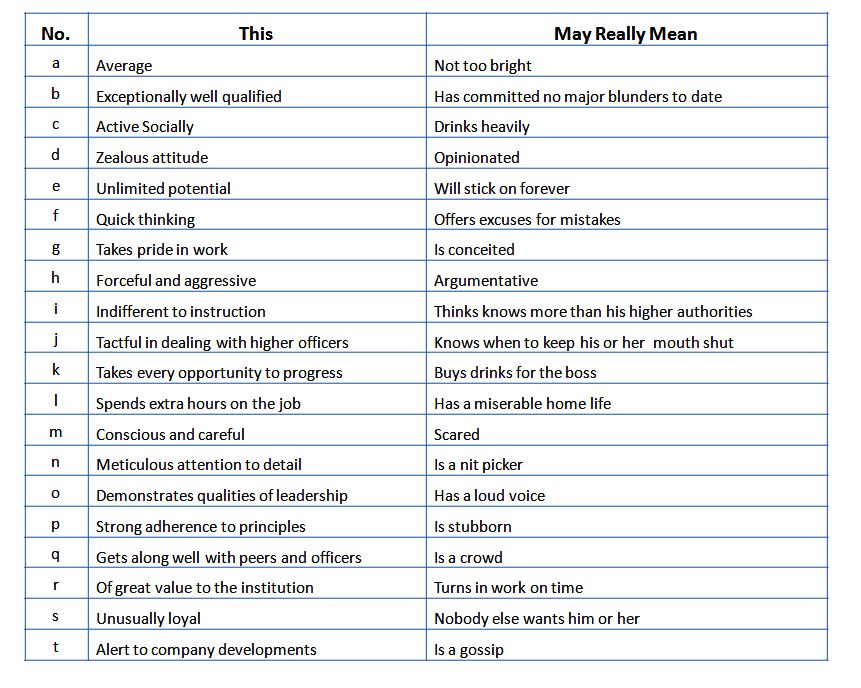 The Author was amused to read in some progress reports written by his staff,
Your son is forging ahead – does forgery
Your daughter does not seem to like home food – steals others lunches during morning break
Your son is a good custodian of others property – steals his friends articles
Your son's eyes are sharp and watchful – copying from others records
Your son likes others listening to him – a bullying type
George Odiorne, a great Management consultant said that success is the ratio of the amount of achievement to the amount of expectation.
S – A/E
If your A is more than E, you stand tall. Lee Iocacca, Alfred Sloan, Robert McNamara, Churchill, Eisenhower, Sam Maneckshaw fall in this category. Can you also?
Different news different communication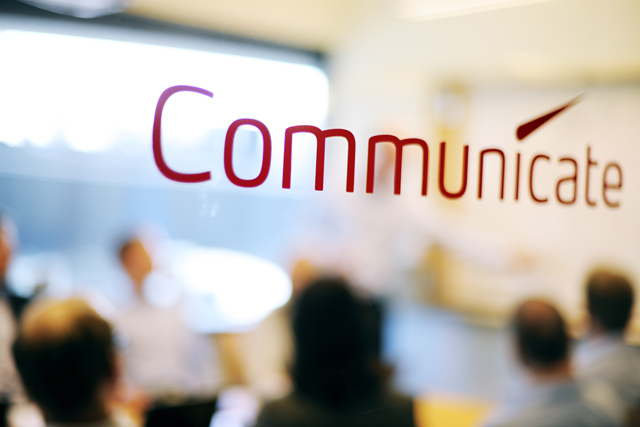 You stand tall when you know how to communicate different types of news.
1) Good News – Recognition of good work, promotion, nomination for a seminar, for central valuation, for an award
2) Bad News – Hospitalization, accident or death of a relative or friend, cancellation of a deputation or nomination, institution of an inquiry against him, receipt of an anonymous letter of complaint from a parent or a student or a colleague.
3) Future Plans – Expansion and growth of the School, new programs to be introduced, new courses, deployment of staff, training for skills needed in future, branch openings, diversification, expansion of infrastructure.
4) Policies – Management policy regarding recruitment, remuneration, benefits, perks, vision and mission statements, retirement rules, additional services to students, remedial classes, coaching for outside competitions and entrance tests.
5) Changes -Timetable, special programs, camps, rules and regulations, admission policy, examination procedure.
6) Rumours – About change of management, retirement, transfer to other Schools.
7) Expectations – Quantity and Quality of work, Science Talent Scholarship, President, Scout/Guide Awards, NCC Certificate holders, number of A1 or Centum in +2 examination.
8) Where we are where we have to go – Analysis of current performance, target steps to be taken to reach the target, Matrix analysis, special programs, self-fixation of targets.
9) Listening – Give a patient year to staff and students and parents' grievances.
10) Directions – Giving clear directions as to what each one should do, when, how and why. Show your staff how to take decisions, let them know how you will be helpful, let them know how they are empowered; encourage them to learn from mistakes.
11) Questions – Asking questions to encourage staff and students to ask questions, doubts, ambiguity, problems and challenges.
12) Complaints – looking into expressions of dissatisfaction, discontent, disjunction, resentment and anxiety.
13) Suggestions – Ideas originating from staff, students, parents given due consideration,and they encouraged to give suggestions through letters and suggestion box.
14) Approachability – Not living in a lonely glass chamber, confined and cloistered. Easy access to all at specified timings.
15) Timing – This is important for any announcements, praise or admonitions, activities suited to the occasion, no sports day in November (Rains).
16) Objectivity – Stand aside and assess impartially any person or program, reporting without any bias or prejudice, listen to and appreciate others but yet try to maintain your objectivity, train your mind to pause without foreclosing, then you can see things positively. Understand that each one doing his role is vital as without their presence or participation, the show cannot go on.
17) Marketing Ideas – Do not push your idea into others minds. Just float it, allow it to sink. Persuade staff to own it. The author used to discuss idea with a senior staff and make him present it in the staff meeting as his own.
Good listening helps you win half the battle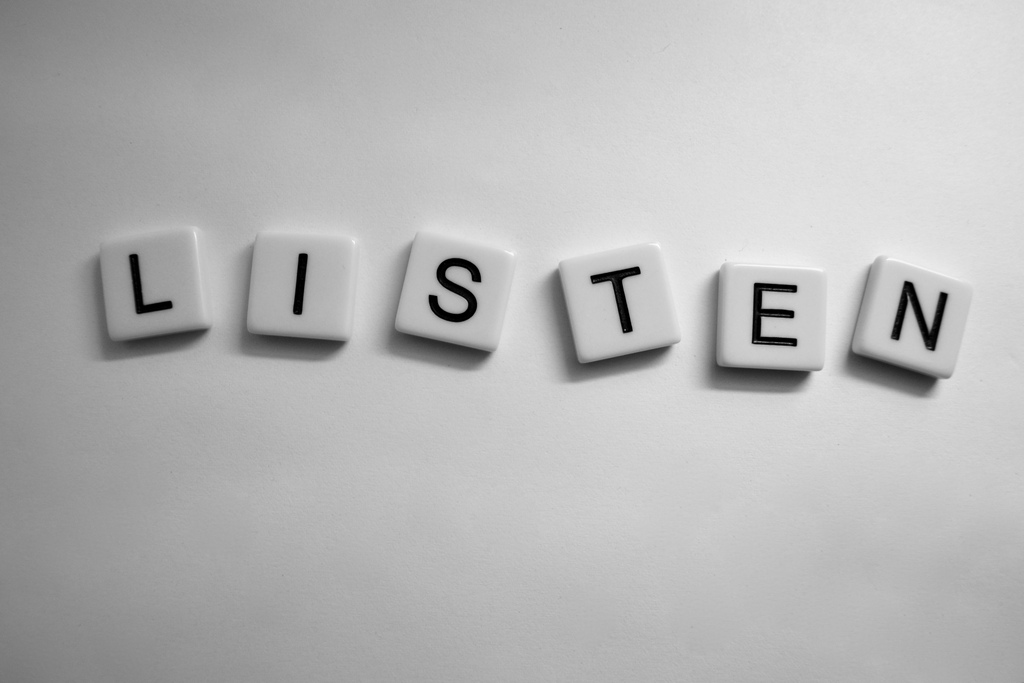 You stand tall when you are a good listener. The author used to adopt the following techniques for listening to a staff or a parent or a student, giving him the feeling that he is fully involved in what the other person is saying.
Questions like –
Could you kindly explain
I hope that this what you imply
Can I say that you look at the issue this way
These helped him to get more information.
According to me your plan is
I understand this is what you have finalized to do and to me the basis for your actions seems to be like this, please tell me if I am right.
This helped to know what the other person actually means and to understand his strategy.
I understand
It looks exciting
These show that the author is listening intently.
Is this what you feel
I could make out that it should have been terrible for you to go through it
You think you have had a fair deal
These helped to show your empathy and to calm down the other person.
To me these are your important ideas
If I have understood your feelings about the matter, I would like to say
Your reputation goes before you
You stand tall when you master two types of Management –
Knowledge Management
Reputation Management
Today, we create 'knowledge mass' but we have to generate 'knowledge momentum'.
We are spending much time in creating KSU (Knowledge Stock Units) with the aim of Knowledge harvesting.
But, you have to help the staff and students to understand the interplay of knowledge components and help them to make an intelligent use of the knowledge assets.
Knowledge management is visible but the most important and invisible thing is reputation management. Michael Kotter said, "What you do can change everyday, but what you stand for is only reinforced by whatever you do."
The author had an opportunity to read a very interesting book titled, "Mafia queens of Mumbai", by S. Hussain Ziadi with John Borgess, narrating stories of the women from the ganglands, from the slums of Dharavi, from Kamathipura, from the drug cartels and the land sharks.
Normally women are good in multi-tasking. It is amazing to see them slipping effortlessly and effectively into various roles. One such was Papa Mani, who took to drugs to keep the kitchen fire burning for the sake of her children. But she very quickly introduced method and management ideas to the trade. This helped all and won her the title 'Mahalakshmi'. Even the advocate engaged to defend her, found much to his dismay and surprise that she was quite thorough, sans any formal education, with the subtle nuances of the drug crime related laws and court practices.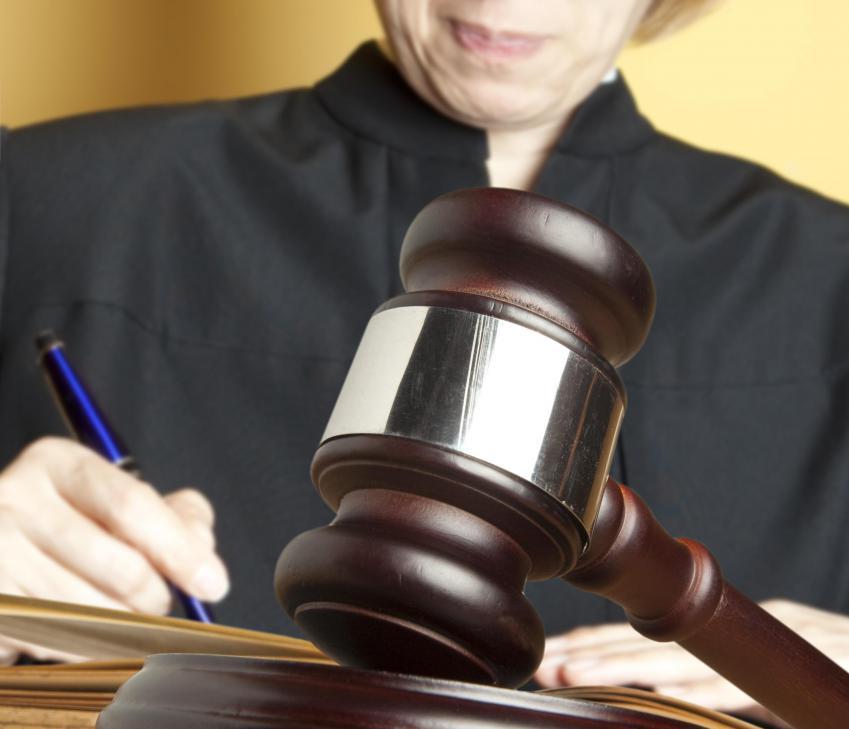 When the author took over as the Deputy Director, his mentor Shri T.S. Avinashalingam advised him to look into the 'Obita Dicta' column in The Hindu regularly and note down the court rulings related to the land related disputes in villages. This helped him much in being of service to the villagers which endeared him to them.
When he joined KVS, he continued this habit, only changing to education related cases.
Whenever a case was filed against KVS, this helped him to ferret out judgements related to the issue on
hand and appraise the standing counsel who appreciated this help. He was surprised to see the big file kept by the Author.
You will stand tall when you cultivate this habit and familiarise yourself with School Education related judgments.
Even as we offer different flowers, leaves and fruits to different Gods in our Hindu religion – Bilva leaves to Shiva, Tulashi to Vishnu, Grass for Ganesh, Neem leaves and lemon to Kali and Butter for Hanuman – you have to adjust your approach to each individual staff or student or parent. Usually we have one size fits all. The technique chosen must suit the person in front of you – his age, his language, region, status, personal and emotional difficulties, his customs, manners and culture. This will make you stand tall.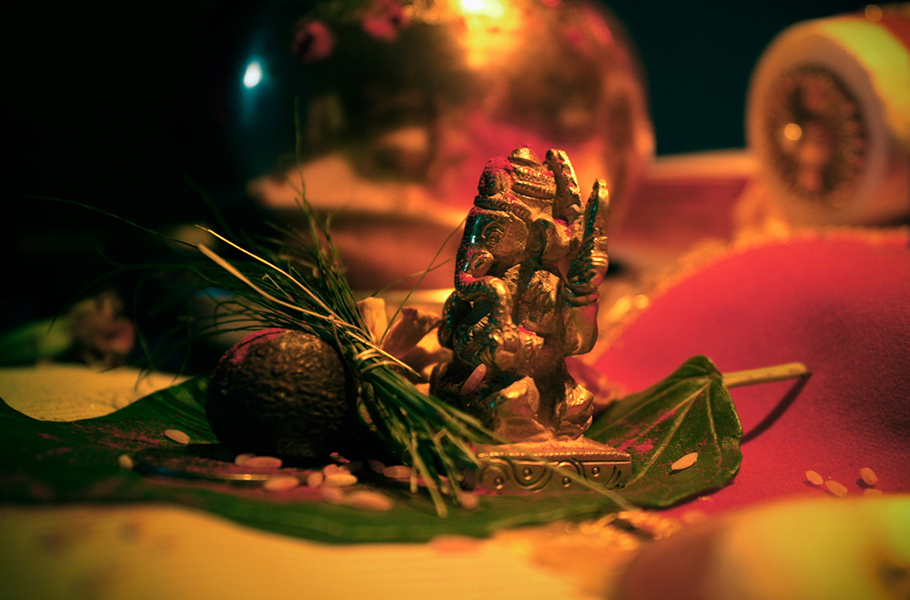 ~~~~~
(Place your comment/view about the article above.)
Wisdom flashes like lightening amidst the clouds of the inner sky; one has to foster the flash, and preserve the light. That is the true sign of the 'educated' person. – Sri Sathya Sai Baba