SWAMI'S 91ST BIRTHDAY CELEBRATION
On the final day of Swami's 91st Birthday celebrations from 19th to 23rd Nov 2016, the programme began with students carrying the decorated Pallaki of Sathya Sai Baba amidst Veda parayanam and Mangala Vadhyam to the assembly.
Senior students of the institute lighted 91 lamps of love, signifying the spread of Sathya Sai Baba's message and love to the whole humanity. The entire campus was decorated in a beautiful manner by the students expressing their love and Bhakthi for Bhagawan.
Students enthralled the audience by presenting various cultural programmes such as value songs, speech, dance, drama entitled 'Om Sri Sai Bhaktha Hridaya Vasine Namah' and a fusion music ensemble – 'Birth of the Divine'.
Smt. Rajashree Natarajan and Sri. Sairam from CTS, Chennai graced the happy occasion as the chief guests. Smt. Rajashree Natarajan advised the students to hold on to the Divine love showered by Bhagawan Sri Sathya Sai Baba in their life.
The birthday celebrations came to an end with prize distribution and offering of Mangala Aarati.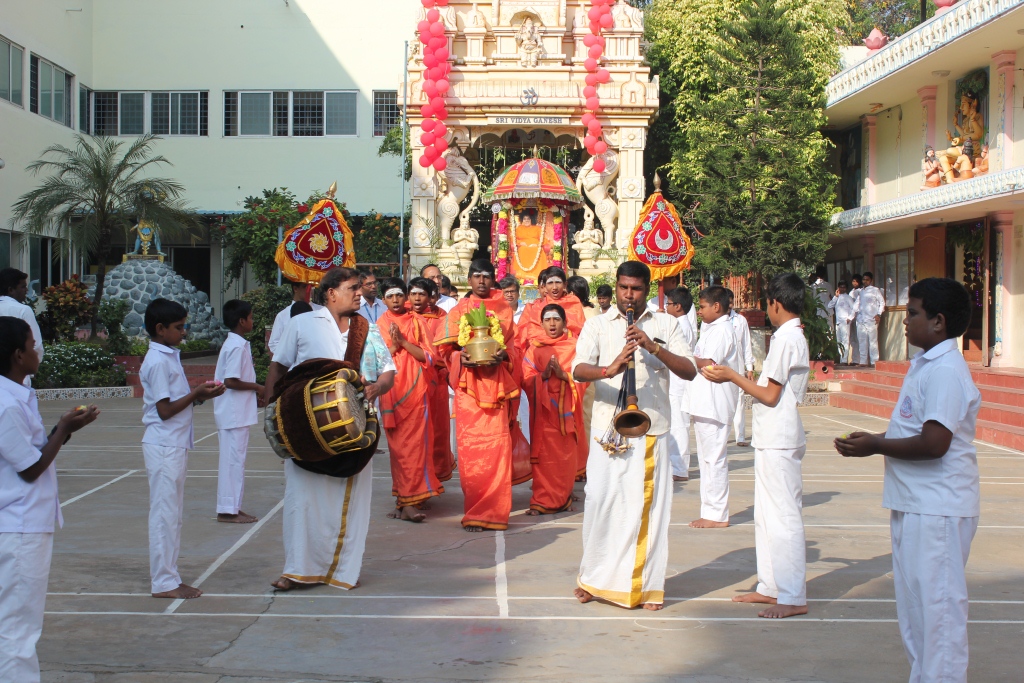 Welcoming Bhagawan in Pallaki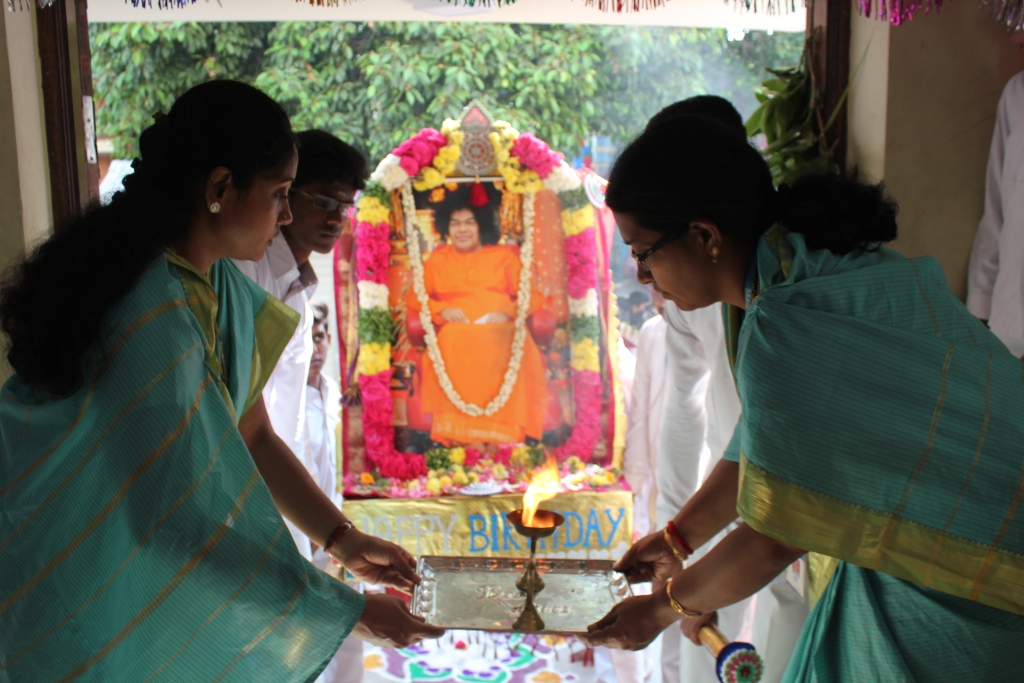 Welcoming Bhagawan inside the assembly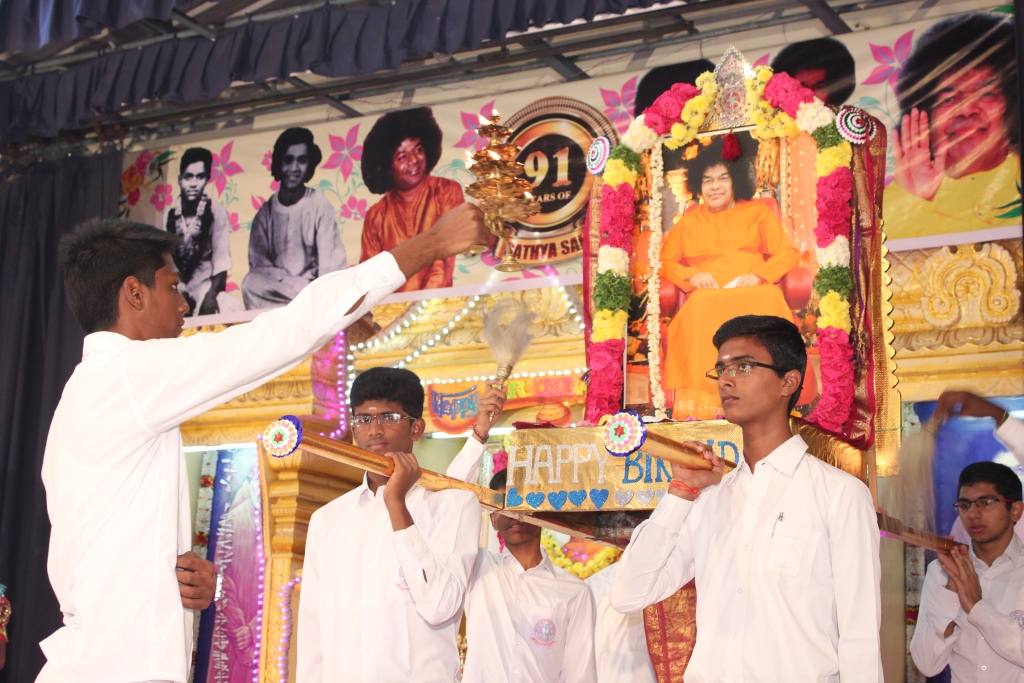 Pallaki Seva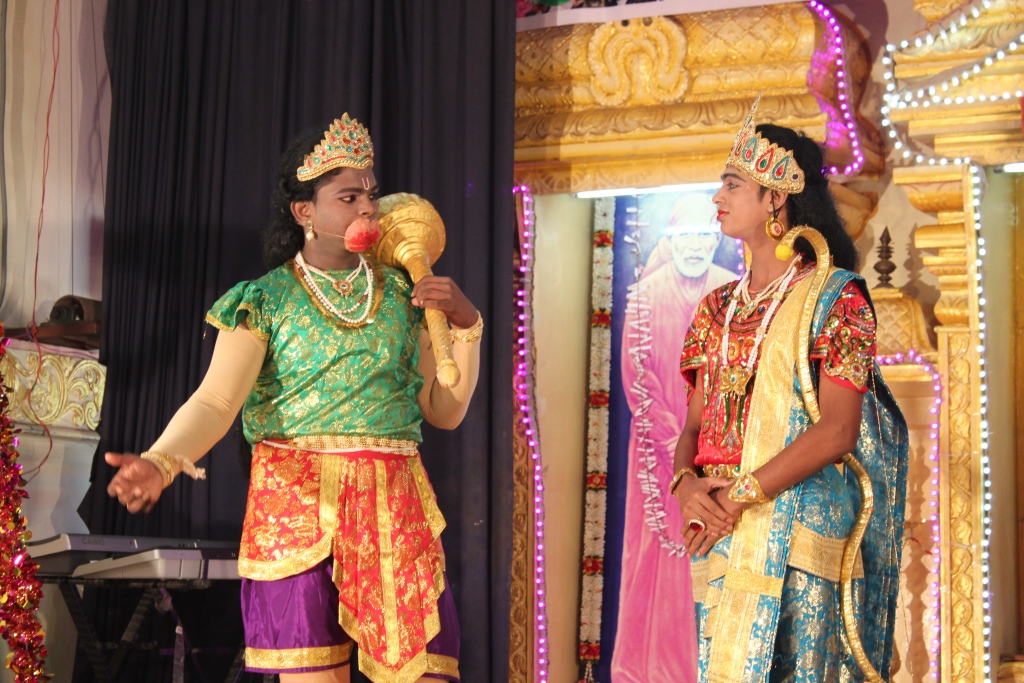 Hanuman and Lakshmana compering for the programme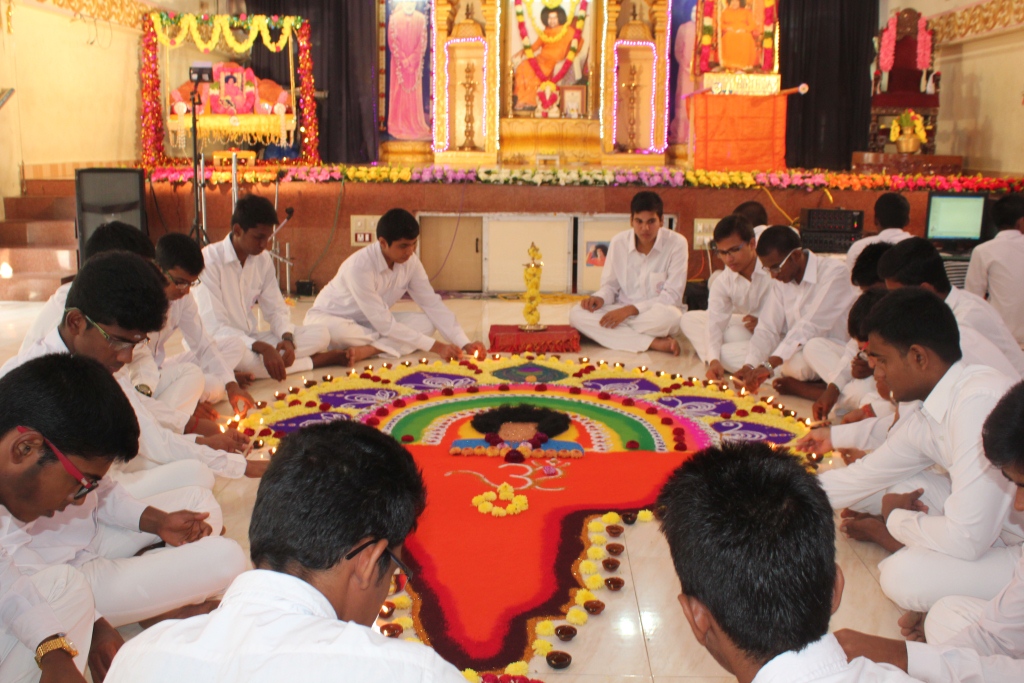 Senior students lighting 91 lamps around the Rangoli of Bhagawan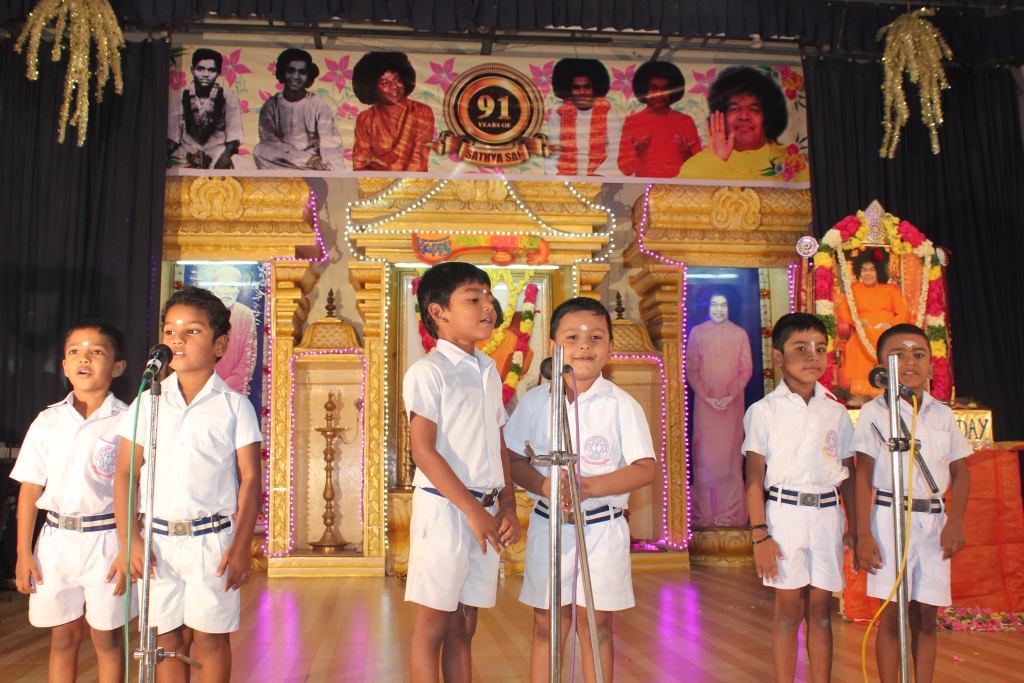 Value Song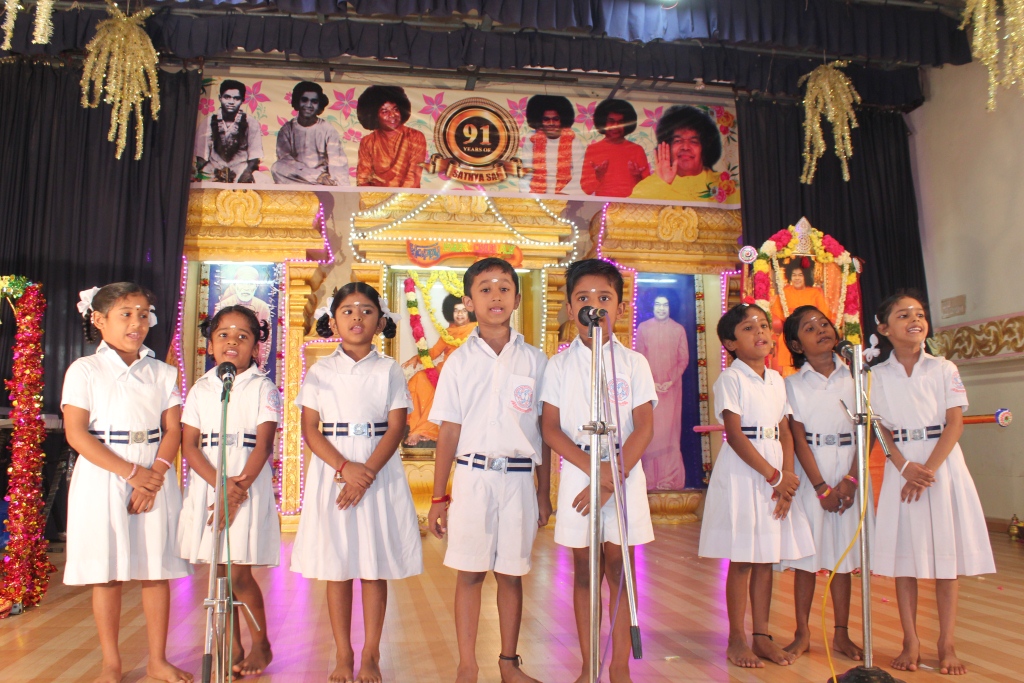 Value Song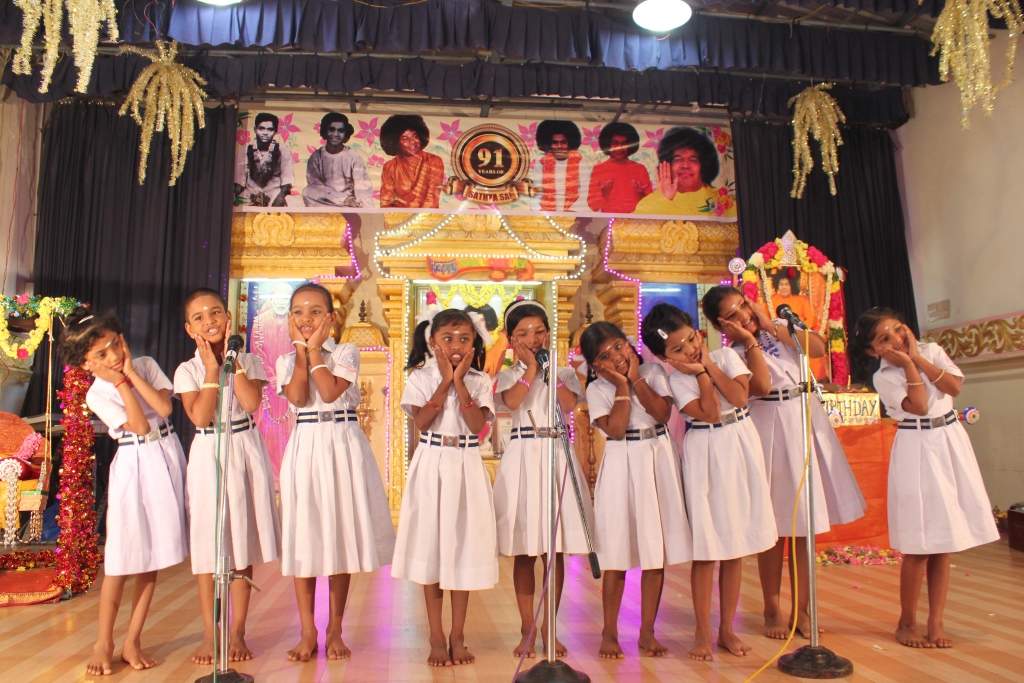 Value Song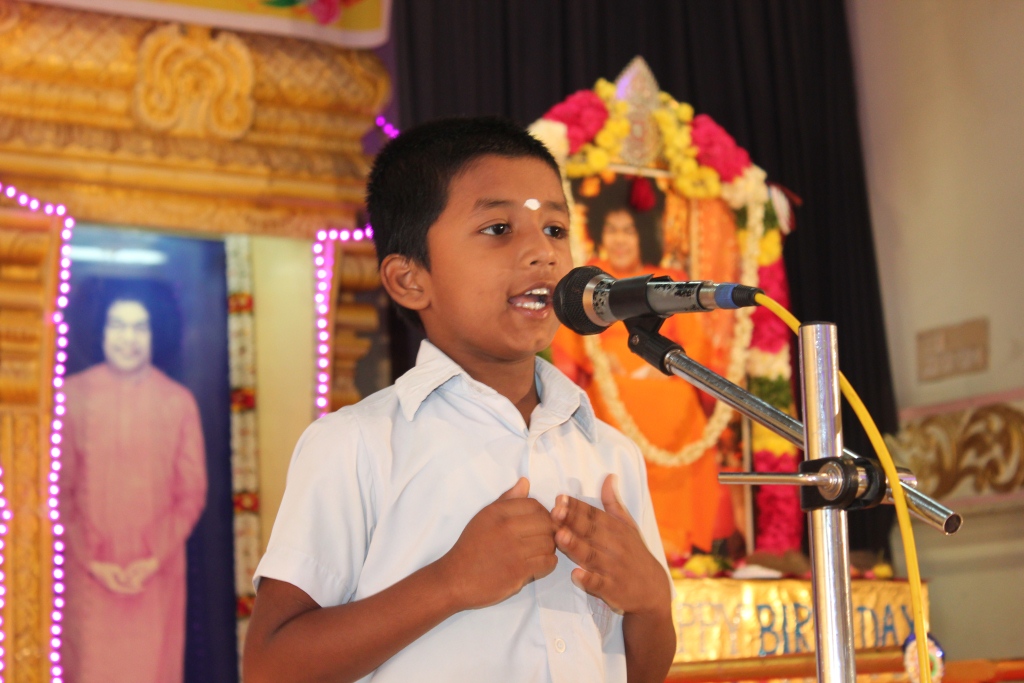 Speech on the legend of Bhagawan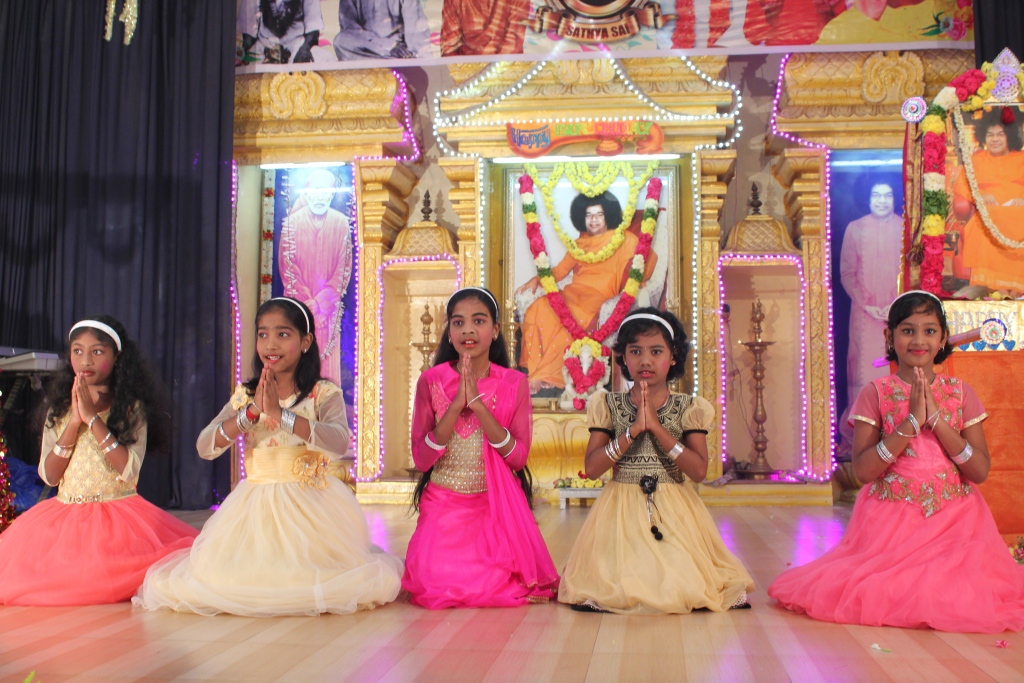 Value Song – Dance presentation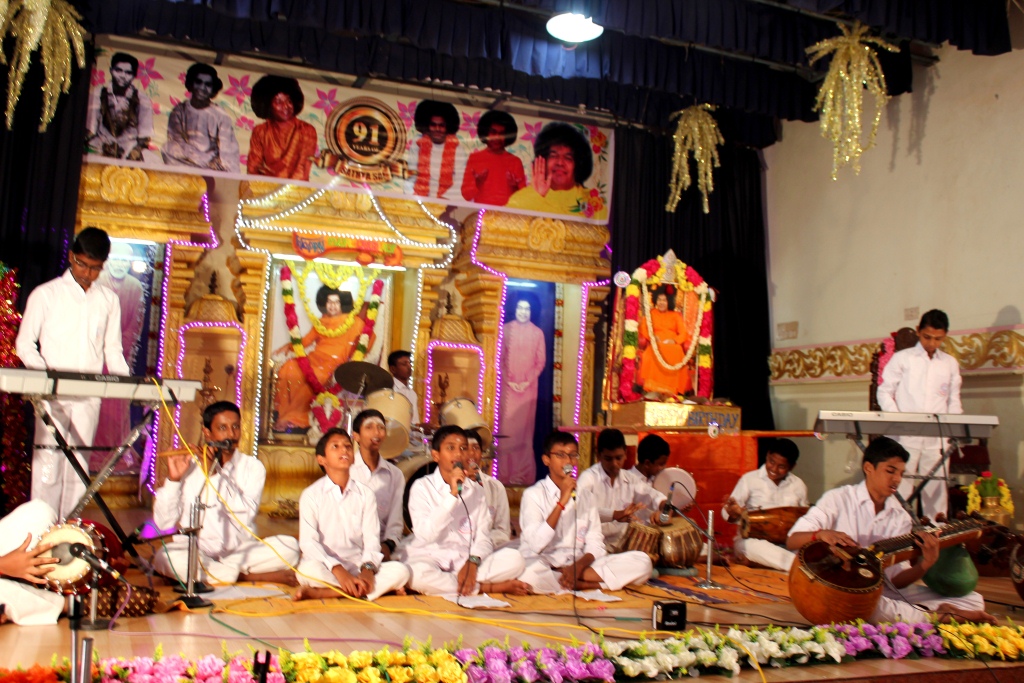 'Birth of the Divine' – Fusion ensemble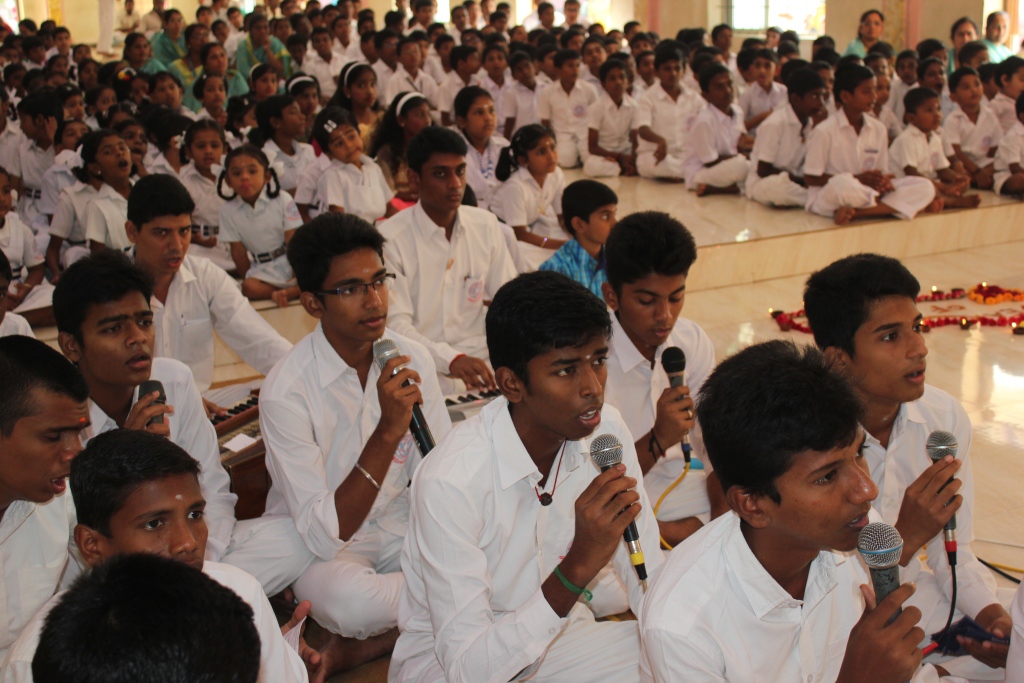 Songs rendition by core Bhajan team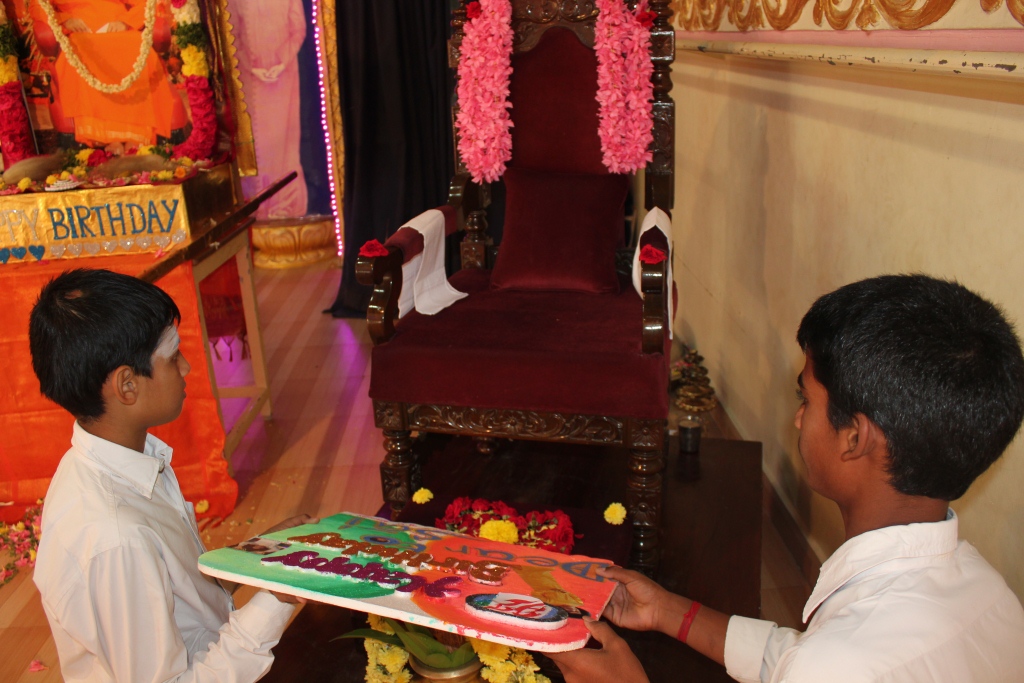 Students offering birthday card to Bhagawan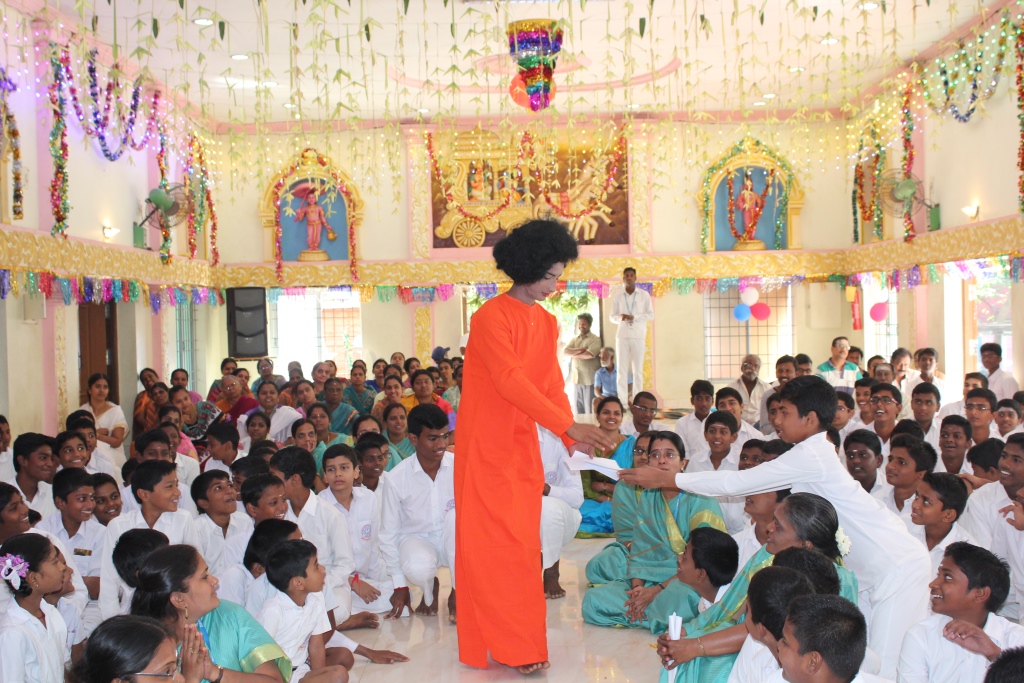 'Aum Sri Sai Bhaktha Hridaya Vasine Namah' – skit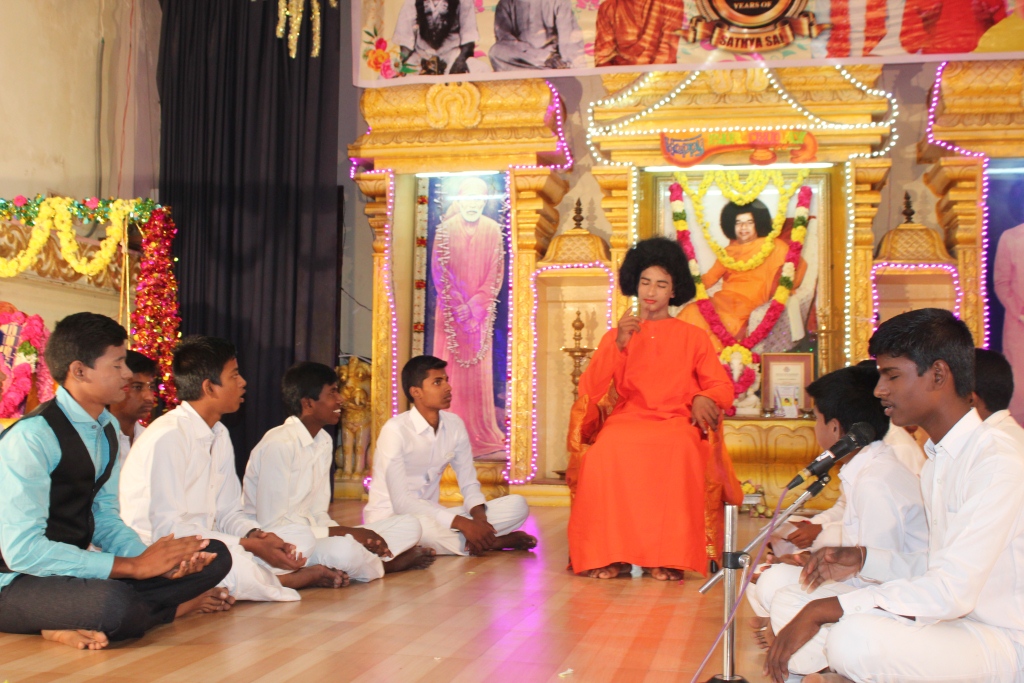 'Aum Sri Sai Bhaktha Hridaya Vasine Namah' – skit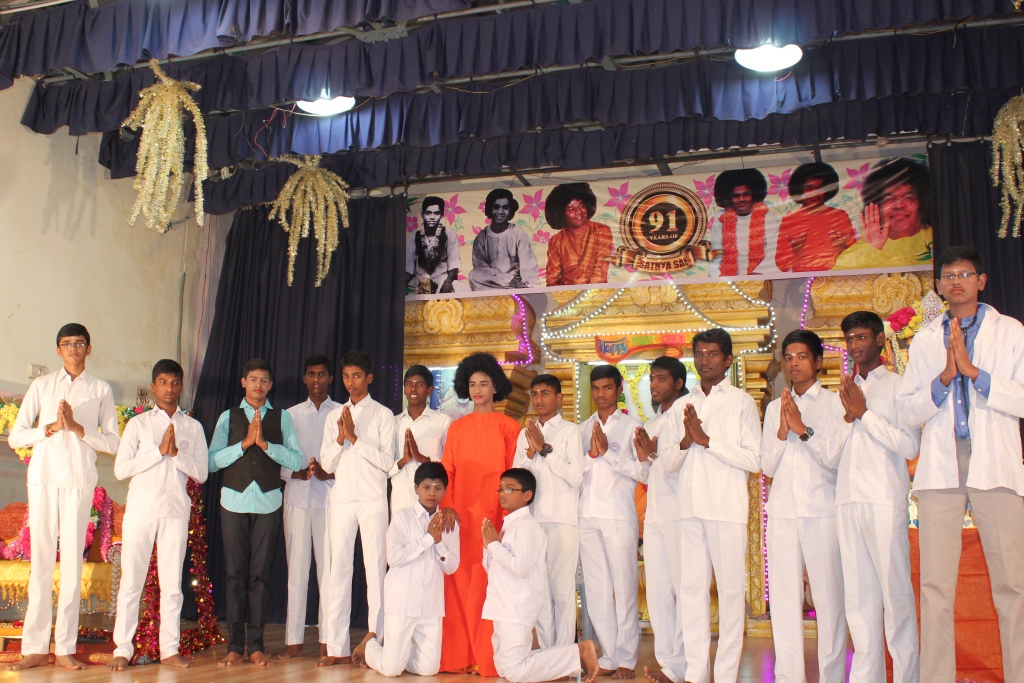 'Aum Sri Sai Bhaktha Hridaya Vasine Namah' – skit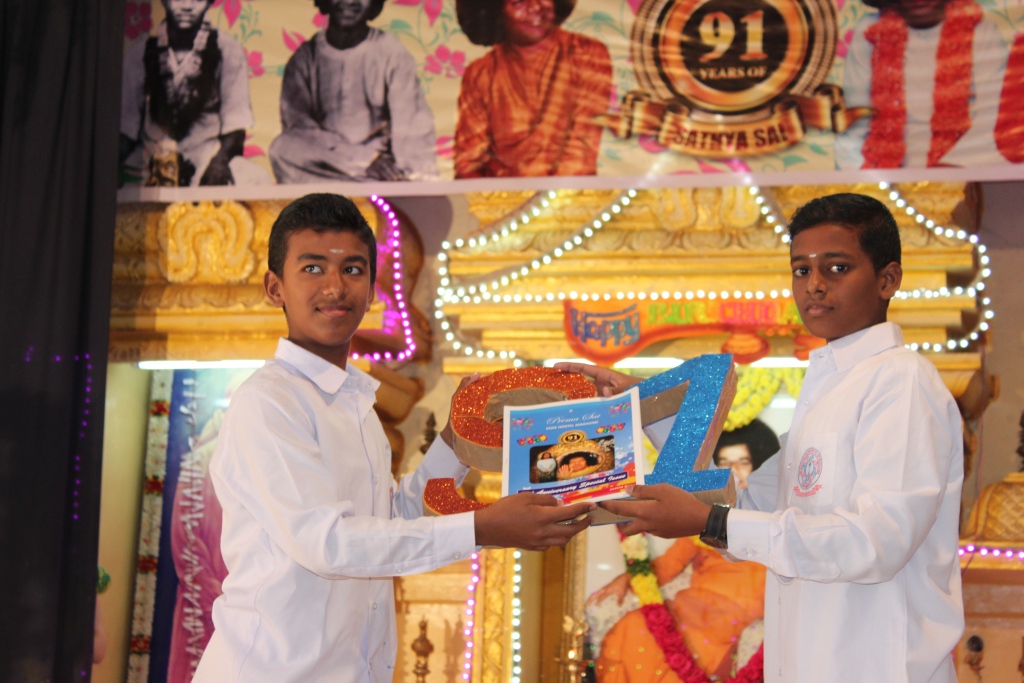 Third anniversary issue of 'Prema Sai' – hostel monthly magazine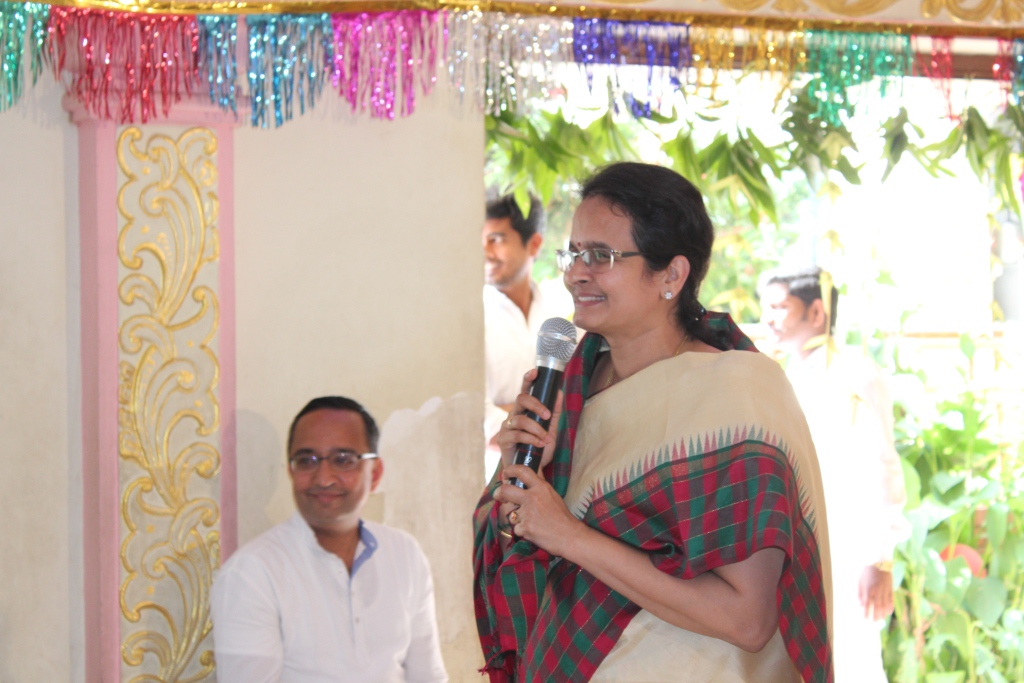 Address by Smt. Rajashree Natarajan, CTS, Chennai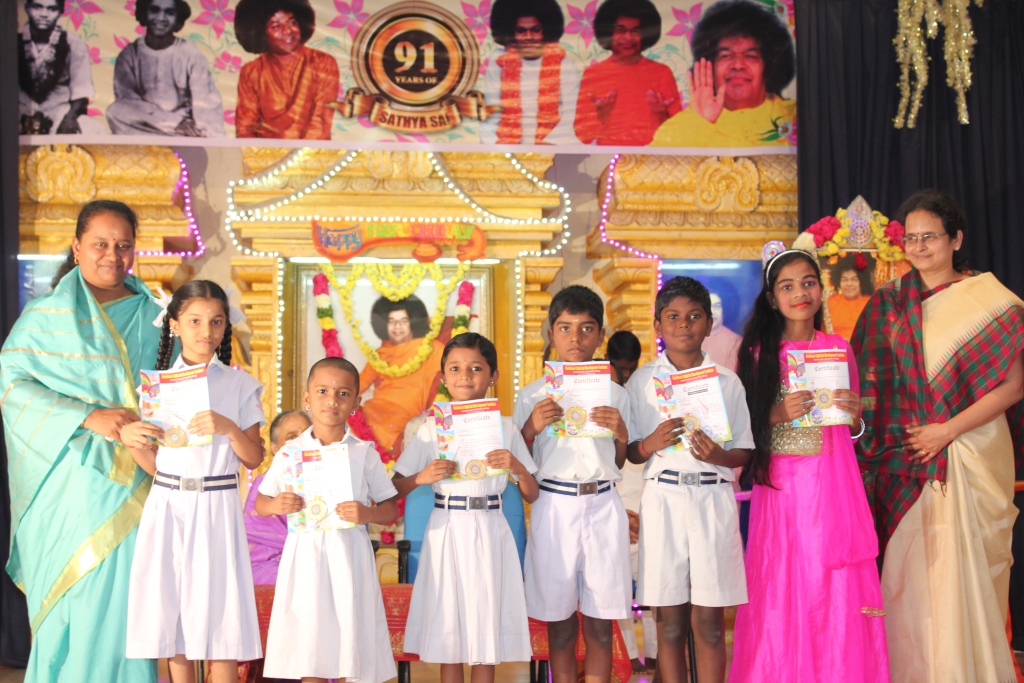 Prize distribution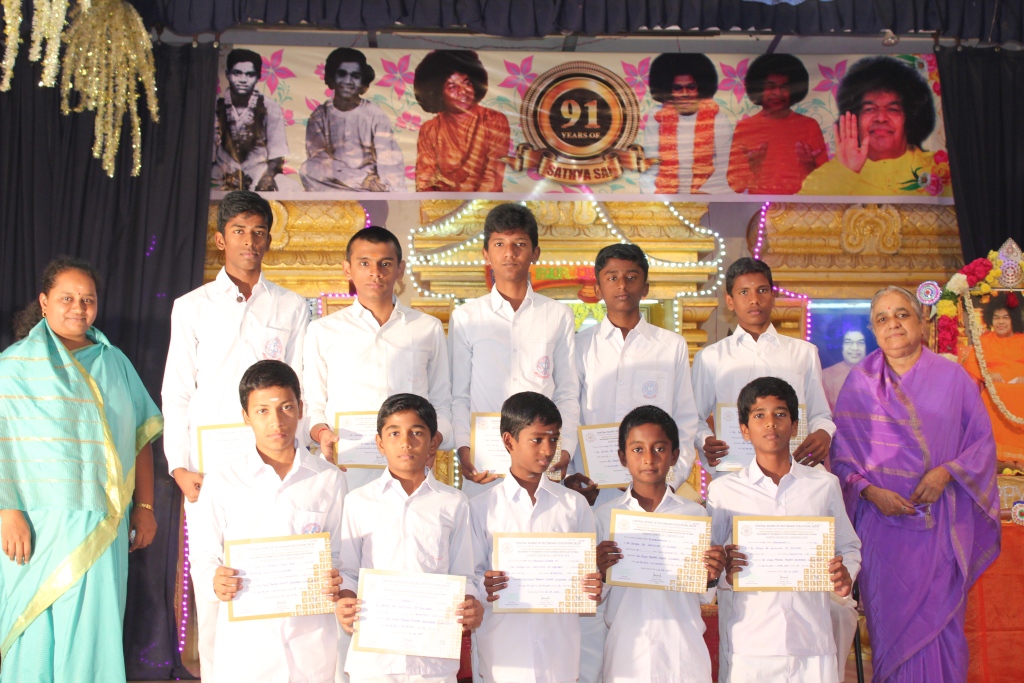 Prize distribution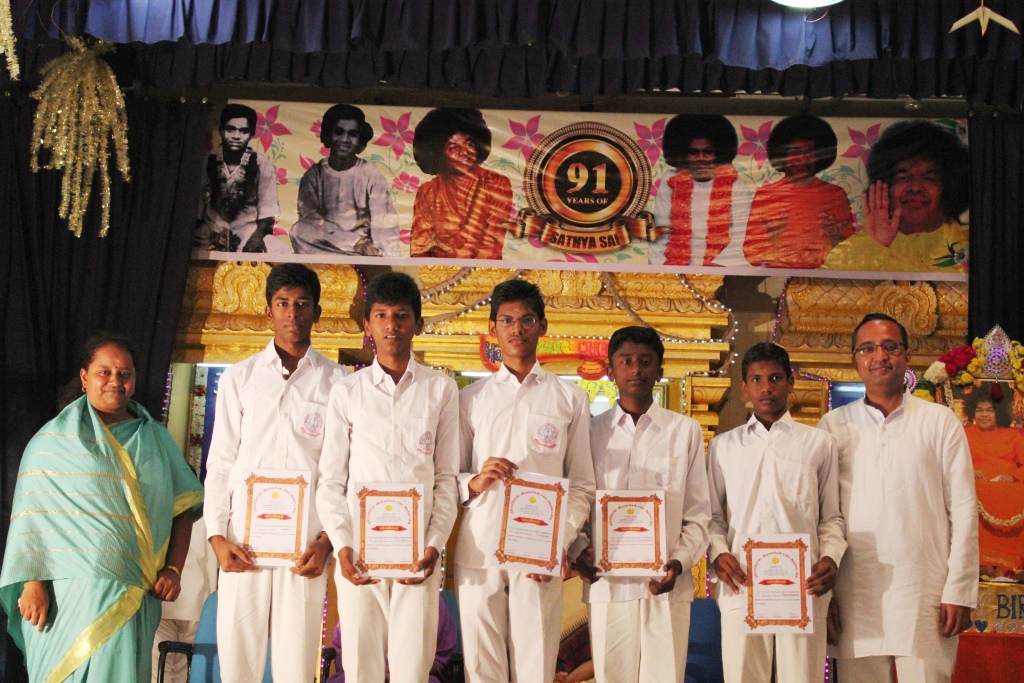 Prize distribution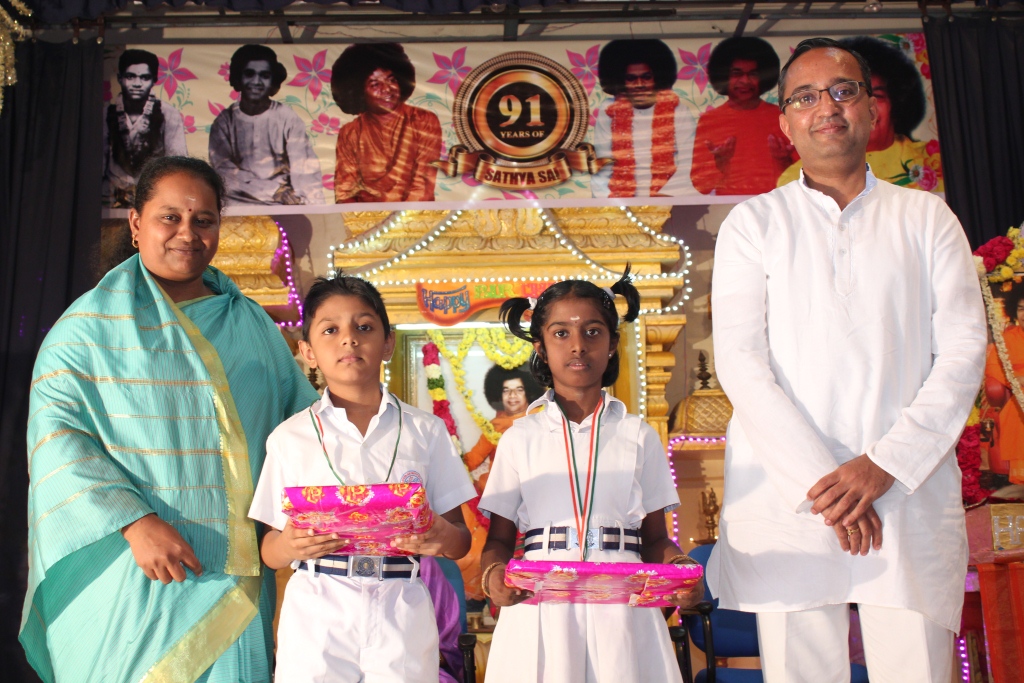 Prize distribution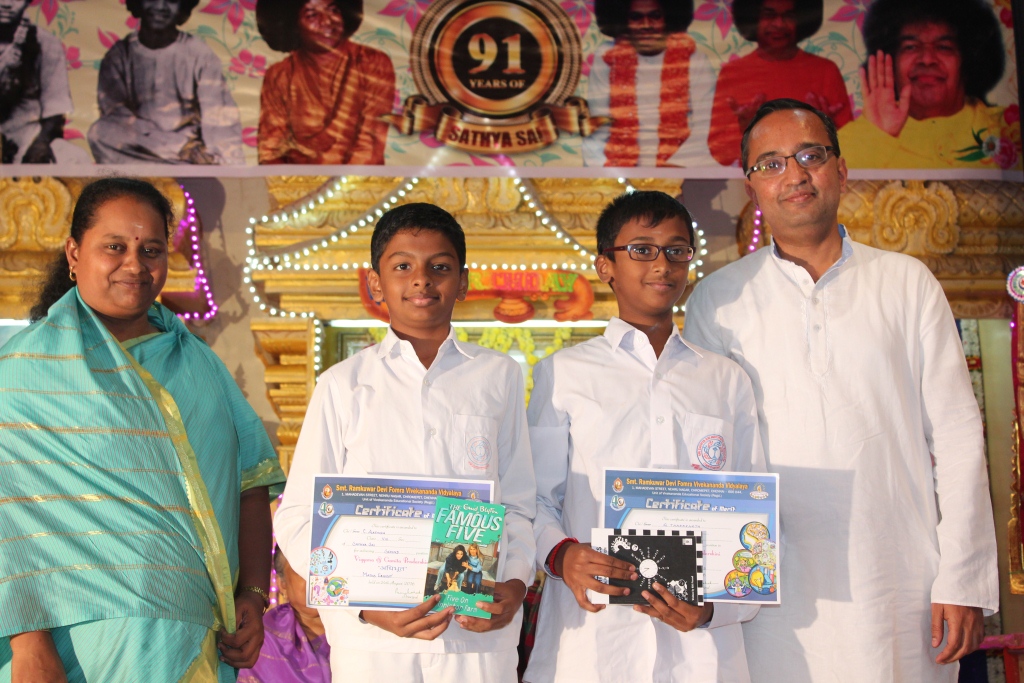 Prize distribution
Gold medal in International Karate tournament, Malaysia – M.Ganesh, IX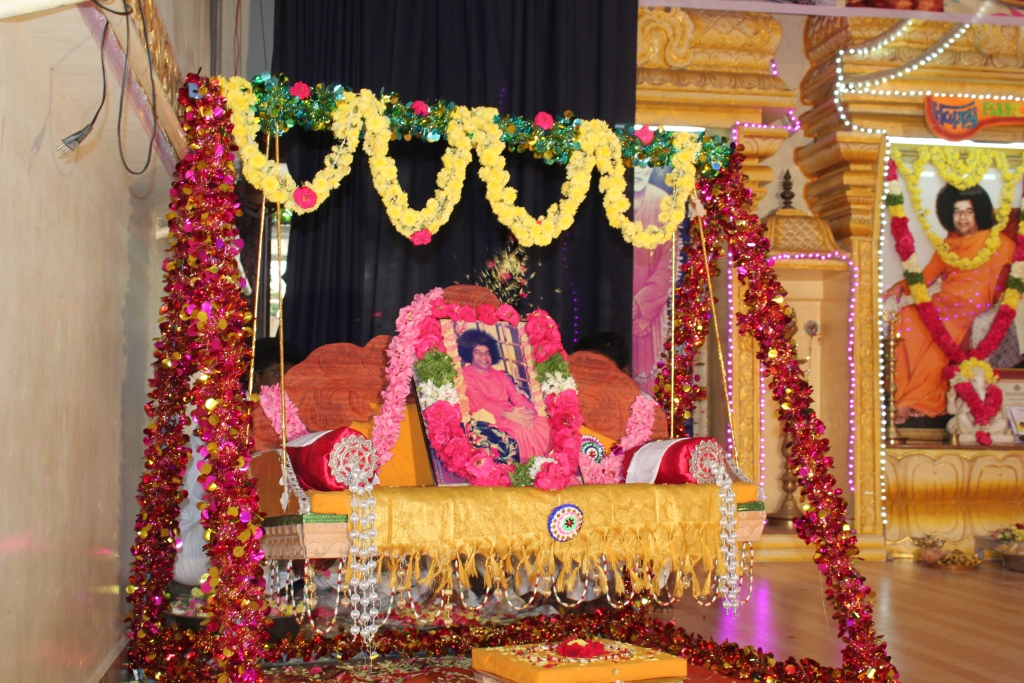 Jhoola Seva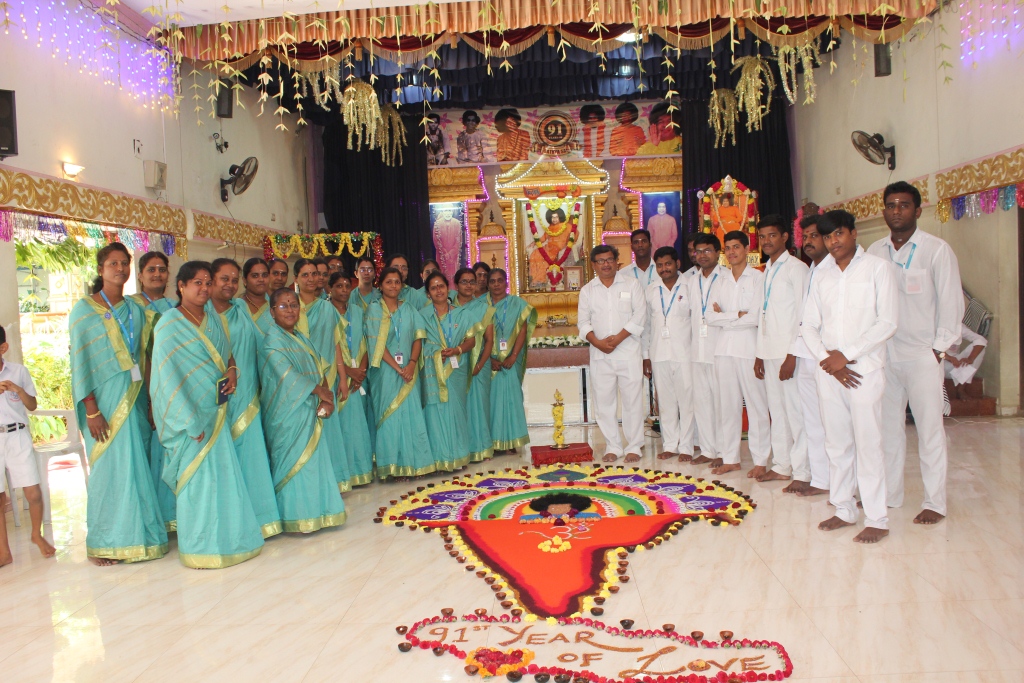 SSSIE Teachers posing with the Universal Teacher
What is meant by the phrase "to know GOD"? It means "to love GOD". – Sri Sathya Sai Baba
Jai Sairam